??Preseason Current

??1. Washington (playoffs) 1. Washington (playoffs)
2. New York Islanders (playoffs) 2. Columbus (playoffs)
3. Pittsburgh (playoffs) 3. Pittsburgh (playoffs)
4. New York Rangers (playoffs) 4. New York Rangers (playoffs)
5. Philadelphia 5. Philadelphia (playoffs)
6. New Jersey Devils 6. New York Islanders
7. Carolina 7. Carolina
8. Columbus 8. New Jersey Devils
Both the Devils and Islanders have had struggles in the net this year, starter Jaroslav Halak was sent to,the minor leagues for the Islanders while Corey Schenieder has not lived up to the expectations he set last year. The Devils are the third lowest scoring team in the NHL and have one of the worst power plays at 14.3%.
The Islanders power play isn't much better at 14.6%. Thomas Greiss hasn't been terrible for New York but has not received as much offensive support as he would like.
The Columbus Blue Jackets have been the surprise of the league this year. Sergei Bobrovsky leads the league with 28 wins and boasts a 2.10 GAA and a .929 save percentage. The Jackets have the top top rated power play in the league. Cam Atkinson is having a breakout season with 24 goals and 46 points while Alexander Wennberg leads the team with 32 assists. Columbus also strung together a 16 game winning streak and have five games in which they have scored 6 or more goals.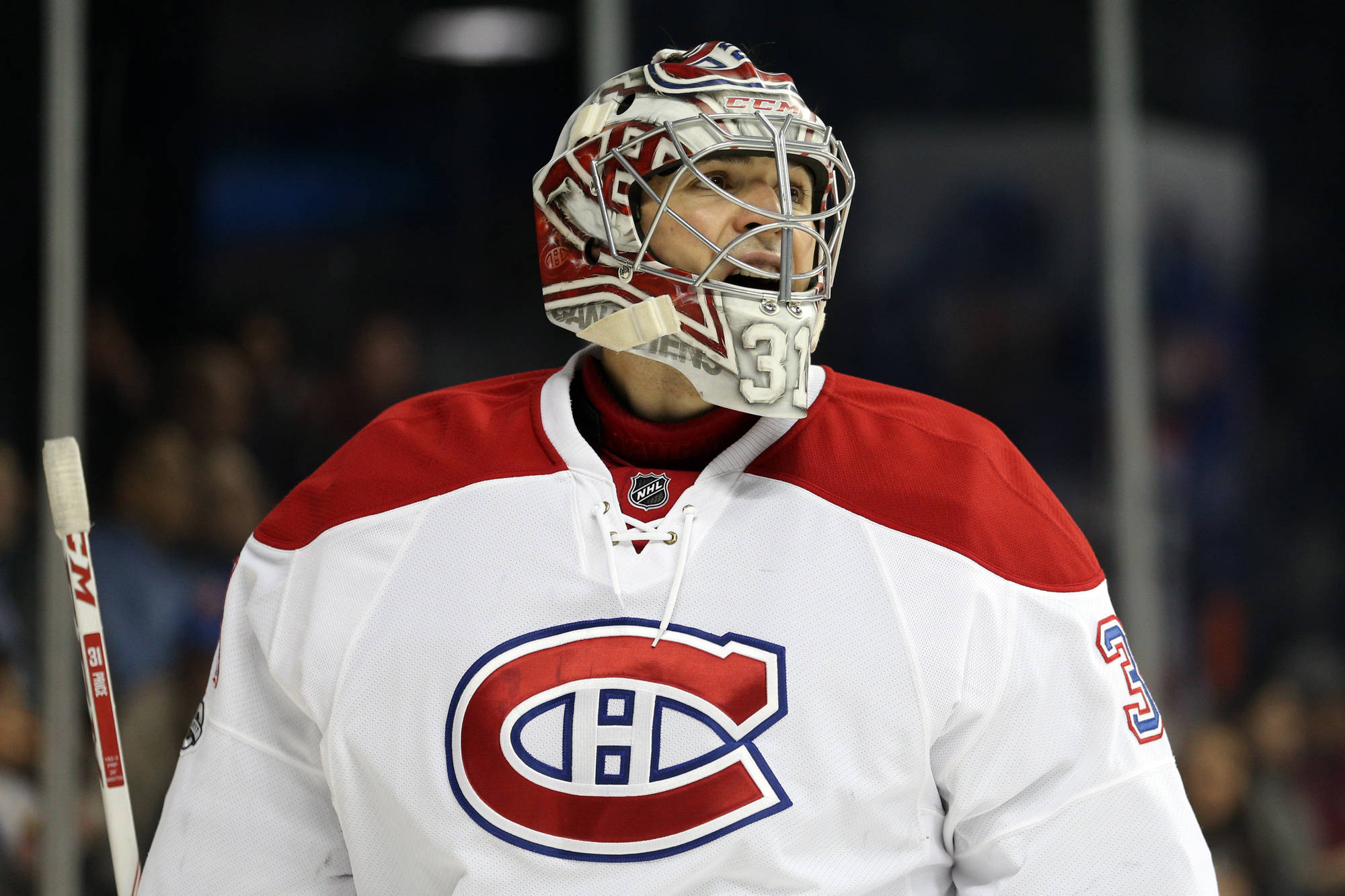 Brad Penner-USA TODAY Sports
Over in the Atlantic Division:
??Preseason Current
??1. Tampa Bay (playoffs) 1. Montreal (playoffs)
2. Boston (playoffs) 2. Ottawa (playoffs)
3. Montreal (playoffs) 3. Boston (playoffs)
4. Detroit (playoffs) 4. Toronto
5. Florida 5. Florida
6. Ottawa 6. Tampa Bay
7. Buffalo 7. Buffalo
8. Toronto 8. Detroit
Ottawa has been a complete surprise considering there is nothing that they are doing that you can point to as the one thing that's putting them at number 2 in the division. They aren't a high scoring team but make use of the goals they do score. The Sens are 12-5-6 in one goal games and 9-2 in two goal games so the defense can hold a lead if they get it. The goaltending has been steady despite the absence of Craig Anderson as he has dealt with his wife's cancer diagnosis. When in Anderson os 12-6-1 with a 2.46 GAA and a .924 save percentage while Mike Condon is 14-7-5 with a 2.43 GAA and a .916 save percentage. It will remain to be seen if the Sens can keep up this pace with just 9 points separating 2nd and 8th.
Toronto has been successful on offense more so than I think most people thought. They rank 9th in the league scoring and their power play is ranked third in the NHL. Austin Matthews has 23 goals in his rookie season and has impressed as the season has progressed. The defense and goaltending have been a bit of a revelation as well as the team ranks 8th in goals allowed and the penalty kill ranks 3rd. The Leafs sit just a point back of the Wild Card at this point.
Tampa Bay's season has been a disaster as they have had to deal with a rash of injuries that have slid our division winner pick to 6th in the division. Steven Stamkos has missed the majority of the season while Ryan Callahan and Ben Bishop have missed significant portions of the year. Even when he has been in net, Bishop has struggled this year posting a 2.78 GAA and a .905 save percentage. Rumors of a trade may be in his head but his play is driving his price done daily.
Detroit's playoff streak may finally end this year and it's going to be age and injuries that finally have caught up with them. The Wings have lost the most mana gamesto injury this year, Henrik Zetterberg isn't getting any younger and the loss of Pavel Datsyuk was a blow that Frans Nielsen hasn't been able to replace. Detroit also has not been able to find a consistent goalie, cycling through Petr Mrazek, Jimmy Howard and Jared Coreau. Despite all of that the Wings are still within range of a playoff berth.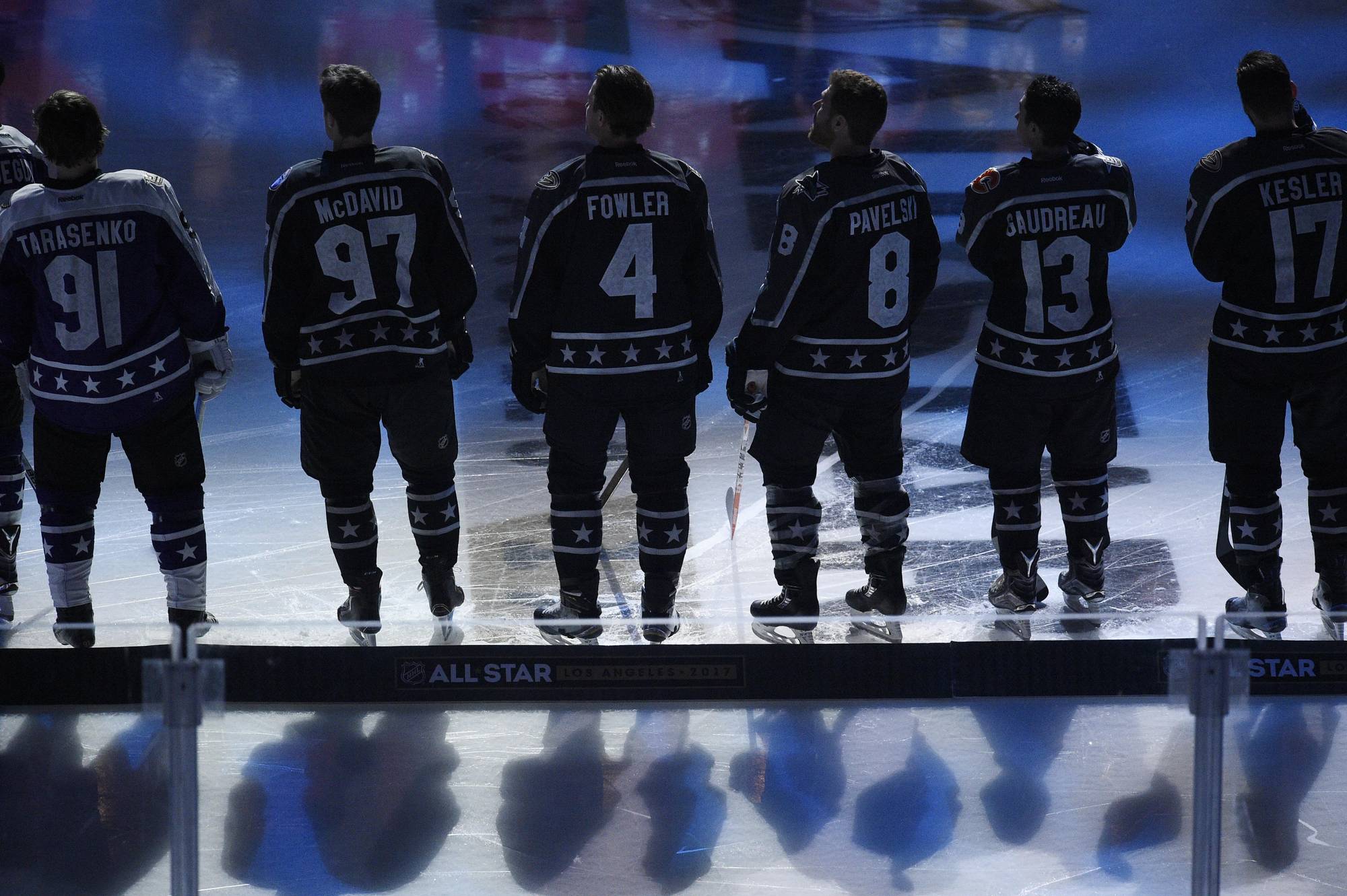 Kelvin Kuo-USA TODAY Sports
The Pacific Division has pretty much held true to form so far:
??Preseason Current

?1. San Jose (playoffs) 1. San Jose (playoffs)
2. Anaheim (playoffs) 2. Edmonton (playoffs)
3. Calgary (playoffs) 3. Anaheim (playoffs)
4. Los Angeles (playoffs) 4. Calgary (playoffs)
5. Edmonton 5. Los Angeles
6. Arizona 6. Vancouver
7. Vancouver 7. Arizona
Edmonton has finally started to put it together after years of struggling with numerous top picks. Conor McDavid has been exactly the kind of captain the Oilers needed and the emergence of Patrick Maroon has added secondary scoring to a team that used to rely solely on one guy. Maroon has hit a career high in goals with 18 which is 7 more than his previous high. The Oilers are the sixth highest scoring team in the league and 10th in goals allowed. Cam Talbot has silenced critics after his hot start has turned into consistent play. Talbot is 26-12-7 this year with a 2.33 GAA and a .922 save percentage. We thought they would be pushing for a Wild Card spot, now they just may win the Pacific.
Like Tampa Bay in the East, Los Angeles has been hit with injuries at key spots. Marian Gaborik didn't play in his first game until November 26th and hasn't rounded back into form just yet. Last years darling Tyler Toffoli has been out since December 28th but the biggest blow has been the loss of Jonathan Quick. Quick was injured in the season opener and there is no timetable for his return this year. Peter Budaj has played well in his stead but the offense has not produced at the level of the last few years. The Kings have scored just 28 first period goals in 49 games.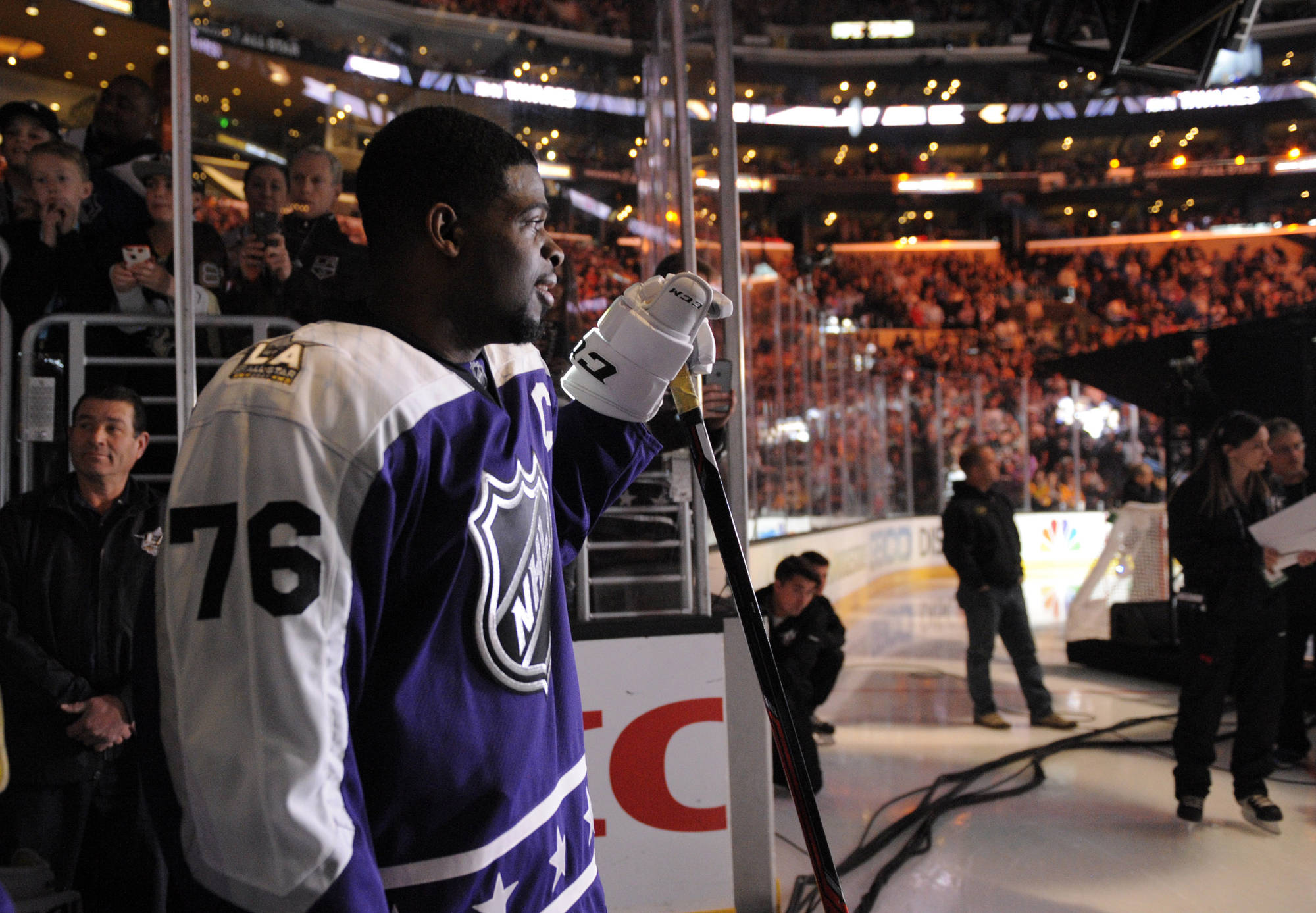 Gary A. Vasquez-USA TODAY Sports
Finally the Central Division has seen the rise of the Minnesota Wild and the plunge of the Colorado Avalanche:
??Preseason Current

?1. Chicago (playoffs) 1. Minnesota (playoffs)
2. Nashville (playoffs) 2. Chicago (playoffs)
3. Dallas (playoffs) 3. Nashville (playoffs)
4. St. Louis (playoffs) 4. St. Louis (playoffs)
5. Minnesota 5. Dallas
6. Winnipeg 6. Winnipeg
7. Colorado 7. Colorado
Bruce Boudreau's magic has not disappeared as he has the Wild playing their best hockey likely in their history. Boudreau has placed his teams in first place in 9 of his 10 seasons and the Wild sit 4 points ahead of Chicago and have played the 2nd fewest games in the West. Devan Dubnyk has continued his dominance since arriving in Minnesota and this year could be his best. Dubnyk is 27-8-3 on the year but it's his 1.88 GAA and .936 save percentage that has the league taking notice. I'll be honest I thought the Wild would contend but they have blown away my expectations so far.
Dallas has regressed despite the likes of Tyler Seguin, Jamie Benn, Patrick Sharp and Jason Spezza. The two issues boil down to what bit them at the end of last year, injuries and goalies. Benn, Spezza, Sharp and Jiri Hudler have all missed significant time as has defenseman Stephen Johns. The goalie situation that should have changed before the season didn't and it's costing the Stars. Antti Niemi and Kari Lehtonen have combined to allow 3.00 goals a game, stop just 90% percent of shots faced and have recorded a single shutout. Finally the Stars have only won back to backs three times this season, their longest winning streak is three games at the end of December.
With around 30ish games to go still a lot can happen. The East has every team within 7 points of a playoff spot while only Arizona and Colorado are essentially eliminated. It will be interesting to see what the trade deadline brings and if teams can finally start separating themselves between the division and Wild Card.