25 Teams In 25 Days: Metro BDA Wolves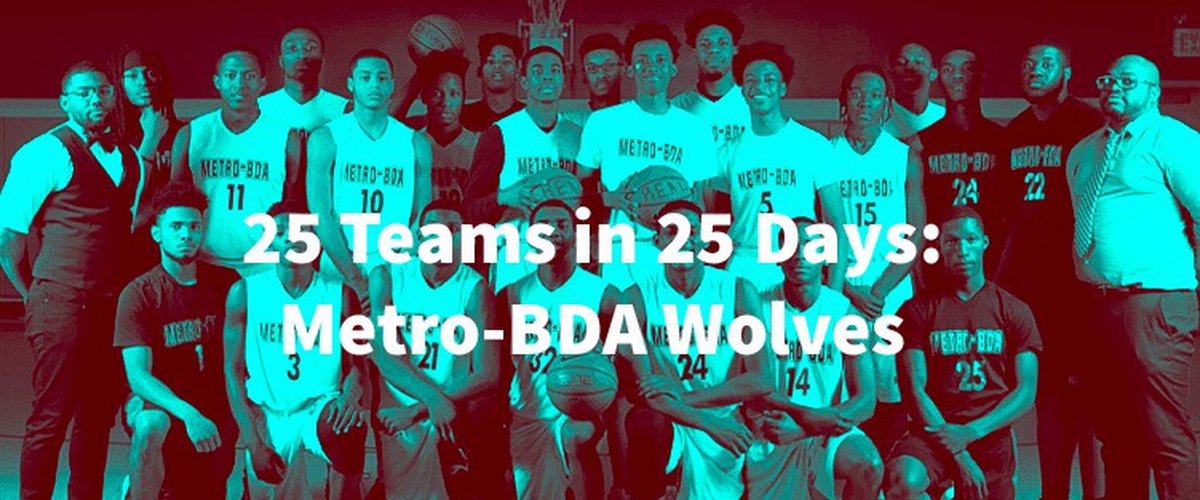 We continue our High School Basketball Preview series with the defending PSAL Alternative league champions the Wolves of Brooklyn Democracy Academy.
2017-18 season at a glance: 14-0 regular season record, Won Alternative league city championship by forfeit
Players to Watch: Trey Clark, Anthony Marshall, Savion Thousand
Winning last year's city championship without playing doesn't take away from the fact that Metro-BDA has a roster with talented players who can compete against the top prep schools in the area. throughout the summer players such as Trey Clark, Anthony Marshall and Savion thousand have made a name for themselves across tournaments throughout the city. BDA which is the home of the "Bucketfam" movement has become a tough environment for many opponents where it's tough to play as they have already dominated teams in previous scrimmages. BDA is one of several schools in NYC that are a part of the Adidas Legacy program. A program that provides adidas uniforms, gear, and support to many undeserved schools with in the inner-city. The team will be sporting new threads and kicks throughout the season courtesy of the three stripes.
Key Games to Watch:
December 19th Vs OSL National
It's a bucketful affair on December 19th as the Wolves will travel up to the Bronx to face the OSL national team. The OSL national team features fellow bucketful members Dashawn Davis and Posh Alexander.
January 9th Vs Monroe College
Aside from their Multiple Pathways schedule the Wolves will go up against various prep schools and Junior varsity college teams. On January 9th the wolves will host Monroe college in Brooklyn in their second meeting of the season.
February 13th vs St. Benedicts
It's rare to see teams like Metro BDA play prestigious prep schools like St. Ben's but it's great to see that they are allowed because the Wolves have shown in the past that they have the talent to go up against any prep school in the northeast and in the country. Games like this would be a great opportunity for the players to gain exposure and go up against a national powerhouse.
2018-19 Outlook
The Wolves are once again favorites to win the PSAL Alternative league championship but the question remains who will be able to challenge them? With how last year ended there has to be many teams willing to provide a challenge. For now just know that the Wolves will be ready when the postseason comes.
---