NBA Stars that NEED to be Traded
With the new NBA season quickly approaching, we are now on the verge of witnessing a weird, extremely unique season. With the likes of Kobe Bryant, Kevin Garnett, and Tim Duncan retired from the hardwood. With a chaotic offseason where NBA stars switched jerseys and money fly all over the place. This upcoming season is primed for something new and special.
The NBA underwent an incredible increase to the salary cap, which saw a bunch of players cash out and stars switch teams and receive massive contracts. Moreover, this significant boost allowed for a bunch of mid-tier players to collect big time checks as well.
However, this extra money did not allow many teams to significantly improve their teams to compete for a championship. This leaves many stars stranded on starless rosters with no clear direction. We could hope for these franchises to turn it around and finally surround their franchise cornerstones with some sort of talent, but that seems unlikely.
The most we can hope for is for them to trade them to another team for the sake of us fans and for the players' sakes also.
Anthony Davis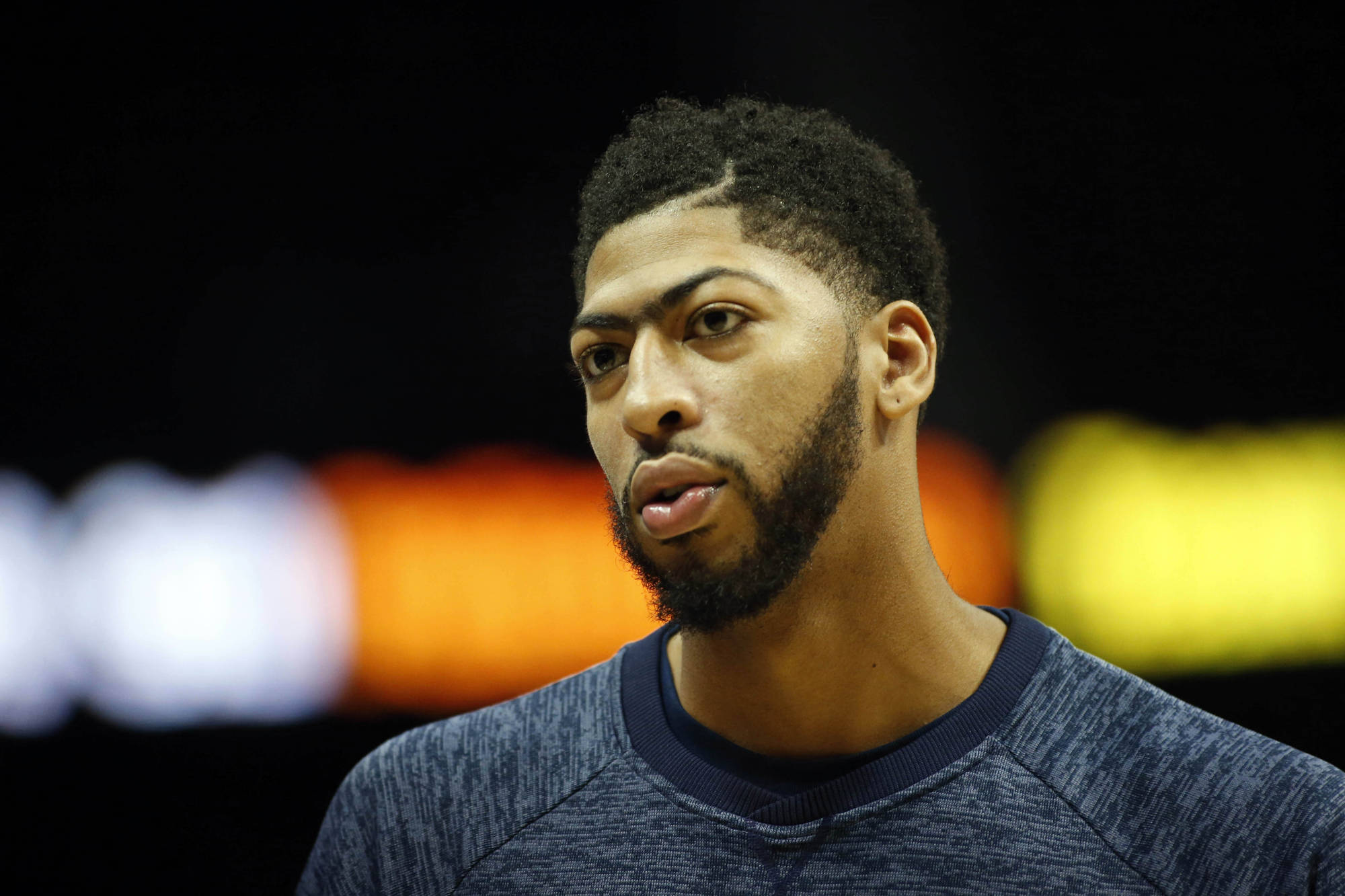 Jason Getz-USA TODAY Sports
The Pelicans are in an interesting position with Anthony Davis.
Following his rookie season with the then New Orleans Hornets, the organization surrounded the young Davis with a bevy of veteran talent. With Jrue Holiday manning the point, Eric Gordon bombing threes when healthy, Omer Asik banging down low for rebounds, and Tyreke Evans doing his best impression of a swiss army knife, the Pelicans were primed for a breakout season.
This also saw second year Davis blossom under the new team name where he averaged 20.8 points, 10 rebounds, and 2.8 blocks per night. Finally, the Pelicans found their franchise building block for the next decade.
Davis and friends were then able to carry the Pelicans to the NBA Playoffs the next season until they were swept by the eventual champions, the Golden State Warriors. Despite the loss, they put up a terrific fight, almost winning Game 3 until Steph Curry turned into Jesus with a three point jumper.
After this point, the Pelicans have failed to repeat their playoff birth and their tenure with the veterans is coming to an abrupt end. Eric Gordon and Ryan Anderson took their talents and wallets to Houston, leaving oft injured Jrue Holiday and Tyreke Evans.
The Pelicans have now decided to undergo a retooling/rebuilding process with Davis. After losing some seasoned players during free agency, they drafted Buddy Hield in hopes he becomes something special. They also used their cash to snatch other young talent such as Langston Galloway, Terrence Jones, E'twaun Moore, and overpaid Solomon Hill.
[I go into detail about the Pelicans and Anthony Davis here]
With this talent around Davis, the Pelicans have the potential to be competitive in the Western Conference, but it does not seem enough to get them higher than the 10th seed. The Pelicans should be scouting their future lottery pick as they should have their spot reserved there during next year's draft.
Despite his youth, it seems like Davis' best years are being wasted. Let's hope the Pelicans turn it around fast (and I mean fast) or Davis could be playing his best years in another uniform.
Chris Paul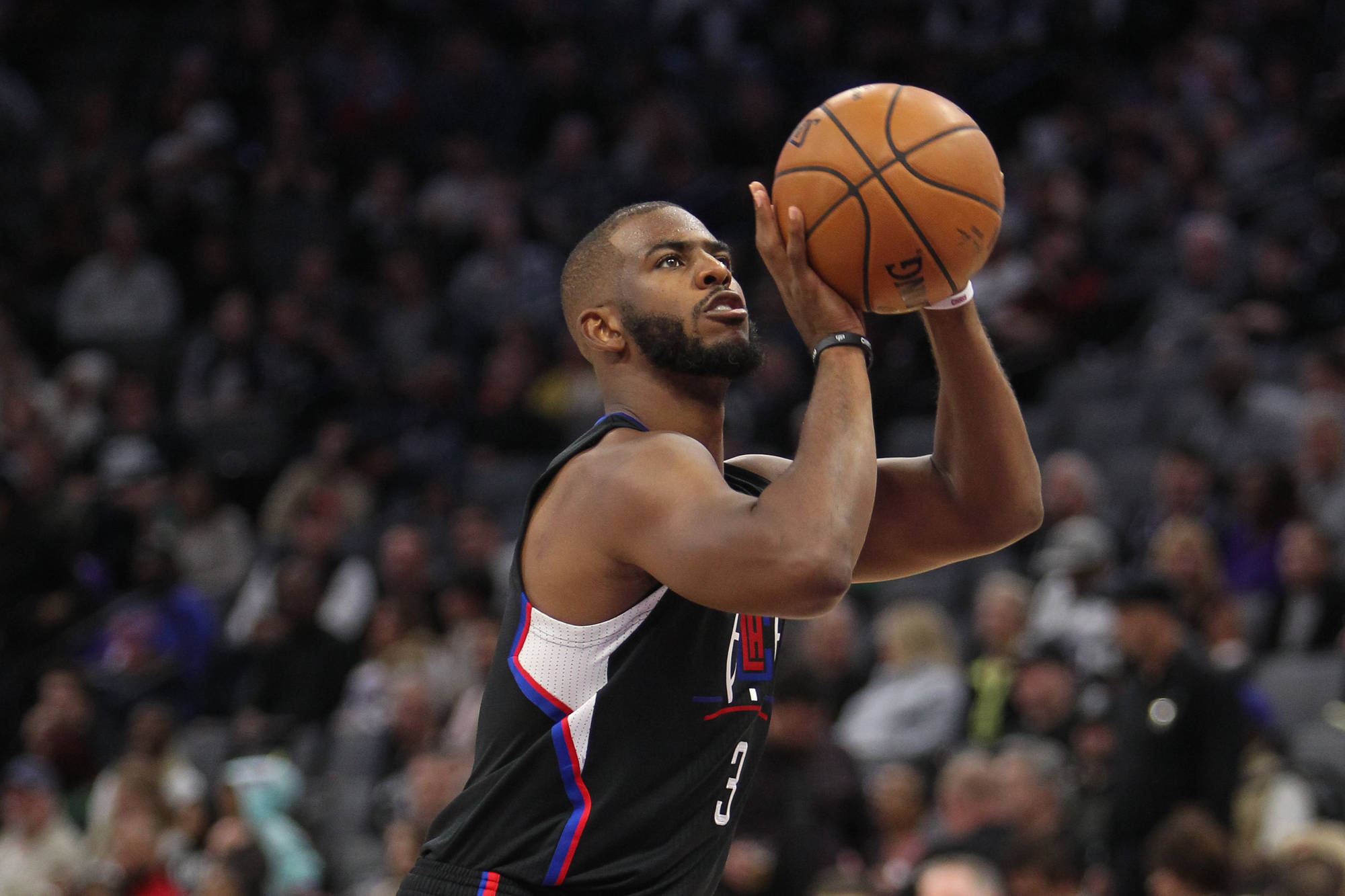 Sergio Estrada-USA TODAY Sports
I hate to break it to Clippers fans, but the their championship window is pretty much closed.
Don't get me wrong. They could miraculously find a way to achieve the beloved Larry O'Brien trophy, but that would need a drastic amount of luck. Something that has not played in the Clippers' favor.
After many disappointing postseason runs that came short, the Clips seemed ready to make a strong push for the Western Conference crown last year. But a hamstring and hand injury struck the Blake Griffin and Chris Paul tandem during the first round against the Portland Trailblazers, resulting in another unsatisfying playoff for the Clippers.
Without major improvements to their roster over the summer, they find themselves in the same situation, and CP3 could expect the same results as last season. Like every free agency before this year, the Clippers have failed to find a solid starting small forward to play alongside the Clippers big three of Blake, Deandre, and Chris. Moreover, they also have failed to add significant bench contributors outside of Jamal Crawford and Austin Rivers.
The Clippers have not gone far with this roster, and is on the verge of a make or break season. If they fail to put it together, they will most likely blow up the roster, starting with Griffin or Paul. Unlike Demarcus Cousins and Anthony Davis, Paul has his best years behind him and the clock is ticking. Paul is one of the best floor generals in NBA history and is a part of the exclusive club that has not won a ring despite Hall-of-Fame talent.
Any team can use his skills and intangibles. His time with the Clippers is coming to close, and it's time for the organization to move on and start fresh.
Demarcus Cousins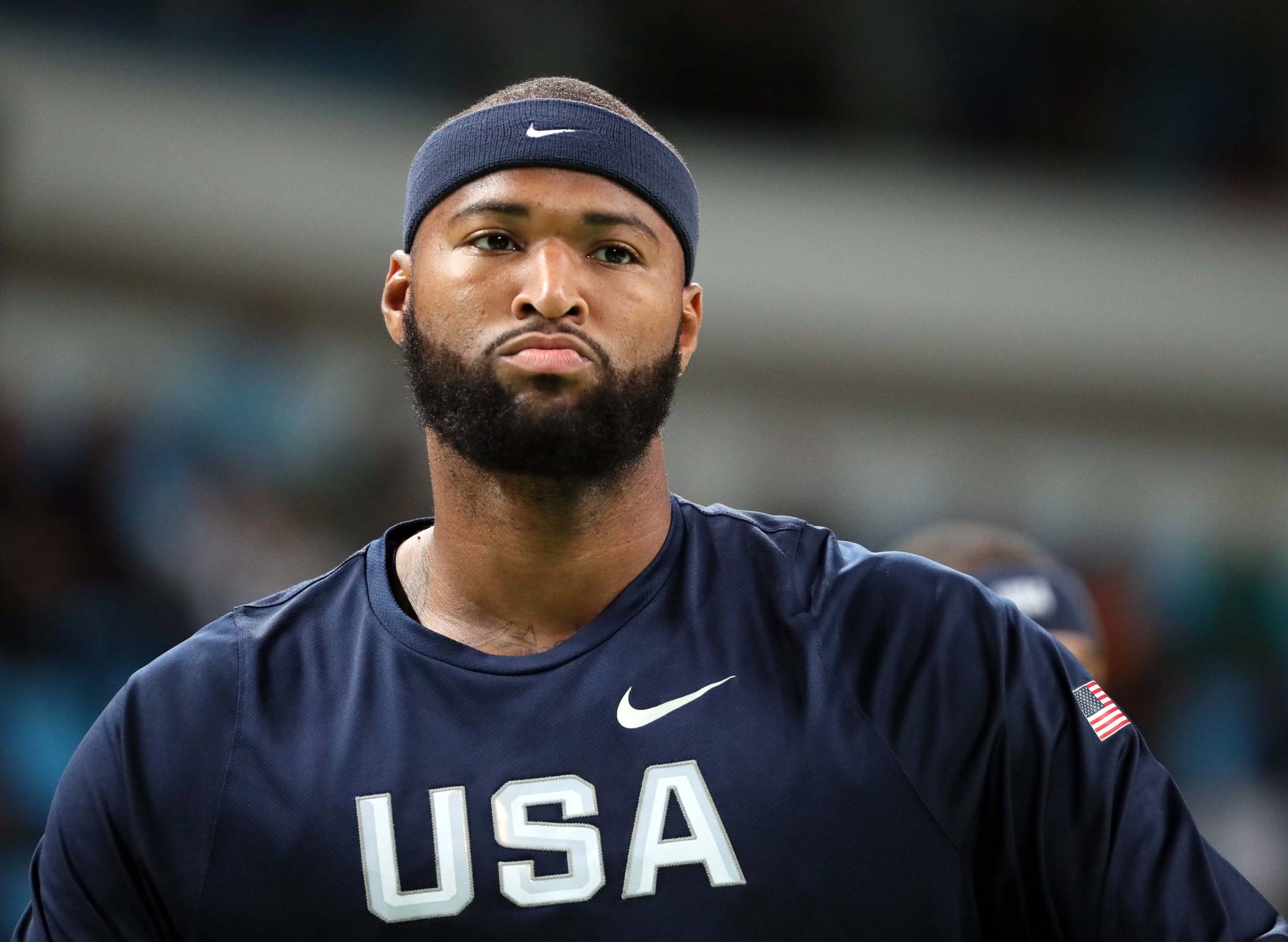 David E. Klutho-USA TODAY Sports
Oh man. Where do I start?
I am 110% positively sure that everyone knows the current situation of Demarcus Cousins and the Sacramento Kings. Cousins is arguably the best center in the Association, and is the best player to never reach the postseason.
With six years of the NBA under his belt, the best talent placed around Boogie is a thing of the past. A 2014 team that featured now Denver Nuggets coach Mike Malone, now Toronto Raptor Patrick Patterson, and now All-Star and Point Guard of the Celtics Isaiah Thomas.
It is inarguable that Cousins' on court antics and behavior are unacceptable, but you must view his actions based on his situation. The Kings have failed to place actual players around him, resulting in losing season after losing season. Cousins has never been a part of a winning team in his whole entire NBA career, which is depressing to say when he's an All-Star center with the dominant features of a young Shaquille O'Neal and the perimeter skills of a guard.
Despite the significant cap increase, the Kings were not able to land a notable free agent to play with Cousins. The best player they were able to acquire was veteran Aaron Afflalo who is a average bench player at best. The only player who can provide some kind of positive contribution is Matt Barnes who won't stop the Sacramento's playoff drought, but will hopefully mentor Cousins.
In addition to failed free agencies, the Kings organization ignore the basic concept of building a roster through a draft. In the 2014 NBA Draft, Sacramento decided to draft Nik Stauskas, a promising shooter and scorer out of Michigan, while they already drafted a similar player, Ben Mclemore, in the previous draft. In next years draft, the Kings pulled the trigger on shot-blocker Willie Cauley-Stein out of Kentucky who plays the same position as Cousins. Despite drafting another center, they decided that drafting two more centers, Skal Labissiere and Georgios Papagiannis, would be ideal. With a league trending in a small ball oriented direction, having half your roster consist of centers seems idiotic.
I have lost hope in the Sacramento Kings that they will turn this around because nothing is pointing in that direction. They never landed a big free agent, despite the cap increase, and they, for some reason, do not understand the concept of drafting different positions.
Cousins is a rare talent and has the tools to potentially become a Hall-of-Famer, but his situation with the Kings is like a bad relationship. Actually, I would like to argue that it is worse than a bad relationship; rather, it feels like Cousins is held hostage in Vivek Ranadive's basement and forced to play for his survival.
Yeah, trade Boogie. Please.
---