Players who will have a Bounce Back Year
On the eve of the 16-17 NBA season, I believe it is only right to talk about the players who will put their old self behind them and rebound after last season.
Over the offseason, a multitude of teams restructured their teams in severe ways, either investing in a new coach, acquiring stars, or loading up on future talent. The league introduced the new cap increase, which allowed many players to depart their previous teams onto new ones either in search of better talent or more cash. This allowed some players to obtain new opportunities to redefine their image.
With a unique NBA season absent of living legends, Kobe Bryant, Tim Duncan, and Kevin Garnett and current stars representing different ball clubs, this year is on the verge of something different than any other year. It is primed to witness a true changing of the guard, and it is time to see some previously notably players hopefully return to their old selves and reestablish their place in the association.
Derrick Rose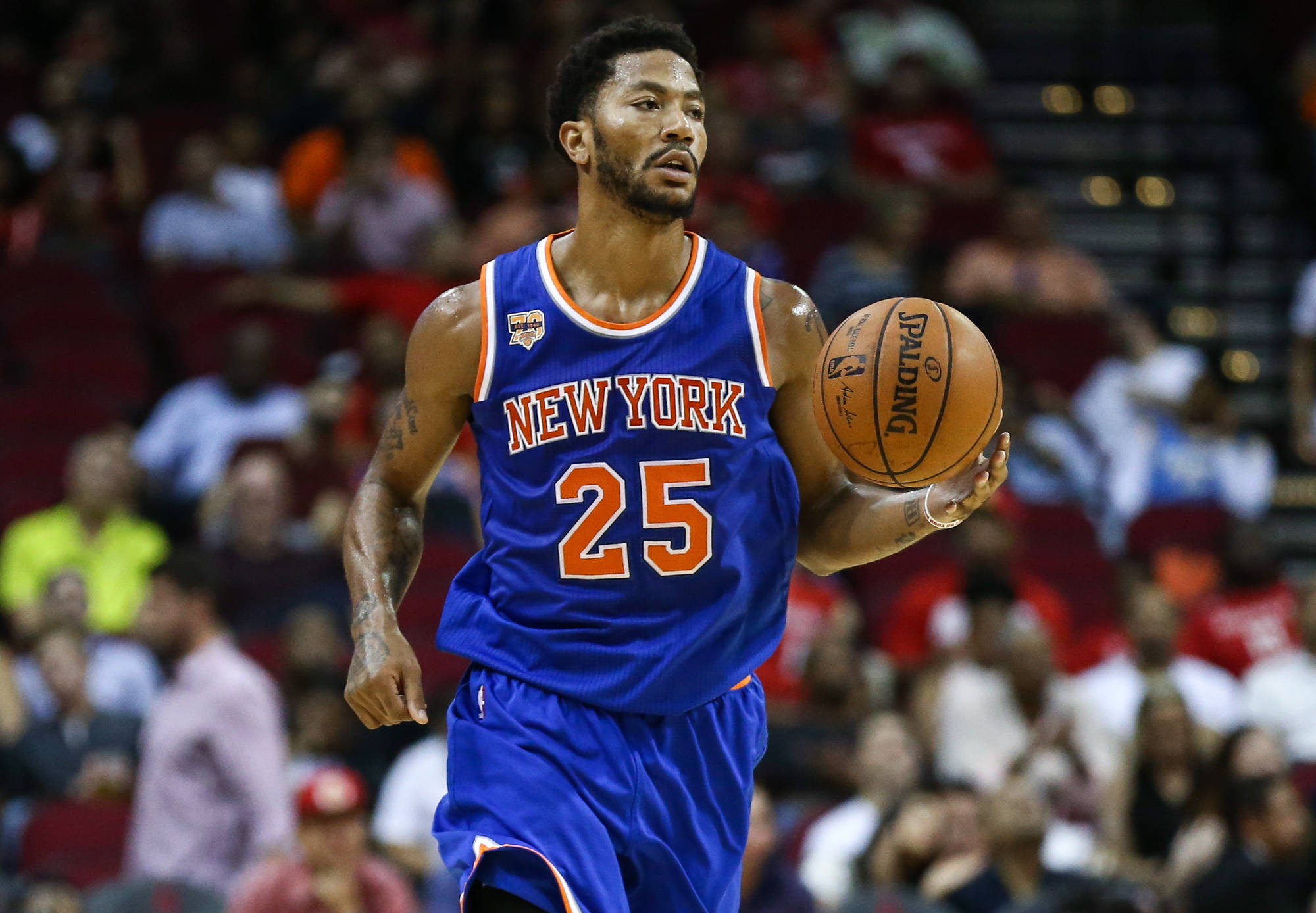 Troy Taormina-USA TODAY Sports
The case of Derrick Rose having a bounce back year varies from person to person as many will argue that his injury plagued body will still hinder his inaugural season in New York.
It seems repetitive to constantly place an asterisk next to Knicks' season projection, but their success does revolve around the health of their starters, especially Derrick Rose. However, looking past his injuries, Rose looks ready and rejuvenated to reinsert his name amongst the group of top point guards in the league. I'm not saying that Rose will definitely become a top floor general, but you cannot deny his talent and skills barring he stays healthy.
During his last season with the Chicago Bulls, Rose started off cold due to an eye injury which impaired his vision, but was able to rebound after the All-Star break where he averaged 17.4 points on 46.8% from the field and 37.5% from three along with 4.6 assists and 3.1 boards per game. If Rose is able to repeat these types of numbers during this season, the Knicks can become a contender in the Eastern Conference if all the pieces fit seamlessly.
With the new offseason acquisitions for the Knicks and the natural progression of Kristaps Porzingis, Rose has the perfect pieces to not only duplicate his post All-Star numbers from last season, but play have his best year since his MVP season.
Unlike the Chicago Bulls, the Knicks have a bevy of scorers and shooters alongside Rose. As a Bull, Rose was required to carry a majority of the offensive load with fellow backcourt mate Jimmy Butler, whose chemistry was rocky at best as their ball dominant natures did not mesh. In contrast, Rose shares the load of the offense with Carmelo Anthony and Porzingis, who can soundly hold their own on that side of the court.
Add crafty center Joakim Noah who played with Rose in Chicago and a quintessential 3-and-D player in Courtney Lee to the mix, and Derrick Rose seems primed for a fantastic year. Defenses will have to devout their main attention to Melo and Porzingis, allowing Rose to take advantage with off-ball movements. With the ball in his hands, Rose still has the savviness to explosiveness to blow by opposing defenders, and with the shooting around him, Rose can either finish around the rim with his variety of floaters and acrobatic layups or kick out to the shooters surrounding him.
The focal problem revolving around Jimmy Butler and Derrick Rose last season was their ball dominant natures clashing. If this same issue does not arise during his run with the New York Knicks with another ball dominant player in Carmelo Anthony and Rose stays healthy for a majority of the regular season and hopefully the playoffs, the New York Knicks can be a serious threat to take on the Cleveland Cavaliers and we could be seeing a brand new, refreshed Derrick Rose.
DeMarre Carroll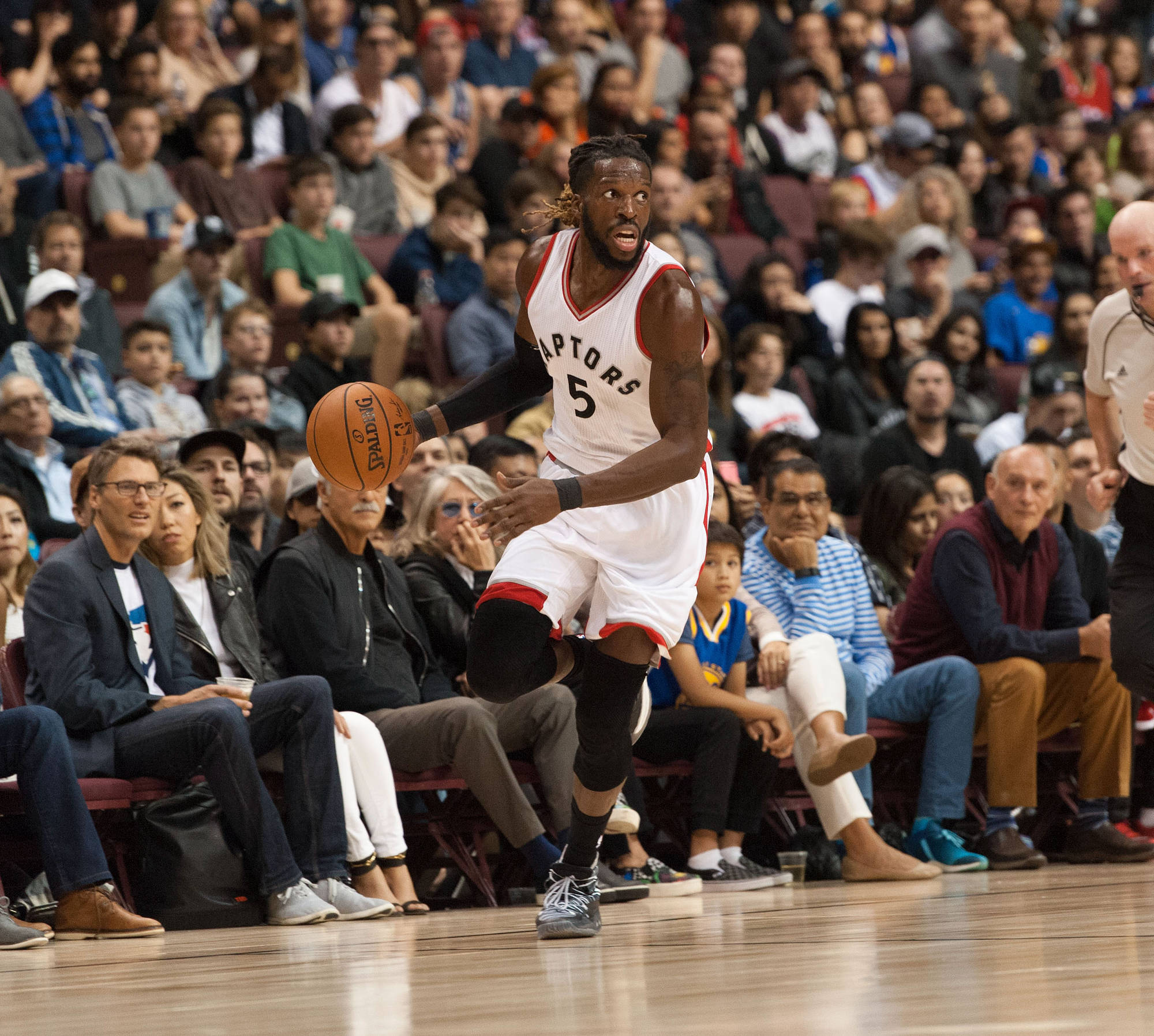 Peter Llewellyn-USA TODAY Sports
During an impressive 60-win Atlanta Hawks run in 2015, DeMarre Carroll signed a large contract with the Toronto Raptors due to his superb defense and three point shooting, which was a glaring hole in the Raptors' offense during their 14-15 season.
In the following year, the Raptors were able to acquire the second seed in the Eastern Conference, winning 56 games during the regular season and making it to their first conference final in franchise history on the backs of their dynamic backcourt of Kyle Lowry and Demar Derozan. However, the most impressive part of this run was that they did it without the talent of DeMarre Carroll missed 56 games due to a combination of plantar fasciitis and knee surgery.
Carroll was never healthy during the season and it affected his on-court production in which he regressed offensively only averaging 11 points per night on a mediocre 38.9% from the field and 39% from deep. He struggled to post average offensive results during his first year as a Raptor, generating an abysmal 11.9 PER, and 49.0 TS%.
With the new season approaching, the Raptors are hoping Carroll can put his knee issues behind him and justify his 4 year $60 million contract. During their series against the Cleveland Cavaliers in the 2016 Eastern Conference Finals, the Raptors were able to steal two games on the talents of Lowry and Derozan. However, they were unable to stop the dominance of LeBron James.
The Raptors hope Carroll repeats his efficiency during his 60-win run with the Hawks to pair with the talented backcourt. As a mere afterthought to defensive schemes due to the Lowry-Derozan tandem, Carroll would be able to feed off drives from them, leaving him open for threes, which the Raptors hope will be easy buckets. During his tenure in Atlanta, Carroll posted an above average 14.6 points per game on an efficient 40.3% from deep. If Carroll is able to generate similar numbers during another playoff run and slow down or at least bother James, the Raptors could potentially dethrone the 2016 NBA champs.
Nick Young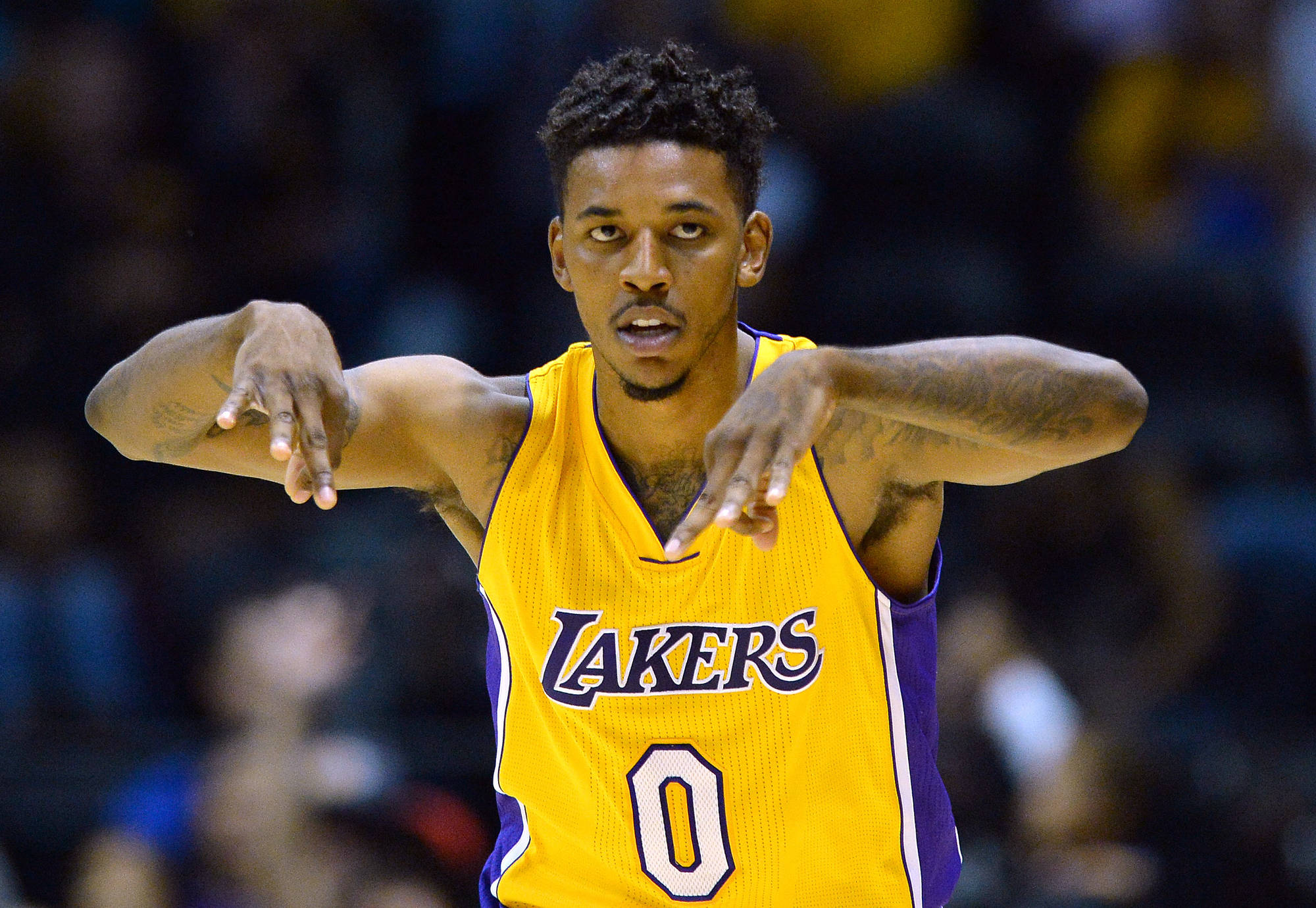 Jake Roth-USA TODAY Sports
The Lakers went through a roller coaster of a season headlined by Kobe Bryant's farewell tour, the stupidity of Byron Scott, and the D'Angelo Russell-Nick Young soap opera.
Under the horrible tutelage of Scott, Young was buried at the end of the bench and never felt comfortable. His offensive numbers went significantly down, only putting up 7.3 points per game on 33.9% from the field after seasons where he respectively averaged 17.9 points and 13.4 points every night.
During this summer, the Lakers fired Byron Scott and brought in Warriors assistant Luke Walton to be the head coach of the future. Walton implemented a modern offensive system based on the talent on the Lakers, allowing for the young guns and other veterans to thrive. D'Angelo Russell is primed for a breakout year, Jordan Clarkson looks better off the bench, Luol Deng fits perfectly on the roster, Brandon Ingram is only going to get better from here, but most surprisingly, Nick Young looks better.
Young has been impressive during the preseason, posting 17 points and 19 points against the Warriors in back to back matchups. He ranks third on the roster in scoring with 13.2 points per game on an insane 73 TS%. After his 19 point performance against the Warriors, Luke Walton said, "He's playing as well as anyone on our team, if not the best on our team honestly."
With his previous seasons under Byron Scott behind him, Young looks ready to thrive under Walton's new system. With a fast pace started by many young ball handlers looking to push the tempo, the Lakers can become an exciting offensive attack. This can help Swaggy P move on from his disappointing seasons and reinvent himself as J.R. Smith lite.
Goran Dragic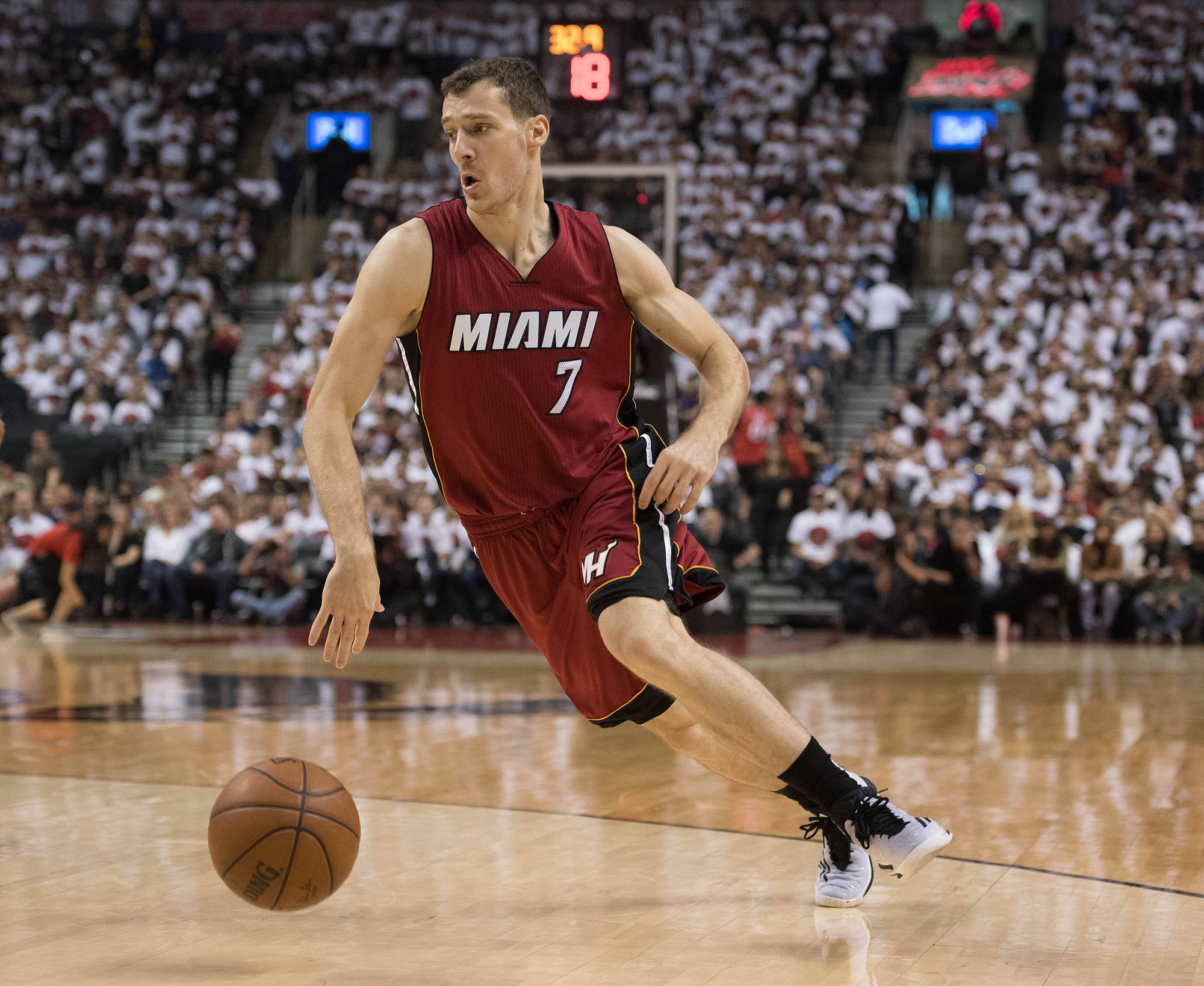 Nick Turchiaro-USA TODAY Sports
During the free agency period, the Miami Heat went from a strong contender in the Eastern Conference to a fringe lottery team real quick due to the losses of Dwyane Wade and Chris Bosh, two really important components to the Heat's success over the past years.
Now with them gone, Dragic must carry a majority of the offensive load due to the lack of any offense outside of Tyler Johnson and Josh Richardson. The roster is oozing with defensive potential through the likes of Hassan Whiteside, a shot-blocking beast, and Justise Winslow, an already lockdown defender at his young age, but both will not be producing much on the offensive end of the floor. The Heat also have some other players who can contribute a little bit (Luke Babbitt, Dion Waiters, and Wayne Ellington).
In his first full season with the Heat, Dragic put up a modest 14.1 points and 5.8 assists per game on 47.7% from the field and 31.2% from three while sharing the court with Dwyane Wade who took up 31.6% of the Heat's possessions last season. Dragic looked like a shell of his Phoenix self as he notably struggled without the ball in his hands majority his time.
Now Dragic will be in the driver seat once again with Wade and Bosh gone. Another time when Dragic was in a similar situation was during the 2014 season when the Suns made a surprising push for the 8th seed in the loaded Western Conference when many predicted them to be competing for a top pick.
The Suns had a furious backcourt consisting of the explosive Eric Bledsoe and Goran Dragic. However, knee injuries had caught up to Bledsoe, leaving Dragic with the responsibility to carry the Suns' offense. In that season, Dragic put up 20.3 points, 5.9 assists, and 1.4 steals on an efficient 50.1% from the field and 40.8% from deep.
Without much help to put up points, the Heat are hoping Dragic can tap back into his Phoenix days and put up the same stats that resulted him winning the Most Improved Player award. Unless Whiteside significantly develops his offensive game during the regular season, Dragic will most likely post similar stats. I do believe that Dragic will not shoot at the same efficient clip during his 2014 campaign with the Suns as teams will plan their defensive schemes around him.
Victor Oladipo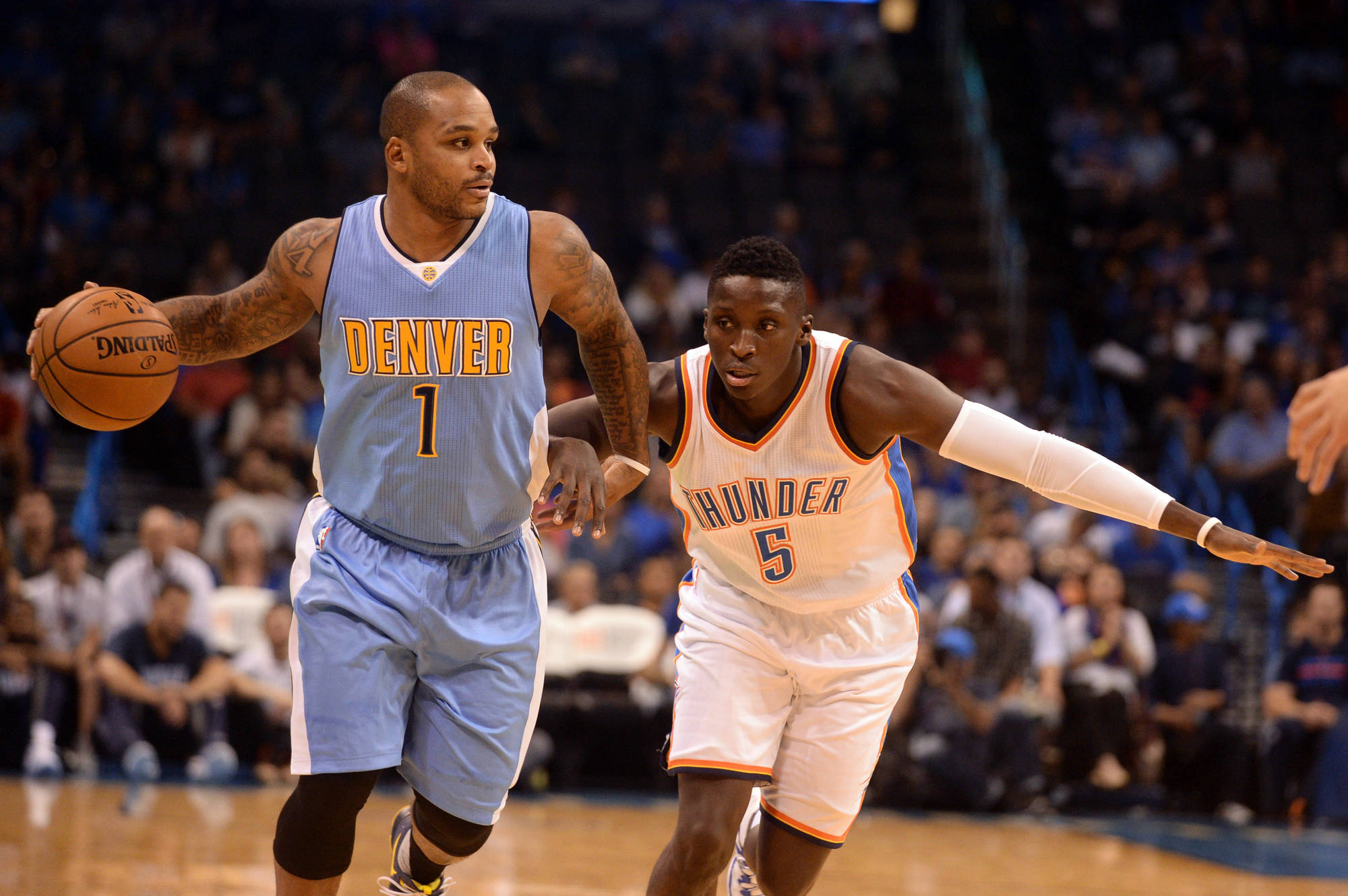 Mark D. Smith-USA TODAY Sports
When Victor Oladipo was selected second overall to the Orlando Magic in the 2013 NBA Draft, many expected the Indiana product to be a component to the Magic's future.
Oladipo's combination of his height and athleticism along with his overall talent drew comparisons to Dwyane Wade. Both were relatively undersized at the shooting guard position, but they both were two-way studs at their position, being able to defend opposing two guards and generate points at an alarming rate.
With the Magic, he had an inconsistent role under head coach Scott Skiles who brought Oladipo off the bench for twenty games due to his iffy fit with Elfrid Payton. In those games off the bench, Oladipo notably struggled offensively, only averaging 12.1 points per game on an inefficient 39.2% from the field. Oladipo's inability to play alongside Payton put his future with Orlando in question, resulting in him being traded to the Oklahoma City Thunder during the 2016 NBA Draft.
This effectively granted the Thunder with the most athletic backcourt in the league with an explosive dynamo featuring Oladipo and Russell Westbrook. Westbrook's freakish speed and unmatched explosiveness not seen ever on the basketball hardwood allows for Oladipo to feast in transition. Opposing defenses will devout all of their attention to Westbrook, who is projected to put up MVP like numbers all across the board.
As a starter for the Orlando Magic last season, Oladipo averaged a solid 17.5 points, 5.2 rebounds, and 3.8 assists per night. However, he significantly displayed vast improvement after the All-Star break, where he increased his scoring output from 14.3 points to 19.4 points per game on a more efficient clip.
With defenses attracted to the Russell Westbrook show in addition to him being in a contract year, I expect Oladipo to post similar or even better numbers than he did in Orlando as a starter, possibly replicating the same stats he posted during the second half of the season. As one of the main scoring threats on the Thunder this season, Oladipo has a chance to become a building block of the post-Durant era in OKC.
---