Top 5: Best Basketball Signature Sneaker Lines
In sports history, one of the greatest accolades is to have your own signature shoe.
Sneaker culture has been deeply imbedded in basketball, and most sneakers have failed to live up to the hype or success of basketball shoes. That does not take away from the appeal of non-basketball shoes as some are better and more influential than basketball ones.
The Chuck Taylors and Stan Smiths are shoes that are considered lifestyle shoes, but have stayed the test of time. Also some can argue that the Adidas Ultra Boost and Nike Flyknit Racer are some of the most influential and innovative shoes due to their use of new technology.
But sneakers in general have heavily been popularized through the game of basketball. It introduced many fantastic sneaker lines and the term "sneakerhead" first pertained towards basketball shoes.
I have created a list of the top 5 best basketball signature sneaker lines in basketball history. Obviously there are more than five sneaker lines, and some may argue that some lines were left out. However, this list takes into account performance, influence, and the overall impact it had on the sneaker world.
5) Allen Iverson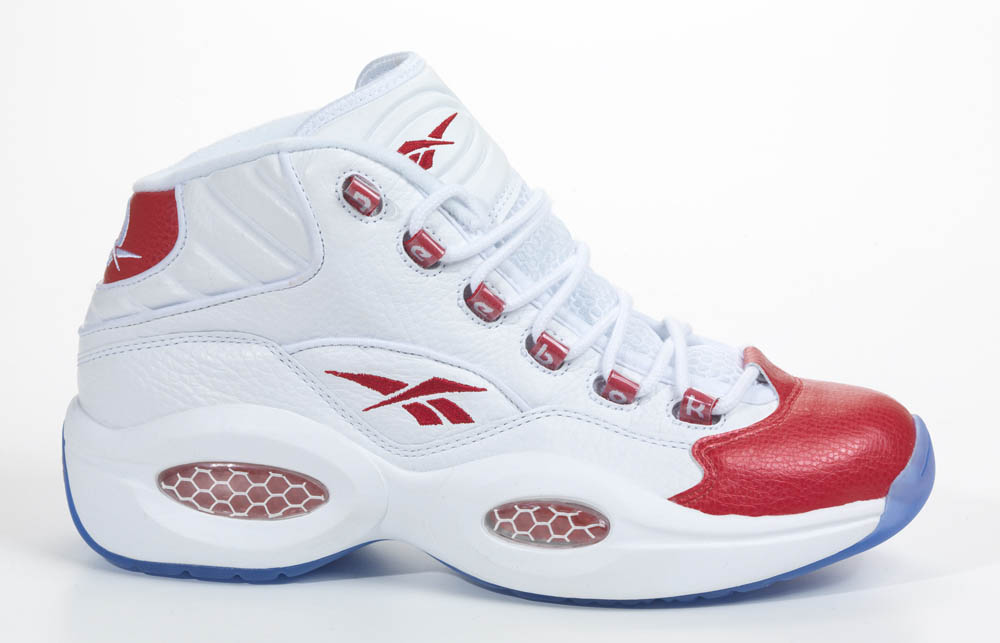 Reebok "The Question"
The greatness behind Allen Iverson's game was his ability to compete and dominate a big men league and only stand at six-foot flat.
He had a very rough upbringing, but ultimately went to Georgetown and then onto the league. When he first moved into Philly, he signed a deal with Reebok and is now arguably the greatest signature athlete Reebok has had.
His first signature sneaker, the Reebok Question, is still their highest-selling shoe. However, this is why AI's sneakers won't be seen listed higher than five due to the lack of success of his other shoes.
Of course The Questions are an all-time great shoe and the Answer I-V are not so bad, but his other shoes are just not so sought after. That doesn't dispute the success of his other sneakers though, which some people like, but it's just that they weren't on the same level as his other ones.
4) Lebron James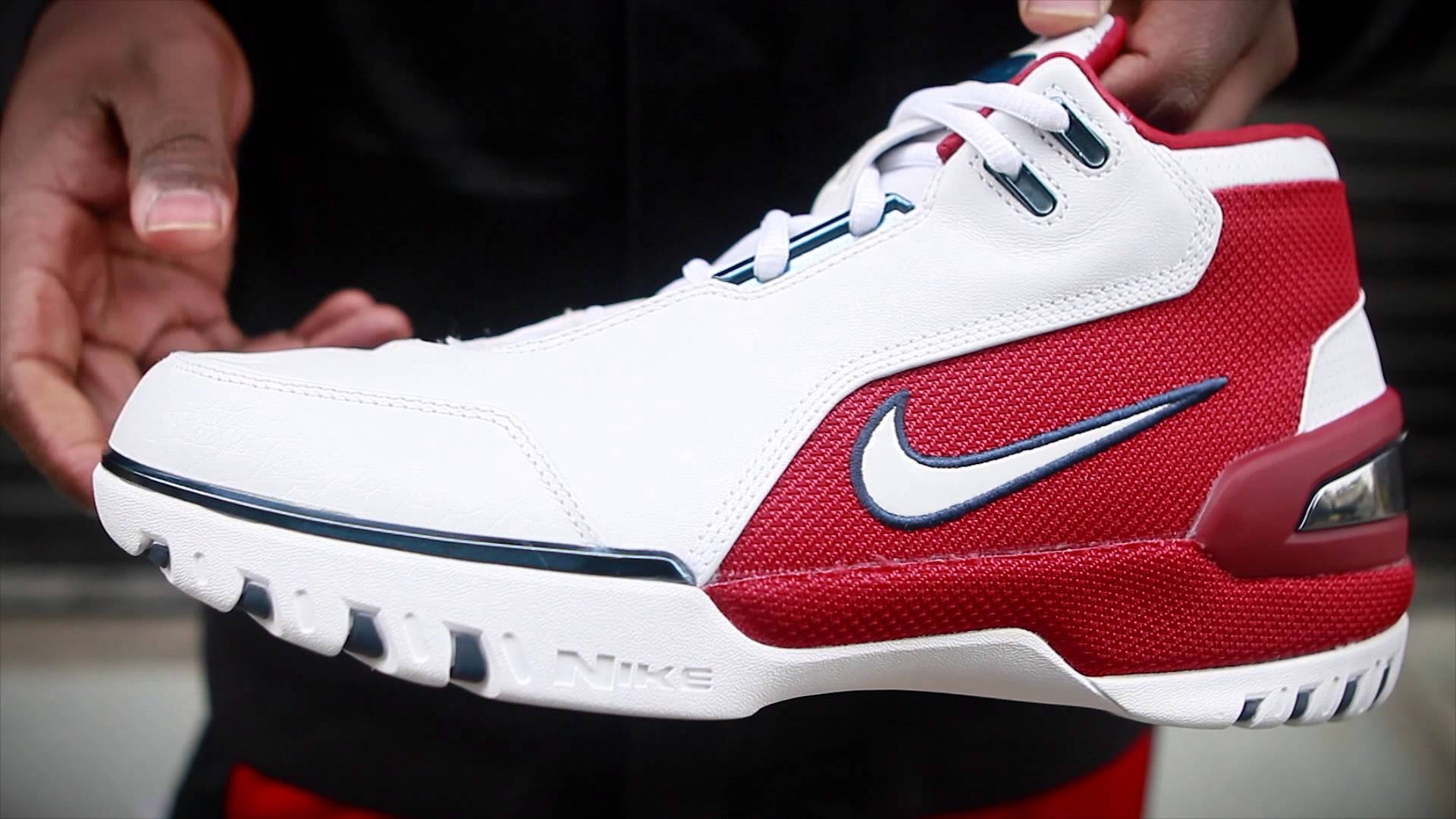 Nike "Zoom Generation" or the unofficial Lebron 1's
Before the 2003 NBA Draft, Lebron James was already considered an NBA great and future Hall of Famer.
To capitalize on this, Nike immediately jumped on the Lebron bandwagon and offered him a massive deal straight out of high school. What's amazing about this is that it played out just the way Nike intended it to.
Lebron has now went on to win the NBA championships and has established himself among NBA greats. He is one of the very few sports legends still playing in their primes currently.
However, Bron Bron's greatness extends to his sneaker line as well. His first signature shoe, the Zoom Generations, are one of the most aesthetically pleasing sneakers of all-time (especially the wheat colorway), and his other signatures shoes such as the 2's, 4's, 8's, and 10's are some of his other great shoes.
In addition to being great lifestyle shoes, Lebron is a basketball player first, and his shoes are some of the best performers right now. To fit his massive frame, his shoes are packed with cushioning.
When Lebron's career is finally over, you best believe that Nike would for sure retro his sneakers, especially after they gave him that lifetime deal.
3) Penny Hardaway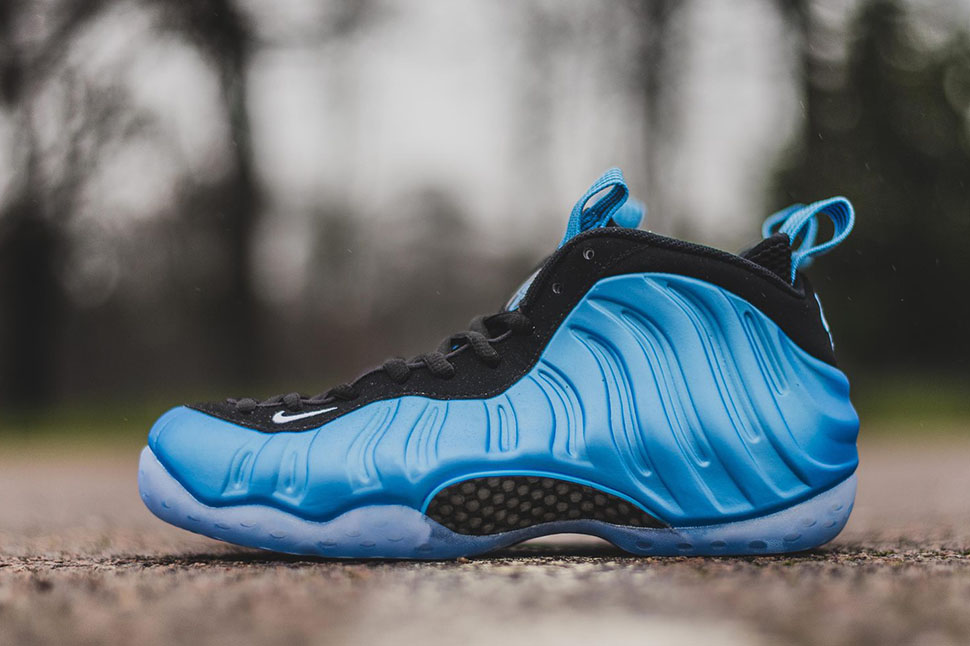 Nike "Foamposites"
Man, what if.
That is the two most common words you will see associated with Penny Hardaway and his career. A dynamic scoring guard with the height and length to dominate his position each and every night. And he did just that. A consistent 20 point per game scorer and a terrific playmaker.
However, this was derailed early in his career due to multiple knee injuries.
Despite these struggles, his sneakers have been one of most worn and sought after shoes for a long time. The introduction of The Foamposites changed the sneaker world forever.
In addition to The Foams, Penny also had a slew of other great shoes, such as the Penny II's and Penny V's, which are also fantastic shoes aesthetically and performance wise.
It was the first shoe to have an all foamposite upper, and was just a fresh new shoe. It was a new look and a unique construction, which gained a bunch of popularity due to the Lil' Penny campaign Nike had. The Foams also diversified the sneaker community that was saturated with Jordans at the time.
2) Kobe Bryant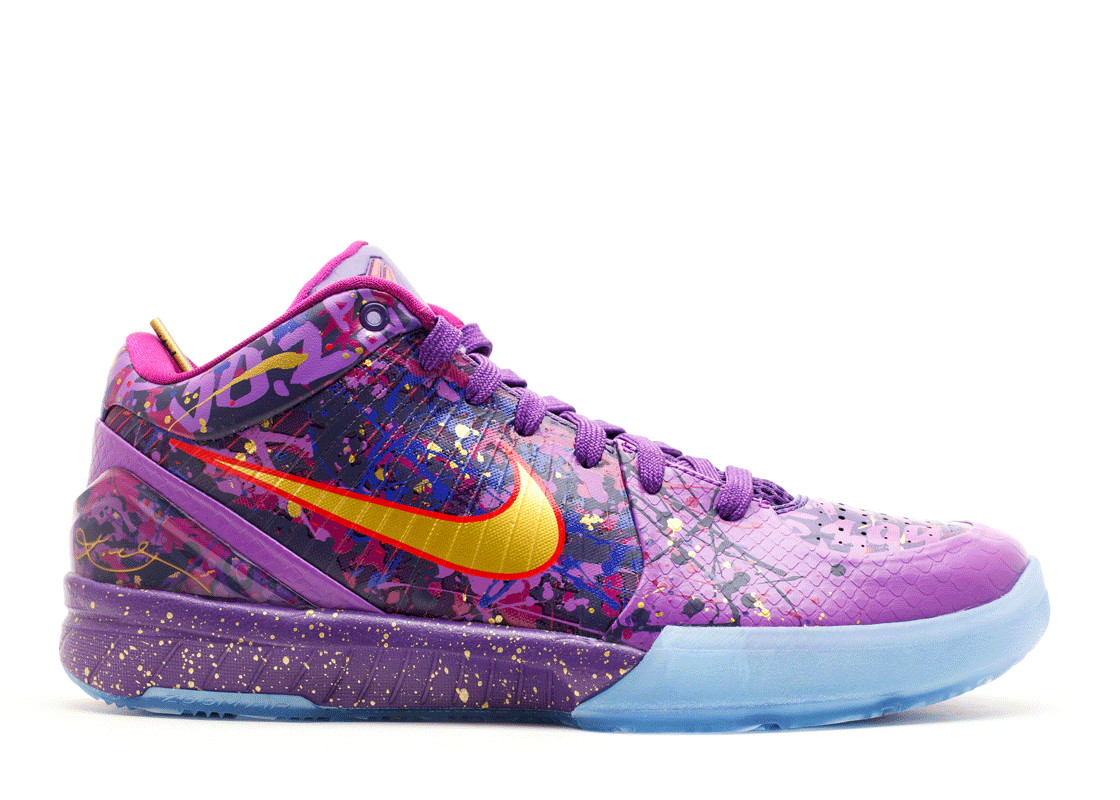 Nike "Kobe 4: Prelude"
Kobe has not only provided us with some of the greatest on court moments in NBA history, but has also provided the sneaker community with the best performance based shoes as well.
From his stint with Adidas where he introduced the KB8, or Crazy 8, then to his sneaker free agency period where he wore a variety of Jordans and Questions, Kobe has "dipped his foot" in most if not all the sneaker brands during his NBA career.
However, his most impactful shoe he ever wore was the Kobe 4, the shoe he won his first NBA championship without Shaq. The Kobe 4 was especially influential through the implementation of the lower cut ankle. This was highly questioned as people believed that the lower cut would lead to multiple ankle injuries.
However, Kobe, being Kobe, researched the hell out of this and found out that soccer players make significantly more maneuvers than basketball players and don't have as many ankle injuries. He found out that the most significant contributor to prevent ankle injuries is the heel counter, which kept the foot stable on the foot bed and provided lockdown.
From then on, the Kobe line has been the best performance shoe in sneaker history as it was not only innovative but also terrific on the court with the combination of terrific cushioning, fantastic materials, and unbelievably great traction.
Although his shoes won't been seen off the court that much, they are still some of the best looking shoes. This versatility makes it some of the best on and off court shoes we have ever seen, making it a clear second in the best sneaker lines of all time.
1) Michael Jordan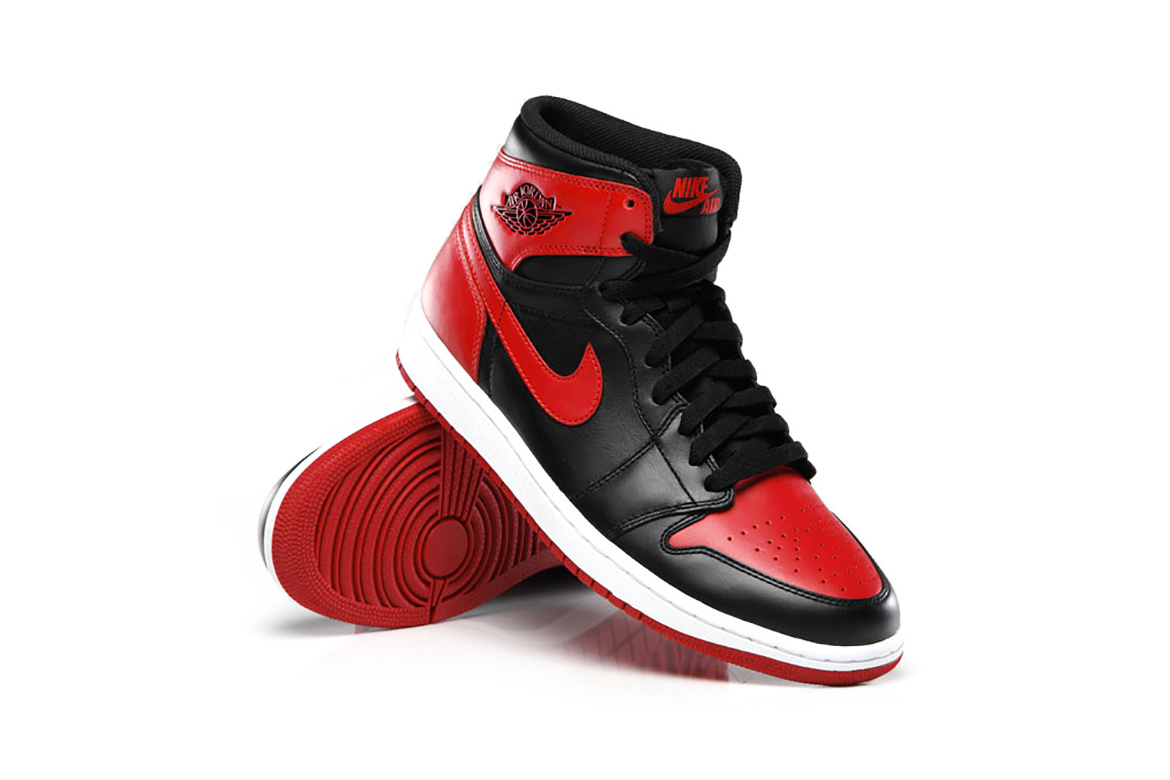 Jordan 1: Bred
This is obvious. I don't think I have to say much because we all know who he is and why people get his shoes.
It's the jumpman. The jumpman that defined a generation on and off the court.
Jordan Brand has not only created a sneaker line, they are a sneaker dynasty. An empire if you will. They have dominated the sneaker community, essentially oversaturating the market with the one logo. Some will view this as a negative, but as a company, this is exactly what they want. They want everyone to be dawning the jumpman logo on their shoes.
Of course Jordan is arguably the greatest athlete in sports history, not just basketball, so it only makes sense that his shoes will sell. But some people forget that Jordan Brand fell off after the Jordan 14's, which were the last sneakers he won a championship in. After that, they released many other Jordans that just weren't good at all.
However, they have since reinvented themselves and are now releasing some of the best performers as of date. The Jordan 28's introduced a new unlocked zoom technology, which featured a protruding zoom air cushioning. Then the Brand Jordan introduced the first knitted upper in the Jordan 29, which pushed performance sneakers to its absolute limit.
Although Jordan Brand is slept upon when it comes to performance based sneakers, they still dominate the sneaker world as it continues to release retros of the OG Jordans, but it's safe to say that they will continue their dominance for many years to come.
---