Where should Nerlens Noel be Traded?
The Philadelphia 76ers face major issues coming into the upcoming 16-17 season as they have the rights to three starting caliber centers in Jahlil Okafor, Nerlens Noel, and Joel Embiid, and will eventually have to trade one or two of them.
Due to Ben Simmons' recent injury and reports coming out that he might sit out the whole season, the 76ers will have some time to experiment with which bigman they will use in the future. It also gives Brett Brown to allocate more minutes to incoming players Dario Saric and Joel Embiid and see what they can offer immediately.
With the NBA season around the corner and preseason in full effect, the 76ers still haven't addressed the frontcourt logjam. They haven't traded any of their centers in hopes that one can become a future All-Star.
However, this elongated process has bothered some in the Philadelphia organization. Most notably, Nerlens Noel criticized the team's roster construction during media day for the 76ers.
"I think it's just silly . . . this situation that we are in now with three starting centers," Noel said before the Sixers' media day. "With the departure of [former general manager and president] Sam Hinkie, I would have figured that management would be able to get something done this summer."
...
"I feel like it definitely needs to be figured out," he said. "I think at the end of the day, again, you have three starting-caliber centers. And it's just not going to work to anybody's advantage having that on the same team. That's how I'm looking at it. I'm not opposed to anything, but things need to be situated."
If the 76ers were to trade one of their centers, Noel would probably be the most realistic option. Despite his knee injuries, Jahlil Okafor has the potential to be an All-NBA center with his natural scoring ability in the post. Moreover, the 76ers still haven't seen what Joel Embiid can do on the court and seem to still have faith in him and his potential.
If they were to trade Noel, these teams are not necessarily the teams that would make a serious push for Noel, but they are the best fits and possible destinations for the #6 overall pick in the 2013 NBA Draft.
Charlotte Hornets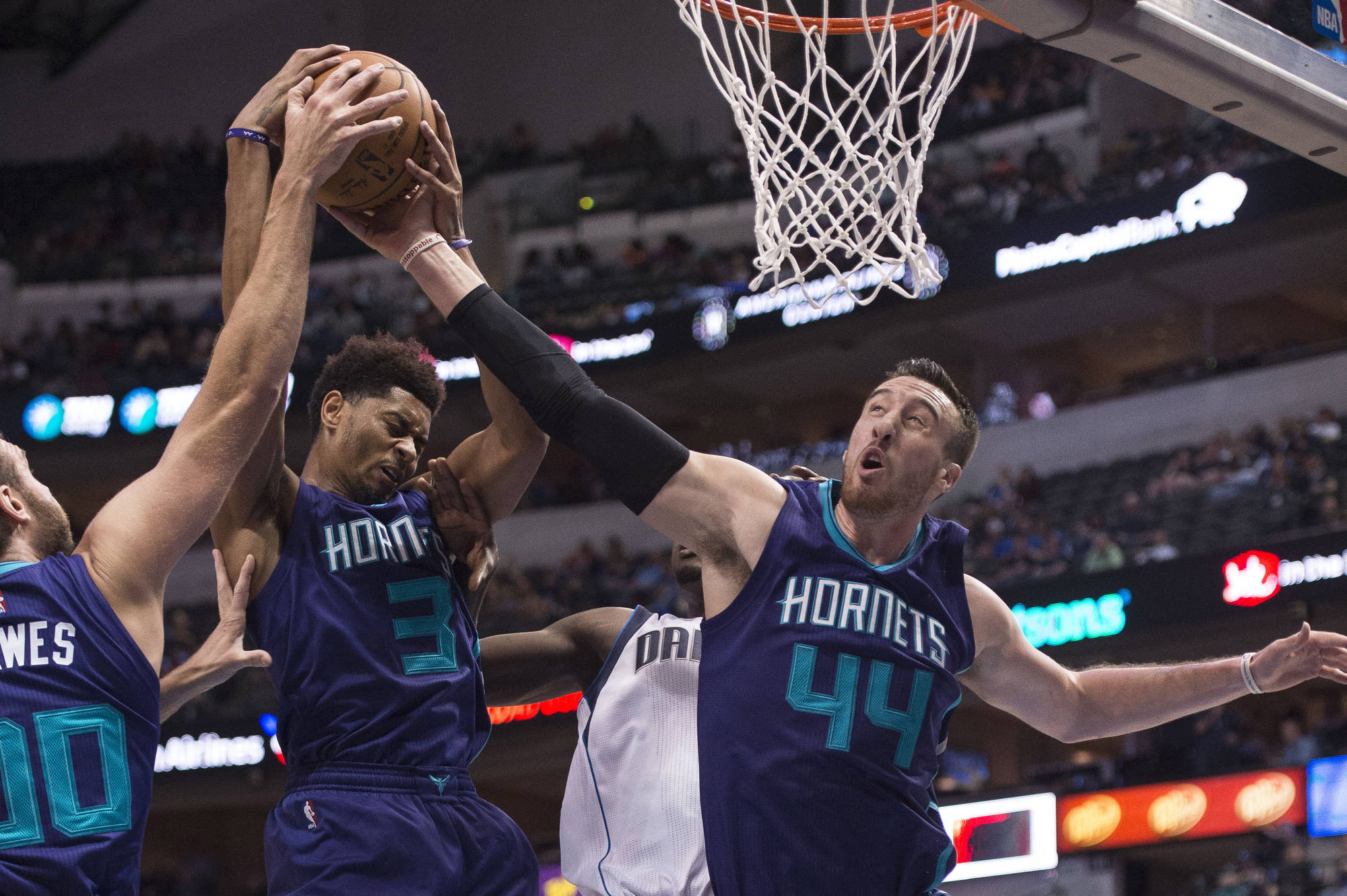 Jerome Miron-USA TODAY Sports
Following a breakthrough season for Kemba Walker and the Hornets organization which saw them make a serious push in the playoffs, they witnessed many of their key players leave in free agency.
They lost Jeremy Lin, who served as a perfect backup and running mate for Kemba Walker, Courtney Lee, a solid 3-and-D player, and Al Jefferson, their All-Star center down low who was a good post scorer. Despite Jefferson's skill in the post, his skillset did not complement Charlotte's other star, Kemba Walker.
After taking a significant hit during free agency, the depth at center is as shallow as shallow can get. There is no distinct starting center for the Hornets as the position battle features the likes of a washed-up Roy Hibbert, Spencer Hawes, and Frank Kaminsky. None of them either complement Kemba's playstyle or improve the Hornets in any significant way.
Adding a player like Noel would not only provide the Hornets with a quality center, but Noel's natural defensive prowess compliments their already buffed offense. His athleticism allows the Hornets to run a fast paced offense with Kemba at the point.
The sixers have misused Noel by playing him at the power forward alongside Jahlil Okafor. The two never worked well with each other since Okafor does most of his damage down low with his array of post moves, while Noel lacks an offensive game outside of easy putbacks and dunks. A trade would benefit both the Sixers, as they would be able to clear up some room in their crowded frontcourt, and the Hornets would receive a perfect center to play in tandem with Kemba and Batum.
The main problem lies with who the Hornets offer for a player like Noel. If the Sixers were to trade Noel, they would most likely sell high based on his defensive potential. However, the Hornets could offer some of their young role players like Jeremy Lamb or Michael Kidd-Gilchrist to spice up a deal. Throw in a first-rounder or two and the Sixers might be enticed to pull the trigger to ship Nerlens out of Philly.
Boston Celtics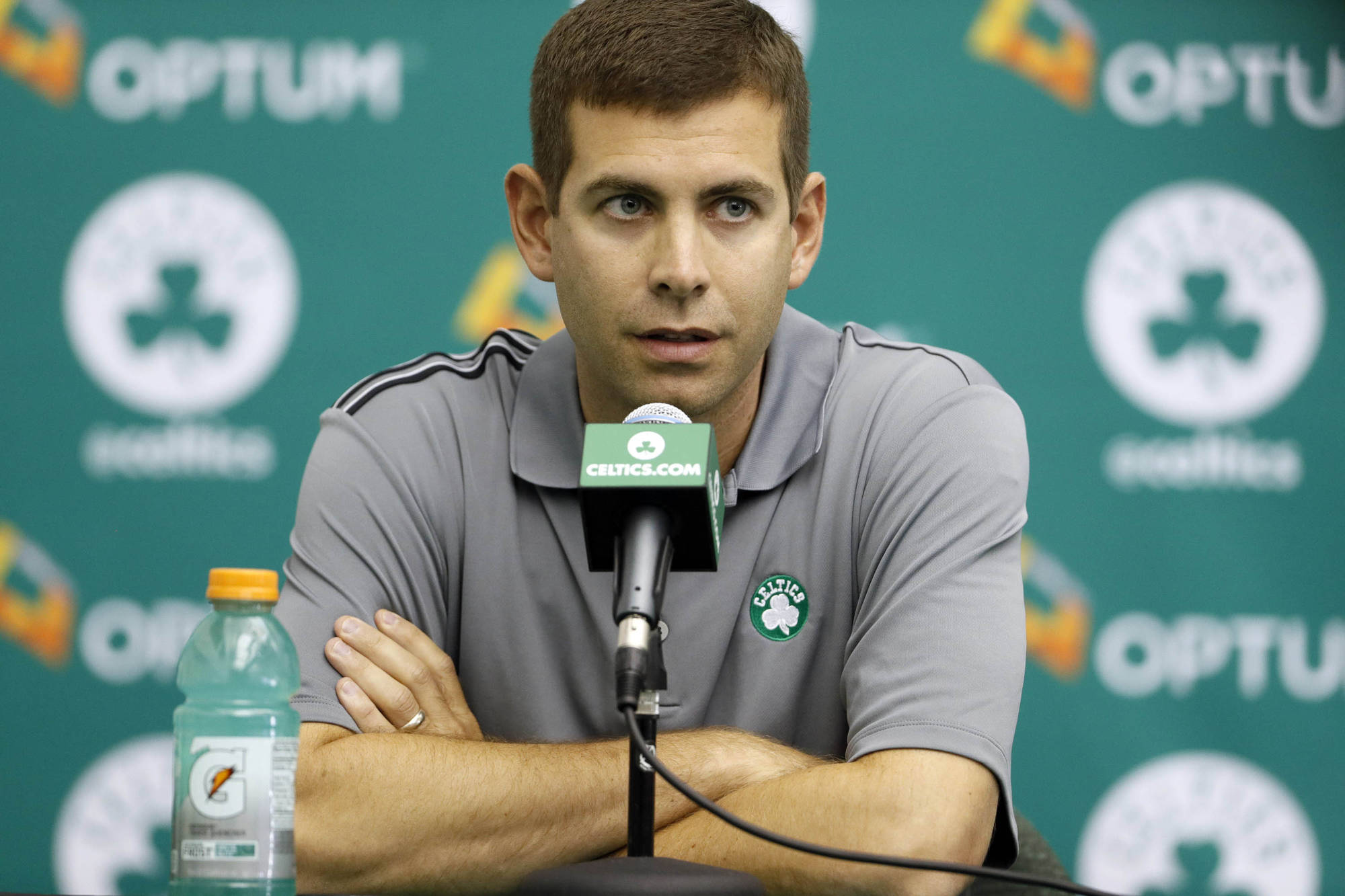 David Butler II-USA TODAY Sports
Man, did the Brooklyn Nets mess up or what?
July 12, 2013 will always be remembered as the day the Celtics stole the future of the Brooklyn Nets. A blockbuster trade the featured NBA legends Paul Pierce and Kevin Garnett leaving Beantown for some role players and a bunch of draft picks that the Nets wish they had.
The Celtics situation with draft picks is the same with JJ Watt and money. When you have so much, you don't know what to do with them.
The Celtics have tried time and time again to pull a blockbuster trade with all their picks, but have struck out on Kevin Durant, Russell Westbrook, Jimmy Butler, Jahlil Okafor, or any other big star. Luckily, they were able to sign Al Horford to a 4 year deal worth $113 million.
Brad Stevens has done a masterful job of incorporating all the talents of Isaiah Thomas, Jay Crowder, Avery Bradley, Marcus Smart, and every other young piece on the Celtics. Now Stevens has even more parts to play around with after the additions of Horford in free agency and Jaylen Brown in the draft.
Not only is their starting lineup filled, but their bench is also packed with talent with Marcus Smart, Tyler Zeller, Kelly Olynyk, RJ Hunter, Terry Rozier, Jordan Mickey, and Jonas Jerebko. This is just too much.
Do the Celtics need Nerlens Noel? No. Will they trade for him if the 76ers put him on the trading block? Most certainly yes they will.
They have so much to throw at the 76ers to bring a defensive talent like Nerlens Noel to Massachusetts. They can offer an unlimited amount of draft picks on behalf of the Nets or offer a plethora of young studs that they have stashed on the bench. The Celtics have so many assets that it is almost unimaginable what they can offer to teams.
Adding a player like Noel makes the Eastern Conference a lot more interesting as they would have the ammunition to dethrone the Cleveland Cavaliers as Eastern Conference champs.
Not only would the Celtics have a fantastic starting lineup of Isaiah Thomas, Avery Bradley, Jae Crowder, Amir Johnson, and Al Horford, but they would also have significant bench depth with players like Smart and Olynick.
Oh and I forgot to mention that Noel would come off the bench. Yeah, the Celtics would be able to bring a future defensive All-Star off their bench because that is how stacked the Celtics' roster is.
Phoenix Suns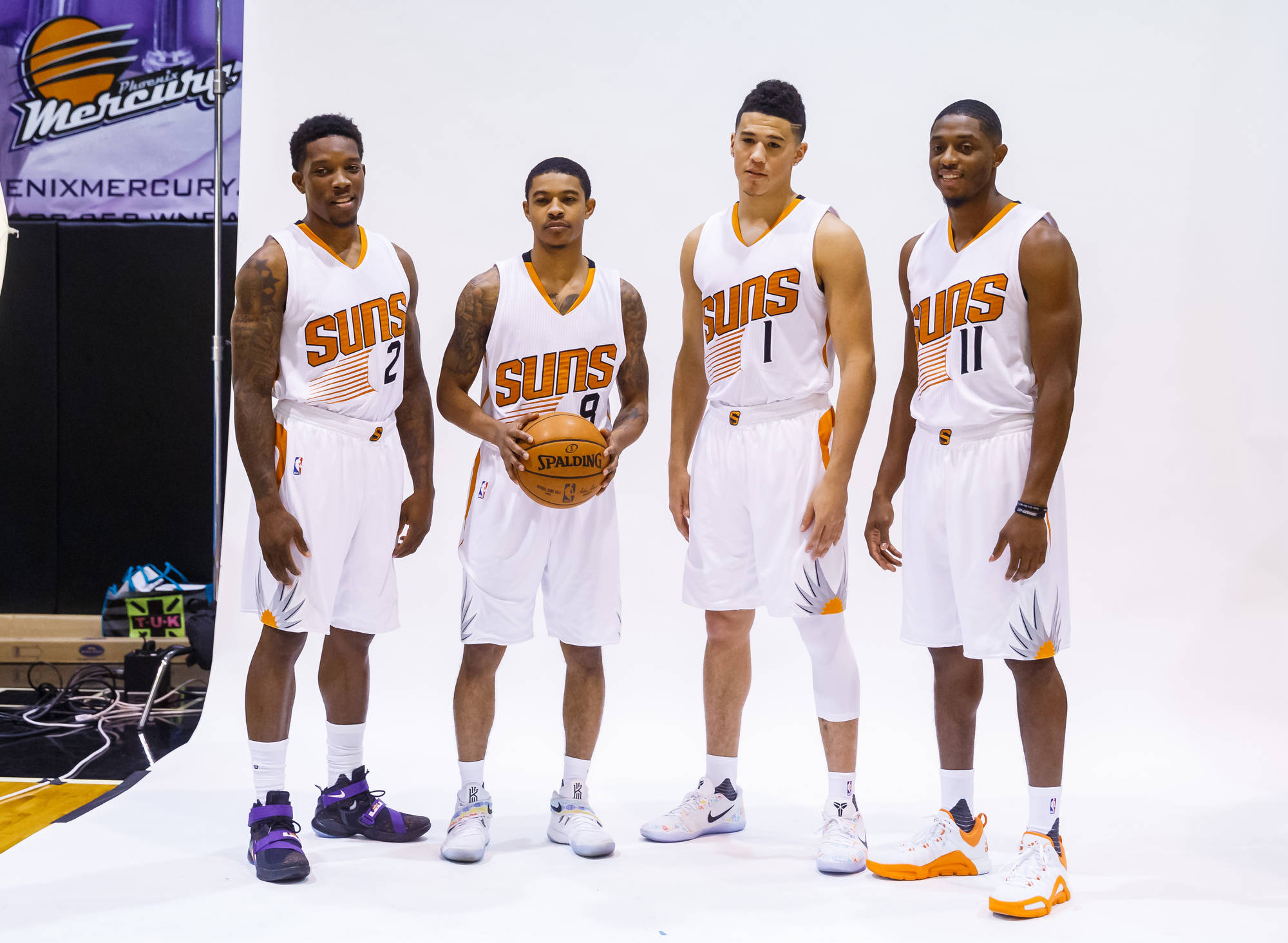 Mark J. Rebilas-USA TODAY Sports
The youth movement is in full effect in the desert.
The Suns are now enduring another rebuilding phase after they disbanded their core of Goran Dragic, Eric Bledsoe, and Isaiah Thomas, who made a surprising push for the West Conference playoffs in 2014, winning 49 games that season. Then the Suns lucked out during the 2015 NBA Draft when they selected a budding star by the name of Devin Booker with the 13th pick.
When the Suns were plagued with the injury bug, Booker flashed his star potential during the second half of his rookie campaign, averaging 19.2 points and 4.1 assists per game. His game has gotten the attention and praise of Dwyane Wade.
"When you've got a young guy going through a tough season like that, he's just out there having fun. He's out there getting better, and he's one of the future [top] two-guards in this league," Wade said.
Booker's phenomenal rookie season also received love from the one and only Kobe Bryant. "I think he's fantastic," Kobe said of Booker. "I think he has the right attitude. He has the right competitive spirit. I think his footwork is extremely sound, his fundamentals are extremely sound and now it's just about him figuring out exactly what his game is and then he can go to that every single night and then make counters off of it, but he has the skills."
In addition to the likes of Booker, the Suns, again, struck gold during the following draft when they were not only able to take Dragon Bender fourth overall, but they were also able to finesse the Kings and traded for another young power forward, Marquese Chriss. The Kings just played themselves.
Phoenix now has an extremely promising core of Booker, Bender or Chriss, and Bledsoe. Now pair that up with pieces like Tyler Ulis, Brandon Knight, TJ Warren, Alex Len, Archie Goodwin… the list goes on and on.
The only thing to make this roster even more dangerous is to add another Kentucky Wildcat into the mix. That guy just so happens to be Nerlens Noel.
Noel fits perfectly into the Suns' offense system as he isn't asked to do much. His natural defensive gifts more than makes up for his shallow offensive repertoire, but when your team has players like Bledsoe and Booker, offense isn't a problem.
The Suns would also be a perfect spot for Noel as he would be mentored by Tyson Chandler, a fantastic bigman during his days and a NBA champion. The growth Booker experienced under the wings of Chandler is clearly shown through his production during the season. Now just imagine how much Noel will improve under the likes of him.
That would be scary.
---