Who Should the Lakers Target in the 2017 NBA Draft
After an offseason that featured Kobe Bryant's retirement and the hiring of new head coach, Luke Walton, the Lakers are now accepting a rebuilding period and should look to the future to fill up any holes in their roster.
The team looks promising with its plethora of young talent ranging from the bench to the starting lineup. D'Angelo Russell looks to be manning the point guard spot for the next decade, while Brandon Ingram will be gunning from the wing alongside. Other players like Jordan Clarkson, Julius Randle, and Larry Nance Jr. are nice supporting pieces.
Despite the improvements they made over the summer, this team shouldn't be expected to make the playoffs as the Western Conference is always loaded with talent top to bottom. The Lakers should have their spot reserved for the NBA lottery.
The Lakers find themselves in the same situation they were in last season as the Sixers have the rights to their pick if they fail to secure a top 3 selection in the draft lottery. Barring D'Angelo Russell and Clarkson become an elite backcourt, and Ingram becomes a lethal scorer in his first season, the Lakers will most likely finish with last in their conference.
The main problem with the Lakers' drafting situation is repetitiveness at similar positions. The 2017 NBA draft class is stacked with talent at every perimeter position from Josh Jackson out of Kansas, Markelle Fultz out of Washington, or Duke's Jason Tatum. If the Lakers manage to secure another top pick in the draft and keep it, they must decide who best fits on the roster and how to seamlessly implement them in.
Harry Giles (Duke)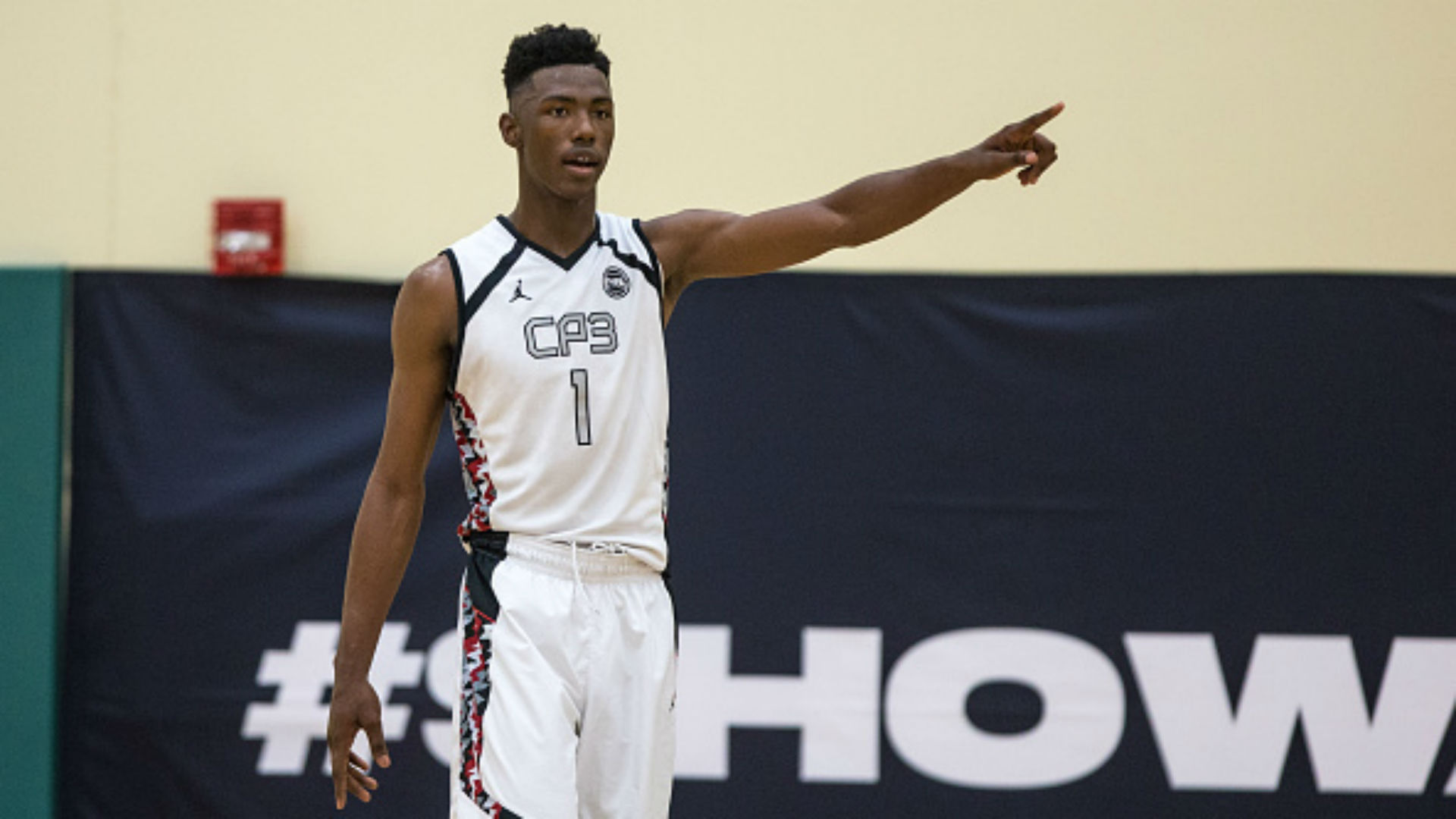 Prior to his knee injuries, Harry Giles was a lock to be the first prospect taken off the board in June due to his great mobility and rebounding instincts. But after suffering his second ACL tear in his debut game with Oak Hill Academy, he was sidelined for the year and witnessed the rise of Markelle Fultz and Josh Jackson.
In November, Giles will play on a loaded Duke roster with fellow freshmen Frank Jackson, Marques Bolden, Jason Tatum, and returning Grayson Allen. Although he won't get many touches to showcase his post skills, he will be able to display his rebounding ability and athleticism, the main reasons why he was ranked #1 in the nation.
At 6'10 with a 7'3 wingspan and weighing in at a solid 225, Giles has perfect size and length for a big man, but he also possesses the fluidity and mobility of a perimeter player. He uses his length and explosiveness to exploit rebounding matchups. He is especially energetic on the offensive glass shown through his time with the Team USA u19 team when he averaged 3.6 offensive rebounds over seven games.
Despite being listed as a power forward, he will most likely play center for the Lakers because Timofey Mozgov is not a long-term option at that position.
Giles is a serviceable shooter with some pick-and-pop potential, but does not project as anything special from outside. This can cause some issues if he or Julius Randle do not develop a respectable jumper. This logjam in the middle can limit the driving opportunities of D'Angelo Russell and Jordan Clarkson who perform perfect cuts off each other.
If Giles remains healthy throughout his first and probably only college campaign, he should be the Lakers' main priority on draft night. He is overflowing with potential, and just imaging a pick-and-roll with Giles and Russell is a frightening sight for the league.
The Lakers are just lacking an individual to anchor the middle for years to come and play alongside the other youngsters. Giles is certainly the answer for that.
Josh Jackson (Kansas)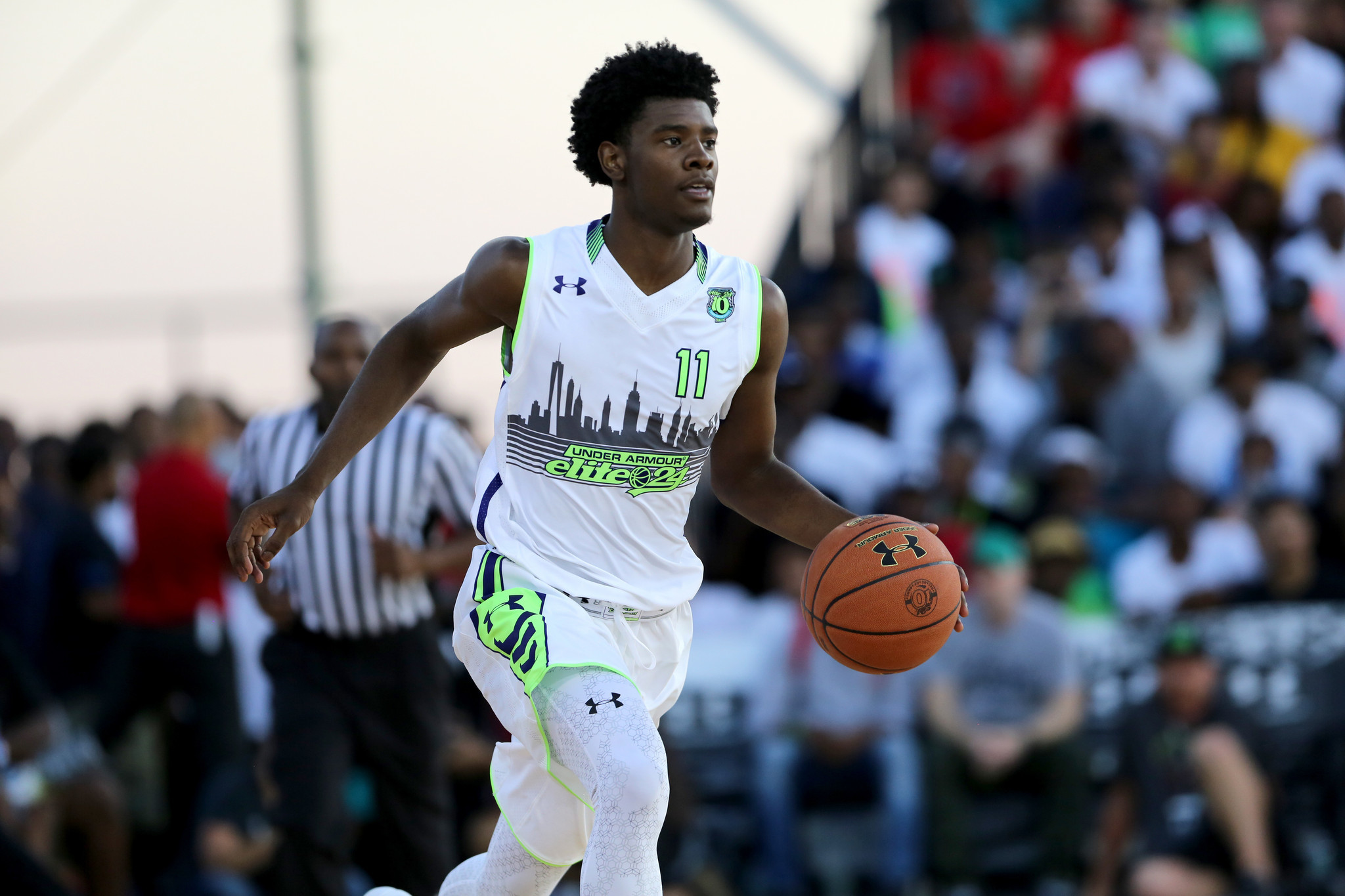 This option depends on how much Luke Walton and the Lakers organization believe in Jordan Clarkson.
Josh Jackson, who committed to play under Bill Self at Kansas, is a freak athlete with athleticism only gifted to certain individuals. He is also an elite defender and flashed some superb passing ability during his high school campaign. Jackson certainly flashes some elite two-way upside at the NBA level.
Jackson boasts a 6'8 203 pound frame, making him a near perfect copy of another Kansas Jayhawk, Andrew Wiggins. Despite playing small forward for the Timberwolves, Wiggins has the perfect body type for a shooting guard, which is what Jackson will most likely play in the NBA.
Jackson also possess similar traits and qualities like Wiggins. A dynamic, athletic wing who can score using his explosiveness and speed, while flashing elite defensive potential. It would be foolish if Jackson were to fall out of the top 3.
However, selected Jackson would be unnecessary for the Lakers is that they already have a talented backcourt of D'Angelo Russell and Jordan Clarkson, who displayed tremendous chemistry last season. They played perfectly off each other - slashing at perfect moments and kicking out to one another during a drive.
If the organization believed that Clarkson was not the ideal backcourt mate for Russell, it would be because of his lack of improvement as a shooter, something that is not Josh Jackson's strong suit.
Jackson is a tremendous player and will most likely be a superstar in the NBA, but he does not fill any of the Lakers' needs. Giles is an ideal prospect for the Lakers, but Jackson is a great consolation prize because his potential is only gifted to very few.
Ivan Rabb (California)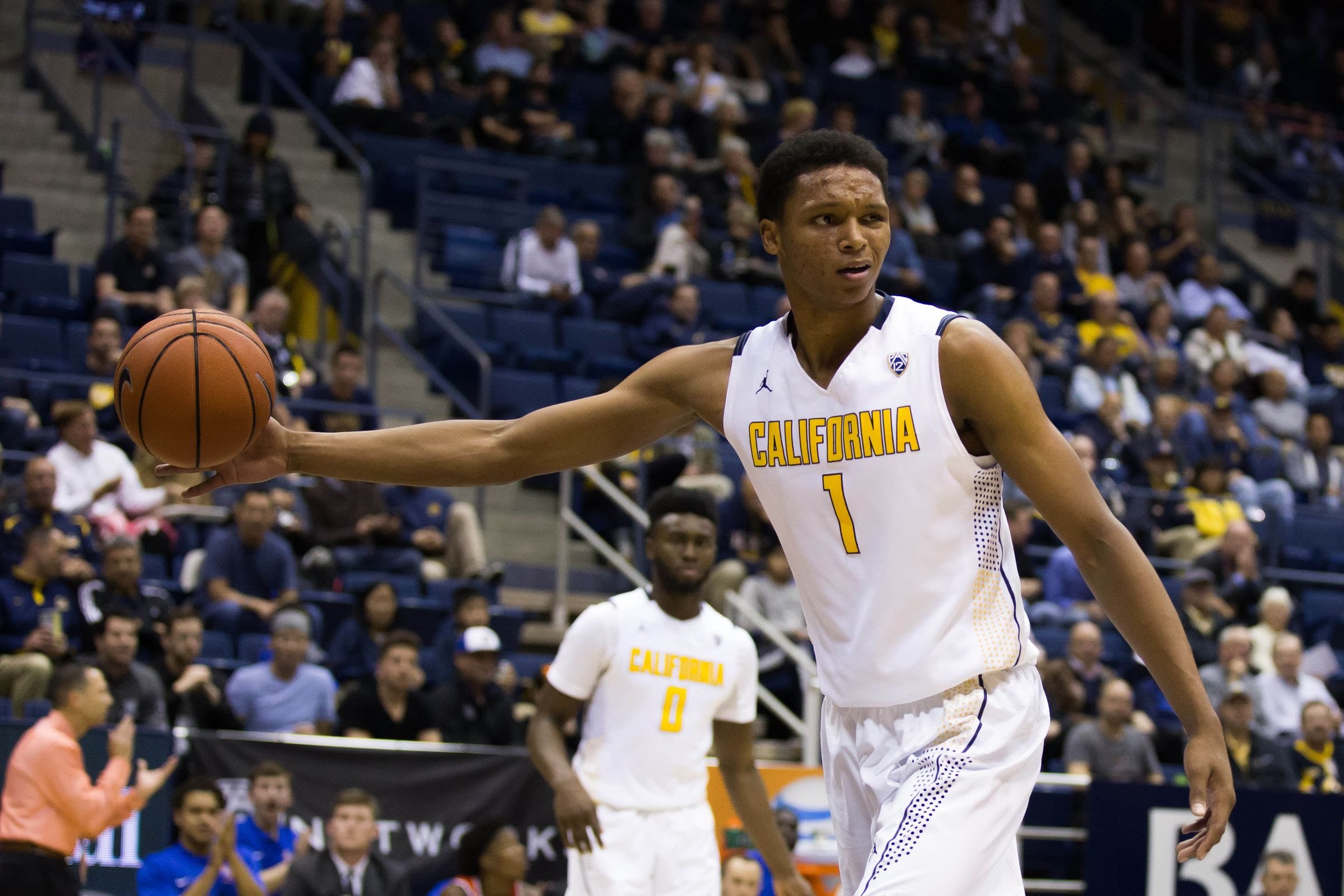 If all else fails for the Lakers, they could still address their center problem by selected Ivan Rabb
If they were to select Rabb, it would be ideal to trade down in the draft for him as he is only projected #9 on Draft Express and #10 on NBADraft.net.
In his first year as a Cal Bear, Rabb flashed All-Star potential as he used his athletic yet slender frame to bully opposing players down in the post. He was able to keep up with fellow wing players in the open court and finish as the trailer. He's a super energetic player, especially when he catches the ball in the post or blocks a shot.
Rabb is a constant threat for defenders due to his constant movement on the court. He moves all over the court - setting screens, moving along the baseline to contest shots, shifting sides on the court to post up, etc. He is everywhere.
However, Rabb's high draft position is based on his raw potential. In addition to his potential at the NBA level, Rabb suffers from a shallow offensive game and undisciplined defensive instincts.
When posting up, Rabb often used his athletic ability and height to bully players down low. His lack of a post game diminishes his potential to more of an athletic big instead of a cornerstone center. Rabb doesn't have a reliable jumper, making him strictly a post player up till this moment.
In the NBA, his post game won't survive as opposing big men will push him out of position. Rabb flaunts a solid 6'10 height with a large 7'1 wingspan, but only weighs 220 pounds. He will be expected to gain more weight and muscle prior to his sophomore year.
Like Giles, Rabb causes a logjam in the middle if he were to play center alongside Randle. But if the Lakers were to take a gamble on Rabb, he would be a decent choice that would address the bigman situation for them.
---