A New Era In Orlando: Breaking Down The Magic's 2017 NBA Draft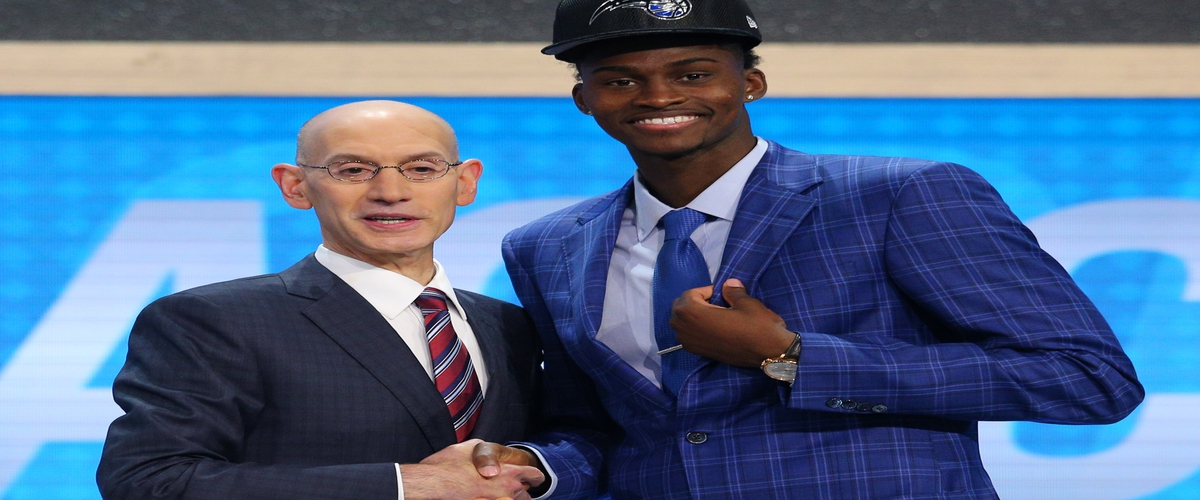 Orlando is a team that could have easily gone either way come draft night.
There is no question that they squandered the potential of first round picks Drew Nicholson, Maurice Harkless, and especially Victor Oladipo and Mario Hezonja. To deny this is delusional.
At the same time, they hit on Elfrid Payton, saw Nikola Vucevic turn into a dominant and versatile true Center, and brought in playoff-experienced veterans DJ Augustin, CJ Watson, Jodie Meeks, Jeff Green, Serge Ibaka and Bismack Biyombo to name a few-and almost landed Paul Millsap.
They also managed to turn Arron Afflalo and the aforementioned Ibaka into young, high upside wings Evan Fournier and Terrence Ross.
Orlando's problem post-Dwight has easily been seeming to have no clear and consistent plan, with constant trade rumors involving every single piece except the one they should actually move -Aaron Gordon.
Needless to say, this was an extremely important draft for the Magic. Let's take a look at how they did.
First of all, let's take a look at the two trades Orlando made on draft night.
Trade #1
Magic receive: OKC's 2020 first round pick (protected Top 20 through 2022) and either the Knicks' or Nets' 2020 second round pick
Sixers receive: the 25th overall pick in the 2017 NBA Draft
Grade: B+. The genius of this trade will come into play later but it was incredibly intelligent for the Magic to trade out of the first round while acquiring a future first when they knew the players they wanted would be available at #33. Drafting Iwundu in the first round would have drawn huge criticism, and acquiring picks in 2020 gives Orlando flexibility going forward.
Trade #2
Orlando receives: Brooklyn's 2019 second round pick
Memphis receives: the 35th overall pick in the 2017 NBA Draft
Grade: B+. As with the other trade, the success of this move depends on Iwundu ending up being the player new Magic GM John Hammond perceives him to be.
If you look at Orlando's roster, Iwundu is really the only player who both fits what they need and has the potential to be an impact player and the ability to contribute right away.
Sure the Magic could have taken a flyer on an international player at #35 but most of the ones left were flawed or didn't have very high upside or two-way potential. Not to mention the incredible backlash that would result from Orlando drafting say Alpha Kaba or Mathias Lessort at 35 -even though either choice would have been a terrific pick.
Now let's take a look at what Orlando did with their two picks.
Sixth overall: Jonathan Isaac, F- I cannot even tell you what a steal this was by the Magic. Isaac is going to have such a huge impact for Orlando in his rookie year alone that it's not even funny.
The freshmen combo forward phenom out of Florida State is an incredibly unique phenom with the handles and offensive game of a three and the potential to dominate down low. He is going to be a matchup nightmare for opposing defenses -especially next to Orlando's bigs.
As long as the Magic are smart enough to take the ball out of AG's hands and make Isaac the focal point of their offense and face of their franchise, he could easily be their best player since T-Mac. He's got that much potential.
33rd overall: Wesley Iwundu, G/F- Iwundu was a bit overlooked in a season that featured multiple talented swingmen and combo forwards but he has every bit as much potential as most of them. The senior swingman out of Houston, TX is sort of a combination of Miami's Josh Richardson and 2016 first round pick Malachi Richardson.
The Magic mentioned his potential to defend multiple positions when they drafted him but the key to Iwundu reaching his potential will be either adapting offensively from playing like a guard to playing like a small forward or becoming a two guard. Right now he's a player with the potential to play both positions but one who does not possess the much more upright, straight forward game of a three yet is a bit too raw to be a true shooting guard. Either way, the
Magic drafted a young swingman who both can contribute right away and has the potential to be a foundational piece longterm. That's great value at #33.
The Magic might have caused their fans to scratch their heads at first at some of their trades but they also added two players fans should be very excited about to a roster full of young talent. All in all, I think this has to qualify as one of Orlando's best draft nights in years.