Banner Night For Buzz City: Breaking Down Charlotte's 2017 NBA Draft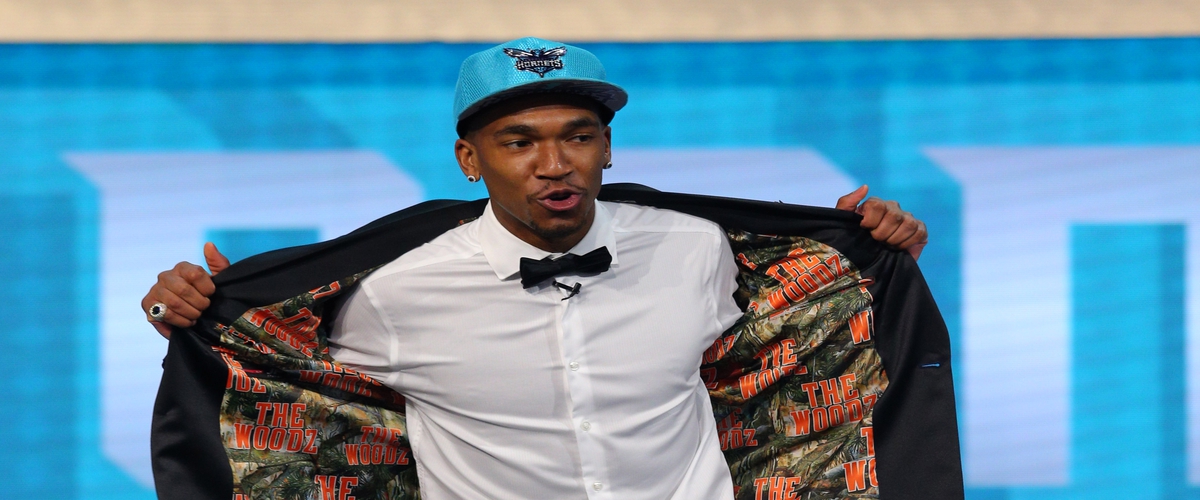 After not making a single pick in the 2016 NBA Draft, the Charlotte Hornets quietly had one of the best drafts of 2017 by far.
First, let's take a look at the trades the Hornets made on and around draft night.
Trade #1
Charlotte receives: Dwight Howard and the 31st overall pick in the draft.
Atlanta receives: Marco Belinelli, Miles Plumlee, and the 41st overall pick.
Grade: A. Charlotte dumped a useless contract in Plumlee, acquired a higher second round pick, and brought in a multiple time All-Star Center who showed last year that he can still dominate at times down low. The only way this move was a risk was financially and possibly chemistry-wise. Atlanta made a pretty terrible trade.
Trade #2
Charlotte receives: The 40th overall pick and cash.
New Orleans receives: The 31st overall pick.
Grade: A. Charlotte got Dwayne Bacon and cash for Frank Jackson.
Now let's take a look at where Charlotte really impressed, with their selections.
11th overall: Malik Monk, G- Getting Monk outside of the top ten was an unbelievable steal. He was by far the best player on last year's Kentucky team, and has maybe the highest upside in the draft as a scorer. He could very well be the next Andrew Toney.
Literally the only problem with Monk is his size, and he more than makes up for that with athleticism and just a knack for beating his man and putting the ball in the hoop.
Monk might never be a terrific defender but he should be a perennial Sixth Man of the Year candidate. This was a straight steal by Charlotte.
40th overall: Dwayne Bacon, G/F- This was the pick that made Charlotte's night so impressive to me. It's one thing to draft a guy like Monk in the late lottery. Getting a lottery talent like Bacon in the mid second round is a whole other level of impressive.
Bacon isn't your typical "6'6"-"6'7" guard who's really only 6'5" and change with shoes on. The Florida State sophomore swingman measured just under 6'5" without shoes and almost 6'7" with them. What's more, the big guard/forward has a 6'10" wingspan in addition to being a powerful 220+ lbs. To put it simply, Bacon is very long and built like a truck- one who is a lot more athletic than his build would suggest. If Dwayne played football, he'd probably be a tight end who gets drafted in the first round due to sheer athleticism alone.
Instead though, Bacon plays basketball and even in this sport he is quite a unique specimen. The only player I could really compare him to is Lance Stephenson or fellow 2017 NBA draftee Edmund Sumner. Both Sumner and Bacon are the kind of "big guard" you don't tend to see a lot of in the NBA these days. His unique physical gifts alone will make Bacon a problem for not just fellow perimeter players but post players as well.
Bacon's two biggest flaws are his defense and his shooting. The fact is though that even though his form will need to be cleaned up a bit, Bacon has such great touch that when the ball goes in it barely even touches the net. He is very capable of being a very reliable shooter from anywhere on the court.
As for defense, Bacon has all of the tools to be a nasty, lockdown defender. He's got crazy long arms, a very physical build, and is a great athlete. He just needs to get more serious about that end of the court.
At the end of the day, even if Bacon never improved this would still be a straight steal of a pick.
Charlotte started off their off-season with a bang, acquiring Dwight Howard for an aging Belinelli, a lower draft pick, and major dead weight in Miles Plumlee. Their draft night was much quieter but even more impressive, snagging a scoring machine of a two guard and an athletic, talented swingman who just oozes potential.
The Hornets not only brought in three players who should make an immediate impact but two potential franchise cornerstones on the perimeter.
That's a hell of a lot for Buzz City to cheer about.