Life After Brook: Breaking Down The Nets' 2017 NBA Draft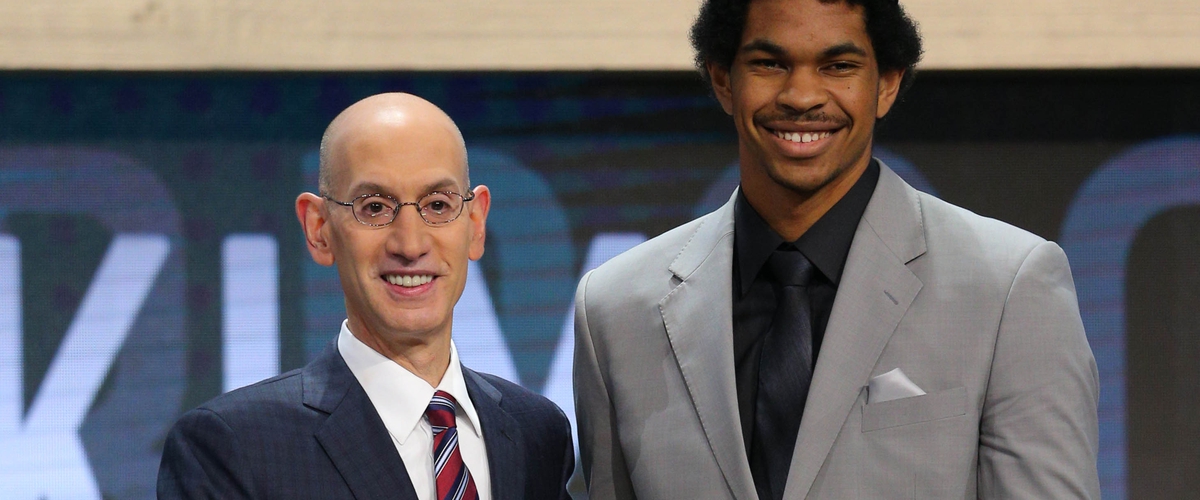 Contrary to the narrative often pushed about the Nets, they are far from depleted.
They've drafted three of the best young perimeter players in the league over the past two years, and have a very strong bench from the one to three.
Brooklyn's problem has always been finding a shot-blocking big to pair with Brook Lopez.
Before we get into the Nets' picks in the 2017 NBA draft, we have to first take a look at the blockbuster trade that sent longtime face of the franchise -minus the Deron Williams era- Brook Lopez to the Lakers in exchange for D'Angelo Russell and Timofey Mozgov.
Brooklyn receives: D'Angelo Russell, Timofey Mozgov
Lakers receive: Brook Lopez, 27th overall pick in the 2017 NBA Draft
Grade: D. The only reason this trade isn't an F is because Brooklyn finally moved on from Lopez.
The Nets realized they needed a more dominant, defensive-minded big in order to win and not a guy who needed the touches Brook did. The fact is Mozgov is now on the books for 15+ million for three seasons, and D'Angelo will tank the team if allowed to be the way he's been all is life.
The absolute worst part of this trade is that Brooklyn seems to think Russell is a franchise player despite all three of their perimeter draft picks being so much better than him it's not even funny.
Just an absolutely terrible trade.
Now let's take a look at the picks.
22nd overall: Jarrett Allen, PF/C- This is exactly the pick you make when you need a potentially dominant big and have a few years to spend developing him. Thomas Bryant would have been the safer pick but I think Brooklyn probably likes Allen's defensive potential a bit more than Bryant's.
I hate to say it but Allen reminds me a lot of Brandan Wright and John Henson. The freshmen big out of Texas is only around 6'10" in shoes but has a 7'5" wingspan and 9'+ standing reach. He's going to have to bulk up majorly but unlike the aforementioned Wright and Henson already has some decent muscle mass on him at 234 compared to their roughly 200 lbs coming out of college. He does however have some of the exact same flaws they did coming into the league.
Allen is basically a tweener right now and needs to decide whether he wants to be a Center or a stretch four. If a Center then he needs to flat out get and play stronger and learn to play straight up and down. If a stretch four then he needs to move faster and improve his offensive game beyond shooting and jump hooks. He's easily physically capable of making either goal a reality. The question is how bad does he want it, and is he willing to put In the work?
This is exactly the kind of gamble Brooklyn should be making. After building a strong core along the perimeter in previous drafts, the Nets moved to add a piece down low who could finally fix the huge void of a shot blocking big they've had for years.
Unfortunately, this was a weak draft for Centers with only five real prospects other than Sixers draft pick Anzejs Pasecniks -who is a huge unknown. Brooklyn picked the guy they felt had the highest upside available at that spot as a big, and that's exactly what a rebuilding team should do rather than force a bad pick at a position with less of a need.
57th overall: Aleksandar Vezenkov, F- Vezenkov is a typical draft and stash who may never play in the NBA but should have a fantastic international career.
The 21 year old Bulgarian forward is merely the latest in a tidal wave of Euro combo forwards that's been sweeping across the continent over the past almost two decades. He's not as athletic or fleet of foot as the elite forwards like Dario Saric, Nemadja Bjelica, Nikola Mirotic, Kostas Papnikolau, etc but Vezenkov is a natural born scorer and dead-eye shooter from anywhere on the court.
No harm in gambling on a talent like him with so little left as far as potential draft picks go.
Brooklyn made a head-scratcher of a trade but redeemed themselves somewhat by finally adding a young big with high upside to their impressive young core.
Time will tell how this all plays out but Nets fans have to admit there's never a dull moment with your team.