New Look Knicks: Breaking Down New York's 2017 NBA Draft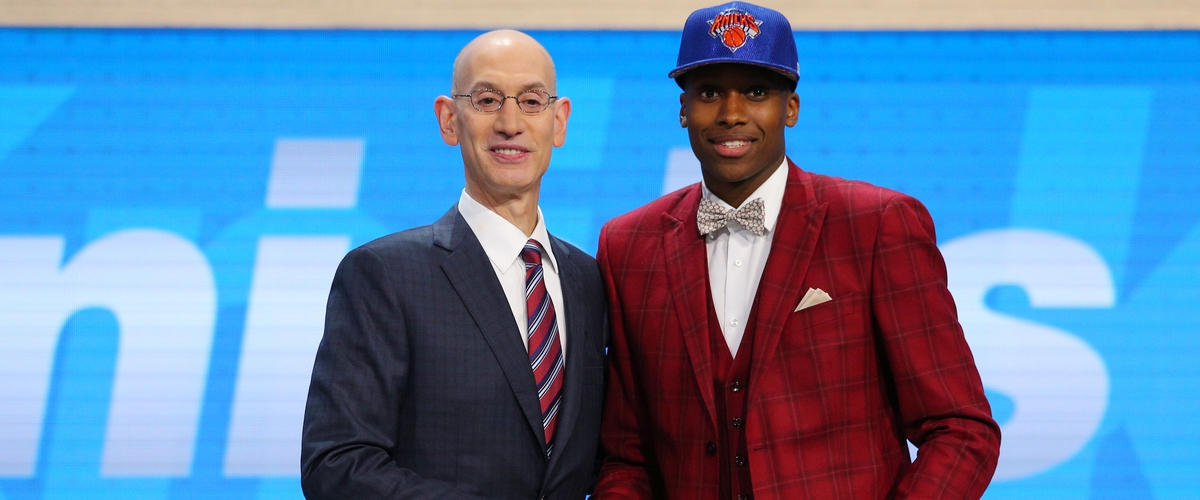 With everybody and their mother expecting Melo to be traded eventually, the Knicks had to start rebuilding around budding superstar Kristaps Porzingis.
Let's take a look at how they did.
Eighth overall: Frank Ntilikina, G- The high upside young Frenchmen could end up being the best point guard out of this draft.
Ntilikina has every bit of the potential that Dennis Smith Jr has and at 6'5" compared to Smith's 6'2". He's lightning quick with or without the ball, has the potential to be a very good shooter and penetrator, and has the physical potential to be a lockdown defender at the one.
He has to develop quite a bit but Ntilikina's coming from a league with no tolerance for stupid, selfish, and lazy play should give him a leg up. This was a fantastic pick.
44th overall: Damyean Dotson, G/F- This was a straight steal. If not for a sexual assault charge at Oregon, Dotson would have been a potential lottery pick.
He is lightning quick with the ball in his hands, able to split and penetrate any defense, and has a knack for scoring. Time will tell if he ever becomes any kind of defender but Dotson will absolutely be a star for New York.
58th overall: Ognjen Jaramaz, PG- This pick definitely shocked me.
Jaramaz is a pure draft and stash who has to improve in every facet of the game but there is no doubt he's an NBA player. The young Serbian has great size and athleticism for a point guard, an NBA style game, and has shown some ankle-breaking moves at times.
This was another terrific pick on a draft night where New York made nothing but them. Don't be surprised to see this kid in the NBA someday.
On a night where they desperately needed to make good picks and add solid young talent to their severely lacking roster, the Knicks did just that. They made three fantastic picks and added three young players with major upside, giving their beleaguered fans something to cheer about.