Sidney Crosby is still the King of the Hill
Connor McDavid is good. I mean really good. He's accomplished everything a player of his age could possibly accomplish in his very short career. One could even say that if he didn't get injured in his rookie year his numbers would be borderline historic. The only thing he hasn't accomplished yet is a trip to the Stanley Cup Final. He nearly single handily brought back Edmonton from their abysmal run of a decade of finishing in the basement of the league. They've had multiple number one overall picks in the NHL Entry Draft and haven't figured it out until Connor "McSavior" came along and saved the Edmonton Oilers.
Hockey analysts and pundits around (mostly in Canada) have anointed Connor as the best player in the league. Sidney Crosby who never says anything to the media... had something to say about it these past two years. He responded to Connor's phenomenal rookie year followed by an impressive World Cup of Hockey performance with a World Cup of Hockey title as Canada's captain, best player, and anchor on the best line of the tournament. Oh and then he won his second Stanley Cup and his first Conn Smythe.
Connor McDavid with a full season on his mind decided to amp things up a bit winning the Leagues Scoring title and MVP by a landslide. Sidney Crosby responded by putting in his best defensive season of his career while leading the league in goal scoring. McDavid brought his team into the post season for the first time in a decade and had an impressive first round victory until losing to the Ducks in the second round. Crosby however led his team to a second Stanley Cup in as many years and earned his second playoff MVP in as many years.
Connor McDavid may have put the league on notice and make no mistake the future is extremely bright in Edmonton and he will win a Stanley Cup in the next 5 years make no mistake. But as of right now to me Sidney Crosby is still on top of the mountain until someone knocks him and the Penguins off it.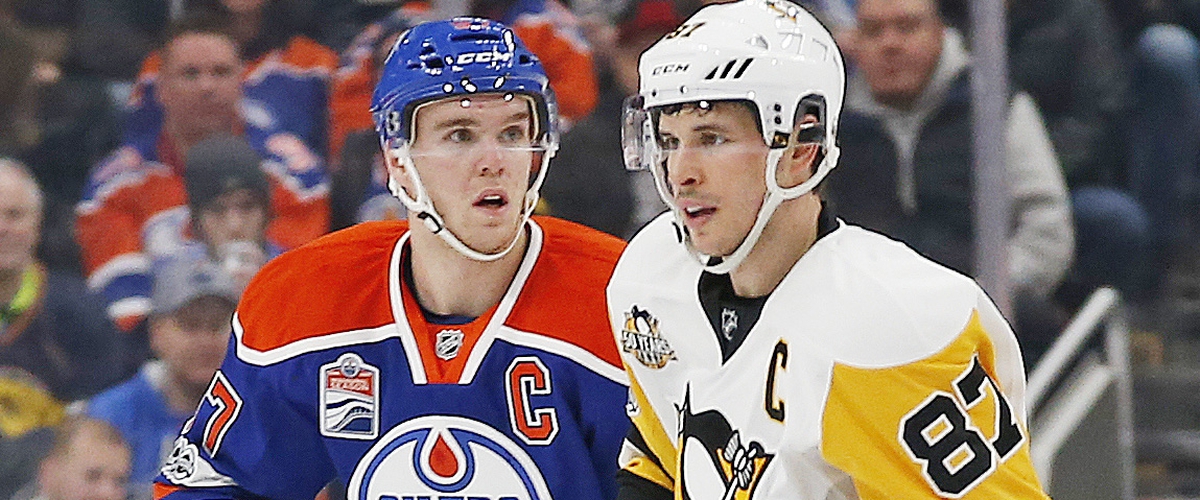 ---