NBA Western Conference Preview: Huge Gains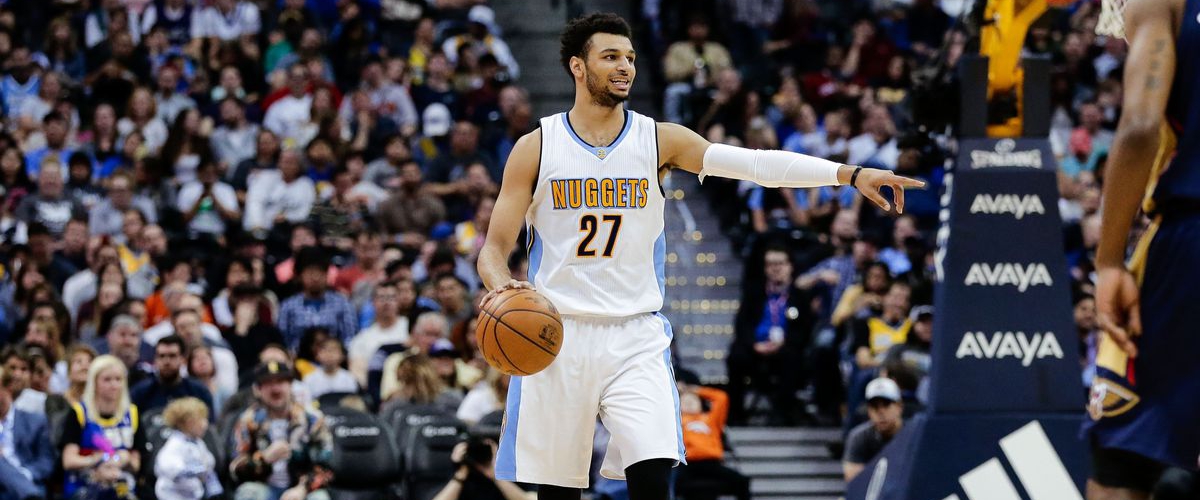 Preview:
The storylines and trigger pulls took a little longer to marinate this year, but the NBA offseason once again has left us chomping at the bit for this 2017-2018 season to begin. I don't know if it is just me, but the NBA offseason increasingly seems to have serious reality TV potential. To mention a few things…breakups, bromances, "I want out of this city" hissy fits, twitter feuds, and parents who exploit their children to manufacture retail brands. Has the league changed or does the media blows it all up? All that aside…the competition, the storylines, the rivalries, and the overall brand of basketball (especially in the western conference) are all going to increase dramatically this year and all due to this ridiculous offseason.
We're going to focus on the West…in order of where I project them to finish in the Western Conference
1. Golden State Warriors
Still in control. After they got nervous for all of 2 seconds that he was leaving, they resigned veteran Andre Iguodala and resumed playing golf with web.com professionals and throwing hate on twitter via alternate accounts. Expect them to be the #1 seed in the West again pending any serious injuries.
2. San Antonio Spurs
Not phased. Despite the addition of multiple major players to opposing contending teams, the Spurs will retain their place in the #2 slot in the conference for a 3rd straight season. You do worry about the age and declining explosiveness of players like Pau Gasol, LaMarcus Aldridge, and Manu Ginobli. However, with adding an offensive option like Rudy Gay alongside Kawahi Leonard as well as getting another year of experience under the belts of their sneaky talented young core, Pop is not going to mess around this year.
3. Oklahoma City Thunder
Where to start…so their potential starting lineup is Russel Westbrook, Paul George, Andre Roberson, Carmelo Anthony, and Stephen Adams…damn. Two All-Stars coming West, it's like the goddam Oregon trail out here. I remember being so pumped up with emotion when OKC and GSW faced off last year. I am pretty sure the entire world (other than San Fran and GSW family members) was rooting for Russel Westbrook and the Thunder to enact revenge upon Kevin Durant and his new "bros". Russ had a few good "yo face" moments, but the Thunder as a whole seemed to always fall short due to lack of firepower. The emotion in the rivalry is going to be there again this season, but OKC has a few new toys. Don't get me wrong, it may take some time for these guys to jive, but this team has potential to win 55 or more games.
I think they key here is going to be Carmelo Anthony. Being a Denver native and Nuggets fan, I have respect for Melo. We saw a young cornrow version of himself put this city on the map and we thank him for those days he brought to the city, however, he has a lot to prove this season. Melo hasn't seen competitive NBA floortime in a while now. While shooting jump shots in a blowout game during a tanked season gets the bills paid, it doesn't compare to the brand of hoops that is going to be played in the Western Conference this year. Notice not only the ridiculously fast offensive pace, but also the increasing attention to detail when it comes to defense among top teams in the conference. Melo will need to put in a little work, but he will become a legitimate two-way player and play an important leadership role on this team.
4. Houston Rockets
Even though this is how James Harden accumulated 67.8% of his points last year, the refs claim to be paying closer attention to pump faking and leaning in to draw fouls on 3 pointers this season. Chris Paul adds an entire new dimension and with the trend of teams winning by playing small ball, I have no problem with Houston's depth.
5. Minnesota Timberwolves
So even more guys transferred from East to West, great. Gaining an all-star in Jimmy Butler and a solid veteran point guard in Jeff Teague are going to be huge for this team in terms of closing out games, period. Minnesota has been acquiring assets for years now and this may finally be the year we see things really come together. I see Karl Anthony Towns as one of the most valuable guys in this league. His shooting, passing, and ball handling has improved every year and this dude is a grinder who brings a serious physical presence night in and night out. Most importantly, his leadership abilities are now surrounded by guys who want to be led and who have led before. They have role players, they have coaching, I like this team this season.
6. Denver Nuggets
There is a hype train in Denver and this team got on it this offseason. This is obviously the team I am most excited about. To keep it consistent, yeah the Nuggets got a former Eastern Conference All Star to venture westward, Paul Millsap. Not only are they loaded at nearly every position, but the team has really connected personally and developed relationships this offseason. They have a common goal and know they are working together towards it. Solid coaching and leadership from Mike Malone as well as another year of experience for the young talent (Harris, Murray, Jokic, Mudiay, Beasley, Hernangomez) catapults this team. Throw in possibly one of the best front court duos in the NBA (Millsap/Jokic), veteran leaders like Wilson Chandler and Kenneth Faried (kinda), and above average role players like Will Barton, Mason Plumlee, and Trey Lyles and I think you have yourself a team who can be 6th in the Western Conference.
A couple concerns...there is talent galore on this roster, maybe even too much to where guys that should be getting playing time will not be (especially at Power Forward)…I could see it causing moments of tension between coaches and players. They also need Jamal Murray to solidify himself as their franchise point guard. The position has been in flux for too long now, but after seeing serious flashes of an upper level all star last season, I am confident Jamal Murray will realize his role and step into it.
7-15.
I could bore you with analysis of the remainder of the Western Conference teams, but let do a summary version instead (trying to retain readers start to finish). Bottom line, the rest of the west has ridiculous talent! Next tier teams like Portland, LA Clippers, Memphis, and New Orleans, have arguably more bonified superstar talent than teams like the Nugggets. It is going to be a battle for positioning amongst the lower seeded playoff teams all year. Even the teams with lower "realistic" expectations have all sorts of reasons to be fired up. Lonzo vs DeAaron Fox debuts and rematches. Exciting rookie Josh Jackson is joining Devon Booker on a very young and high scoring Suns team. It will even be interesting to see which young players step up in Utah after Gordon Hayward's exit.
Final take- Western Conference hoops will be some of the most entertaining and talent rich basketball played in a long time. Do your best to catch as much of the action as possible.
---