Gabi Harrington Bio/Career Accomplishments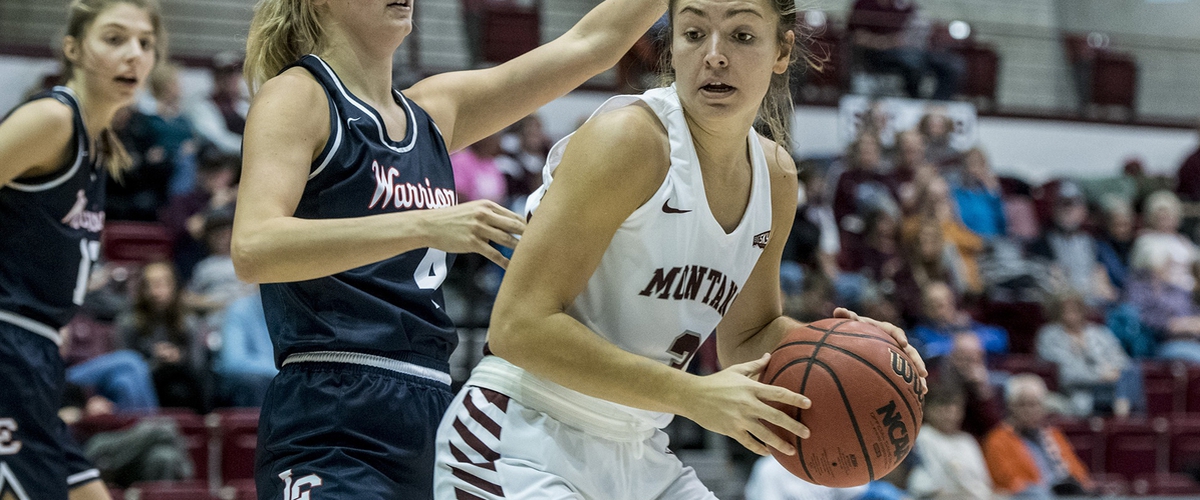 - A journalism major at the University of Montana.
- A 5'9" redshirt junior guard with some bulk to play the paint.
- A native of Boise, Idaho.
- A 2016 graduate of Bishop Kelly High School, where she was a two-sport star. In addition to basketball, Gabi was a star shortstop on the softball team.
- As a freshman, made a pair of three-pointers during a 69-45 loss at Portland State on Feb. 18, 2017.
- Is averaging 5.6 rebounds per game over the course of the last two seasons - Very impressive for a perimeter player.
- Is a 30.3 percent three-point shooter thus far in the 2019-20 season and is averaging 8.0 points per game.
- When asked what she would buy if someone randomly gave her $1,000, Harrington said, "The nicest steak in the world along with the best cheesecake." And hopefully with that special "someone", I might add;)
- Scored 14 points and grabbed six rebounds off the bench in UM's 69-60 win last week over Idaho.