Gabi Harrington Picks Idaho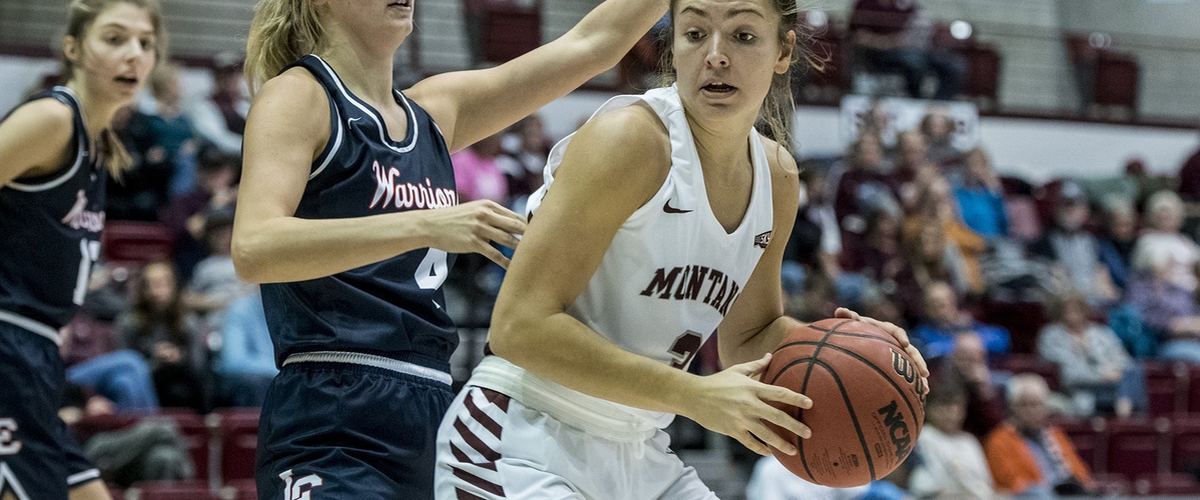 Well, here is something that happened faster than the spread of the coronavirus, if it is any sort of consolation to speak of.
Just two days after it was reported that University of Montana 5'9" guard Gabi Harrington had entered the transfer portal, Harrington made her intentions known on twitter yesterday that she would be spending her final year of eligibility at the University of Idaho.
Just hours before Gabi's official announcement, I had composed my own tweet suggesting the she come to the Midwest. That said tweet apparently had captured the attention of Western Illinois head coach J.D. Gravina. A fixture in the Summit League, WIU has a solid young roster but are set to graduate star guard Olivia Kaufmann.
She would have been an intriguing fit here in this region of the country, but it was all for naught. Her decision was official even before yours truly's tweet was submitted.
Harrington's collegiate career rebounding per-minute rate is actually greater than that of Sabrina Ionescu. While Gabi is two inches shorter than Ionescu, as a big guard she is cut from similar cloth.
As previously documented in her profile post that I had written here in early February, Harrington scored 14 points and grabbed six rebounds off the bench during a 69-60 win on Feb. 8 over what is now her new team. She is a 31.8 percent three-point shooter the last two seasons in an average of 25 minutes per game. Gabi scored 11 points and connected on her only three-point attempt in a loss at Montana State on Feb. 22.
With her move to Idaho, it is clear that she had been willing to sacrifice playing time joining a team that won 22 games this past season. Time will tell how the move will work out for her.
Obviously I hope it goes well, but as I would say to any fellow American citizen during these current conditions - Stay healthy, Gabi.