HurricaneDij's Top Schools to Visit in Northwest Indiana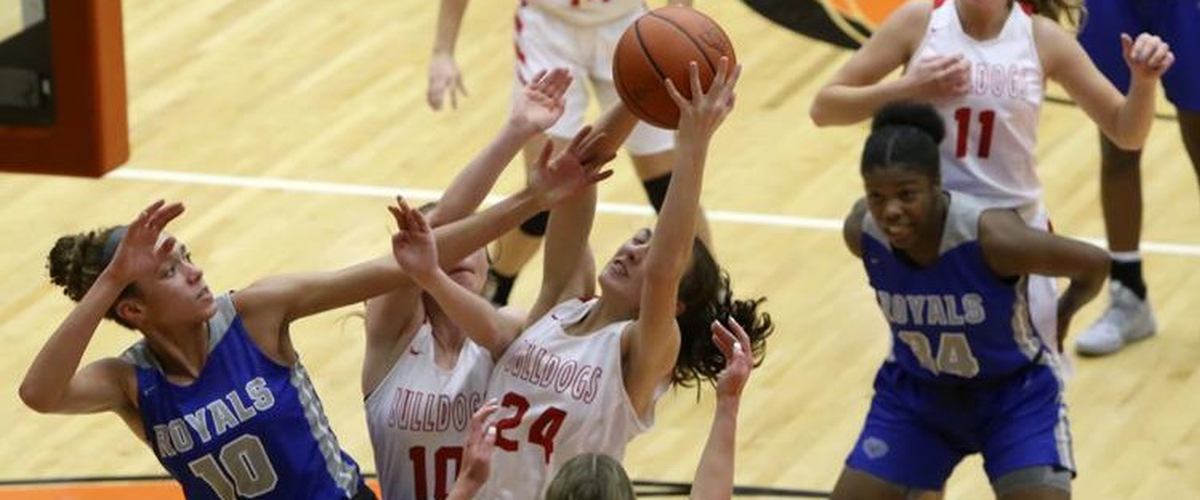 It became official last Thursday with the IHSAA's cancellation of the remainder of the boys basketball state tournament: Our coronavirus pandemic will permanently prevent my attending of a 50th basketball game of the season. Regionals were originally scheduled to tip off on Saturday, March 14, and I had previously planned to make my first-ever trip to South Bend Washington High School for my historic game #50.
All that said, the effect on yours truly only pales in comparison to that of several others here in the NWI region. Sports publicist Jim Peters of the Michigan City News-Dispatch went to his twitter followers for suggestions on potential articles in the wake of the suspension of the sports industry in general.
In his own words:
But while some are struggling to occupy print space, I am creating my own out of boredom. Therefore, with this here post, I am taking on the idea of nwitimes columnist James Boyd by listing my favorite high school gyms in the region. The primary difference here, is that my list consists of gyms that stand further away from the Illinois border than does his.
With that, my top gyms to visit in Northwest Indiana (in no order):
- Chesterton: My current hometown, so I figured I'd get this one out of the way first. This gym remains as state of the art as they come in the region, even nearly twenty years after its inception. After winning their first sectional title in over 30 years in 2019, guard Travis Grayson is expected to lead the boys basketball program in the years ahead. And you have to believe he will be plenty motivated, after the team's flame-out in the sectional-title game here in 2020.
- Michigan City: The tenth-largest gym in the country, known as The Wolves Den. Portage graduate Jake Parker is the current JV boys head coach. As a 13-year-old boy, I was in attendance at this very building when Parker scored 46 points in the 2001 sectional-title game, a come-from-behind 81-73 overtime victory over South Bend Washington. Parker currently works for first-year Michigan City varsity coach Tom Wells, who also happened to be Jake's head coach at Portage.
- LaPorte: This gym frequently hosts regionals and semi-state for girls basketball. Earlier this month, I had taken some heat on twitter for suggesting that nwitimes Coach of the Year and South Central's own Wes Bucher should consider taking the same opening here at LP. Granted and being a couple years younger than myself, Wes has his own state of mind and rightfully so, but this is home of of what is likely the most passionate fans in the DAC. Just a great atmosphere for sports. If I had the credentials to be the head girls basketball coach at LaPorte, I would definitely leave my alma mater to do so. Though admittedly, for me, that probably is not saying a whole lot given that I had grown up in Hobart.
- Knox: Probably the most unique gym I have visited to this point. This is a mini-fieldhouse gym attached to the middle school. Their girls basketball program has never won a regional title, and will be in prime position to do so in 2021 as they are set to bring back virtually their entire roster from a team that lost just two games in 2019-20. Among the names coming back include Felicity Olejnizcak, Remi Jordan, Riley Messer, and Megan Bolen.
- LaCrosse: A Hoosiers style gym. The smallest school in the region in terms of enrollment, it don't get more 50's than this. You're going here for the passionate fans and the atmosphere, and to pop a shot at halftime. The likes of Justene Charlesworth, Claire Garwood, and Morgan Wozniak have either graduated or are on the way out, but plucky guard Hailey O'Brien is a nice-looking young player and someone to watch in the next two years. Long-time head girls basketball coach Brian McMahan is currently the principal here.
- Highland: A domed gym with a more-homestyle feel to it than, say Munster, for instance. Not to mention it also stands just blocks away from one of my favorite bike trails. In my initial appearance here, tomboy guard Morgan Rinkema (who is tall;) nailed a three during her team's first possession, only to be held scoreless for the remainder of a 40-34 loss to Andrean. Having seen the current team in my trip to Hammond Gavit last fall, sophomore guard Audrey Vanderhoek stood out with her game-management skills. And with heavy playing time even as an underclassman, she has earned the trust of coach Chris Tomsci, who may be a difficult guy to please due to that he was not given the greatest reputation during his brief tenure at my alma mater of Hobart.
- Kankakee Valley: Made the trip here in early December after a sudden change of plans due to an issue that I may choose to revisit at a later date. The Kougars squared off against Lowell that evening. A convenient drive down state road 49 from where I live. They may as well rename this "Jasper County High School", for this is the place to be for an athletic event in that county. Plenty of seating to be had in the upper levels, and also comfortable. Against Lowell, freshman Lilly Toppen made three three-pointers in the first quarter on her way to a 19-point night in victory.
And on a random side note, Crown Point junior and small forward Allie Govert (pictured above vs. HSE) had her best game of the season at the Wolves Den, a 77-48 win over City on Jan. 10. Govert recorded eight points and three rebounds while connecting on her only three-point attempt in the game. Nice job, Allie. This game was significant because her true impact rarely shows itself in the box score, mostly due to the fact that the Lady Bulldogs have been the unquestioned best team in the region during the course of the last two seasons, compiling a 54-2 record over that span. Standing at 5'9", Govert plays with a competitive edge while on the court. It is intriguing to think that she could be an all-conference star if she played in the PCC, for instance. But, as it stands, it is safe to assume that Crown Point is thrilled to have had her within their program and with one more year of eligibility.
Stay safe and healthy my fellow Hoosiers!