Kylie Fehrman Basketball Profile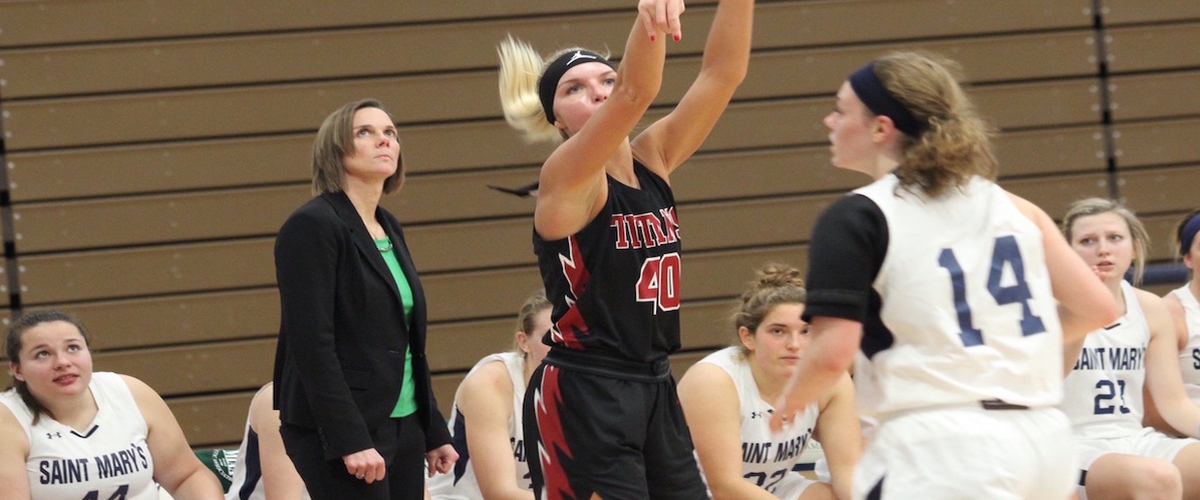 - A 5'10" shooting guard at the Indiana University at South Bend.
- Scored 13 points including a pair of threes during a 68-60 win over St. Ambrose on Dec. 4, 2019.
- Made two more threes in a win at Trinity Christian College a little more than a week earlier.
- Scored 22 points on three-of-four shooting from beyond the arc during a 74-69 loss to Judson University on Dec. 15, 2018.
- Scored 27 points, including 22 in the first half, in a win at St. Mary's two days later, connecting on eight-for-nine from distance combined for the two-game stretch in three days.
- Played her prep ball at Lake Central High School in St. John, Indiana.
- Shot 35 percent from three-point range during her senior season for the Indians in 2016-17 with averages of 13.3 points and 4.1 rebounds per game.
- Scored 14 points and grabbed seven rebounds in a 69-38 win over current Louisville star Dana Evans and Gary West Side on Jan. 11, 2017.
- Made four three-pointers en route to 16 points in a win over Crown Point on Dec. 16, 2016.
- Scored 24 points in a 66-59 win over Chesterton on Nov. 25, 2016.
- Scored 20 points in the sectional title game loss to Evans and West Side on Feb. 3, 2017.