Northridge's Litwiller Becoming A Three-Point Specialist For EIU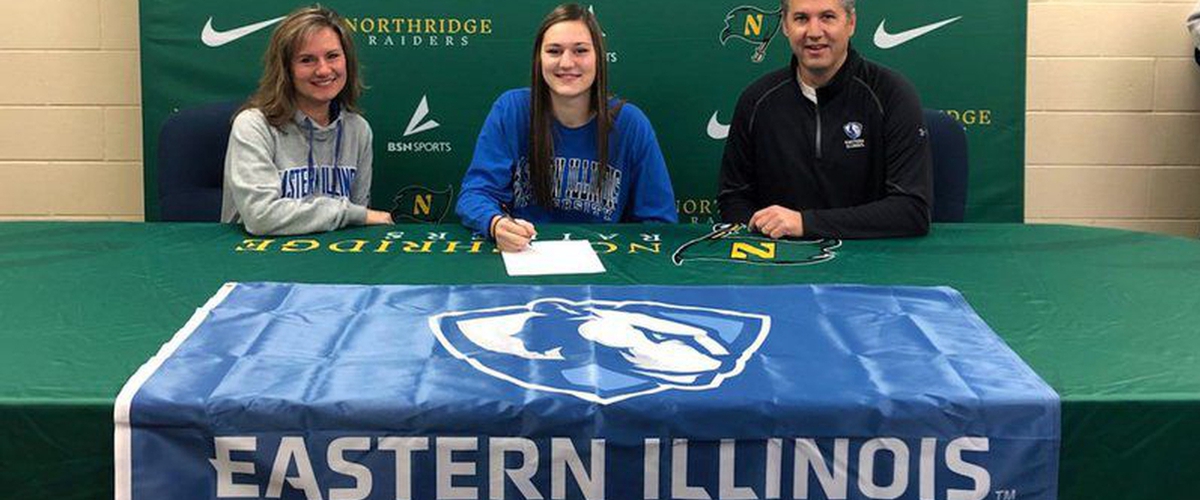 On Jan. 9, Eastern Illinois forward Morgan Litwiller scored a season-high 16 points during a win at Eastern Kentucky. Only one minor flaw: She had missed both her free throw attempts in the game. That was her big strength last season as a senior for the Northridge Lady Raiders, when Litwiller shot 88 percent from the free-throw line with 178 attempts.
She would bounce back from the charity stripe one week later against Jacksonville State, going three-of-four while recording six points and five rebounds in the 55-52 EIU win.
As an underclassman, Morgan has taken to her role as a stretch forward. 51 of her 89 field goal attempts this season have been from three-point range, connecting on 32 percent of her attempts from beyond the arc, including a sizzling 48 percent in the last six games. Litwiller's performance of late has earned her a starting role the last two games, and frankly - She probably will not ever give it back.
And even through her success both on and off the court, this stud (and yes, Morgan is a stud in the purest form) remains true to her roots here in Northern Indiana...
This girl is going to be good, and she is still only a freshman. Litwiller is currently shooting 65 percent from the foul line here in 2019-20 (15-of-23).
*FYI My cat's name is also Morgan, making it that much easier for yours truly to tabs on her;)
Stay tuned for my updated team report on Eastern Illinois women's basketball coming in March.