Northwest Indiana Prep Hoops Spotlight (November 2020)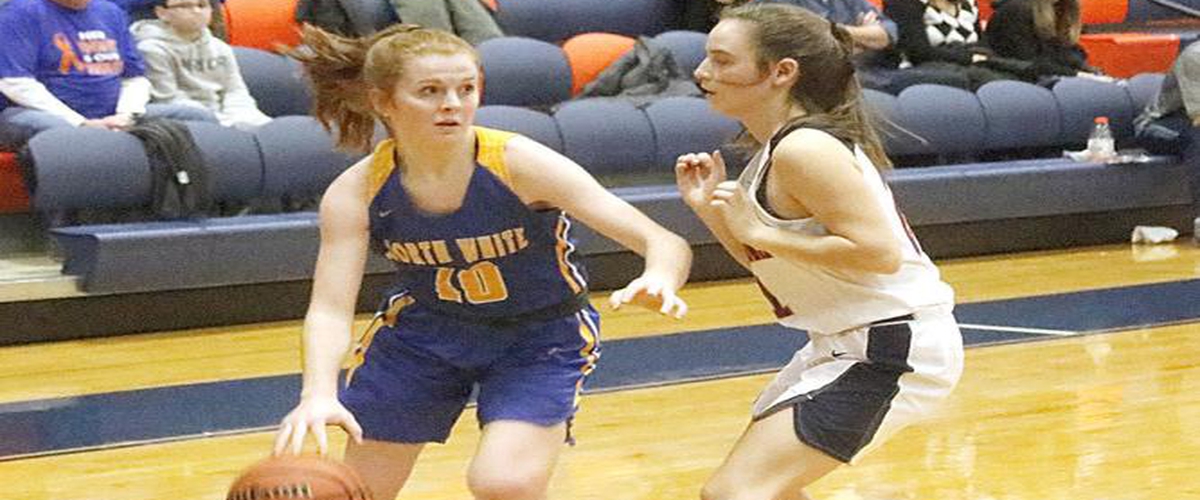 *This post was originally planned for January but moved up here to mid-November out of fear that the IHSAA will inevitably suspend winter sports due to COVID.
- Hanover Central senior Nevaeh Govert scored 17 points in their season-opening 38-26 victory at Hammond Morton on Nov. 4. The 5'4" speed demon would be a shoe-in for the All-GSSC (Greater South Shore Conference) first team if there was such an honor. It was a pleasure to be able to converse with you last season, Nevaeh.
- After Twin Lakes star point guard Addison Ward had undergone a minor knee procedure just prior to the season, her fellow sophomore classmate and forward Emma Need picked up the slack. Need collected 20 points and eight rebounds in the team's season-opener against West Lafayette.
- Kouts softball phenom Desiree Hall, also a small forward on the basketball team, is averaging 4.3 rebounds through three early games while connecting on three-of-four from the free throw line. Now a sophomore, Hall has yet to make her softball debut for her school due to the IHSAA's cancellation of the 2020 spring sports season. Hopefully come next spring I will be able to catch you in action with your primary sport, Des.
- South Bend Adams guard Marissa Shelton made four three-pointers en route to 16 points last January 22nd against now-defunct Elkhart Memorial. To Marissa, I previously had desires to operate outside my region bounds by conducting a quick Q&A with yourself (given your approval). That was always going to be a long shot given the current state of the pandemic. I do not wish to risk your health or that of anyone else's to do so. Maybe next year. From the clips I have seen, it is clear that you can fill it up.
- South Bend St. Joseph senior Sarah Hiestand averaged 8.3 points per game last season as a junior, including 12 points on a pair of threes during a win over South Bend Riley on Dec. 10, 2019. Sarah is the daughter of two-time Bears offensive line coach Harry Hiestand.
In other news, I am still holding out hope that I'll be able to attend the Winamac/North White game next Thursday in Monon. The game will feature North White sophomore phenom Abigale Spry (shown in photo above). Among the guard's noteworthy performances in her young career are as follows:
- Scored 13 points on three-of-four shooting from three-point range against Hoosier North power North Judson last December.
- Scored 20 points in a 52-36 win at North Newton on Jan. 24 connecting on 12-of-16 from the charity stripe and two-of-three from beyond the arc.
- While Spry had struggled from the field in her team's season debut last Saturday, a 55-24 win at North Miami, she made all four of her free throw attempts and her one made field goal was a three-pointer, recording seven points and three rebounds in the win.
Keep the faith, Indiana! I know the majority of Indiana did not vote for him, but Joe Biden will get us out of this COVID mess. Let's show some confidence.
---