HurricaneDij's 2019-2020 Basketball Schedule (Plus Seven Players to Watch)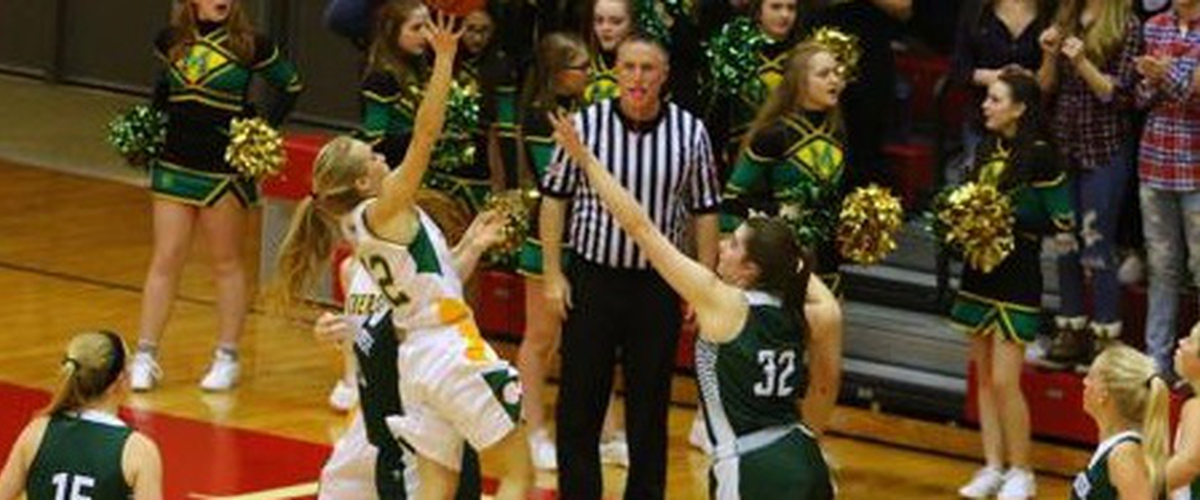 Before I begin, I would like to note that this is going to be my last HS sports-related post for awhile. After having attended 80 games the last two seasons and getting a little older for this particular scene, I am going to make a conscious effort to cut back this upcoming season. It has been a beautiful ride. Not that it is over by any means, but I'm at a point where I am looking to adapt to my age, and hopefully, in turn, career advancement.
The Schedule (subject to change):
Griffith @ Hobart, Nov. 12
Penn @ Lake Central, Nov. 16
Morgan Township @ Argos, Nov. 28
Kouts @ Wheeler, Dec. 5
Kankakee Valley @ Chesterton, Dec. 16
Merrillville @ Westville, Dec. 20
St. Francis (Ill.) @ Calumet College of St. Joseph, Jan. 4, 2020
Chesterton @ Merrillville (boys), Jan. 4
LaCrosse @ Kouts, Jan. 7
LaCrosse @ Lake Station, Jan. 21
Judson University @ IU-South Bend, Feb. 8
Players to Watch:
- Sara Zabrecky, SG, Lake Central (Sr.) - While her 35 percent three-point shooting was slightly down from her sophomore year, both Sara and the Indians had gotten better as last season had progressed as she had started to become more of a complete player and not just a shooter. After graduating six players in 2018, L.C. rolled off four straight wins to close the regular season after a 5-13 start. And even though they would suffer a tough loss to East Chicago in their sectional opener, the hope is there that they could return to the program's usual prominence next season. Zabrecky averaged 12.5 points and 3.6 rebounds overall and has received a scholarship offer from Purdue-Fort Wayne.
- Claire Garwood, PF, LaCrosse (Sr.) - If there is a prototypical "stretch four" in the NWI girls basketball scene: That would be Garwood, and LaCrosse is very lucky to have her. Some was made last season about her lack of ability to draw contact and get to the foul line, especially for a husky player. That said, as long as she is remaining productive and effective, I say it's much ado about nothing. Garwood is a good rebounder - She grabbed 10 boards in a previously-mentioned win against Hobart last November, and had shot 32 percent from three through LaCrosse's initially recorded nine games of the season.
- Grace Hollopeter, G, North Newton (So.) - A multi-sport athlete and the younger of the two Hollopeters on NN's roster, Grace was the best shooter in a significant freshman class for the 11-win Spartans. She scored 10 points and five rebounds on three three-point makes in a win over West Central in January. Also went two-of-three from beyond the arc against PCC power Hebron. Someone to watch for the future.
- Morgan Dunlap, SG, Argos (Sr.) - Another multi-sport athlete, she's beautiful, and the undisputed go-to girl for the Dragons. Dunlap scored 17 points on three-of-four from the three-point line in a 41-33 win over Rochester on Dec. 6, 2018.
- Nicole "Coco" Albers, G, Westville (Sr.) - One of the kindest personalities you'll meet in these parts of the region, and one that becomes rather scrappy as soon as she hits the court. Averaged 7.7 points per game on 31 percent three-point shooting as a junior. She went for 21 points against Argos on 1/26/19, and grabbed six crucial offensive rebounds (eight total) in a 40-38 win at Boone Grove on 12/11/18.
And from the boys' sides of things...
- Travis Grayson, PG, Chesterton (So.) - The Chris Paul of NWI point guards, Grayson had even listed Paul as his favorite player. The return of Tyler Nelson from an ankle injury for sectionals had taken enormous backcourt pressure off of Grayson, and it had allowed for him to play more within himself, and Chesterton won its first sectional title since 1987 (the year before I was born). Both players will be key in winning another sectional next season, likely to be played at rival Valpo. We owe them some payback after they had won it on our floor in 2018;).
- Daijon Reddix, SG, Michigan City (Sr.) - After leading the Wolves is scoring for their sectional game-loss to Chesterton, Reddix has a reputation for being a good shooter at 6'0", and will be key in the leadership under new head coach Tom Wells, who is on his third stop in the last two decades. Wells led Portage to its last sectional title back in 2001, where Jake Parker scored 46 points in an 81-73 overtime upset thriller over South Bend Washington. I was in attendance for that one, and the 55-year-old Wells will now be tasked with leading M.C. to its first-ever sectional title.