If the Cubs Are Serious About Change - Here's a Good Place To Start...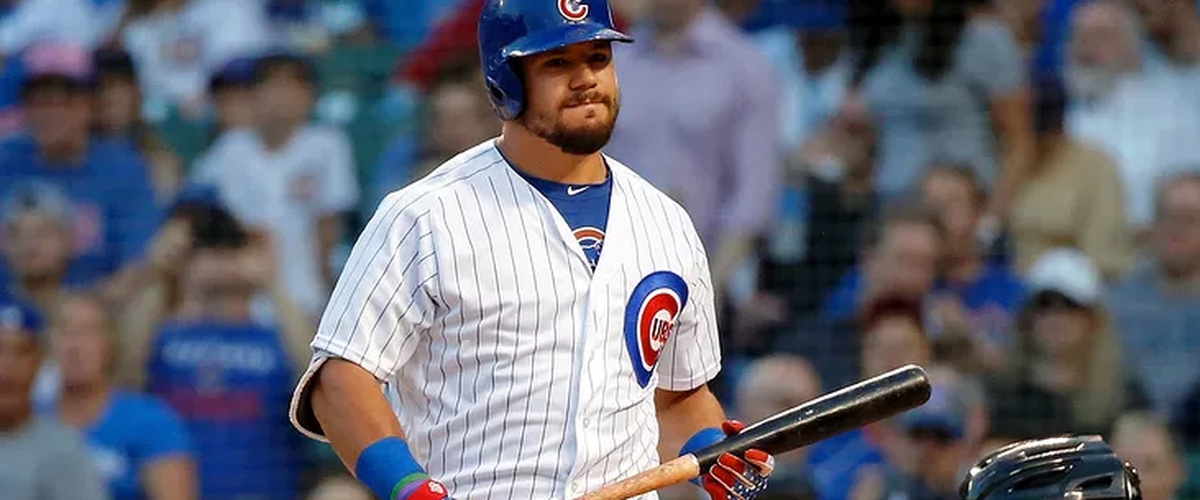 First, let's start out with Kyle Schwarber. Regardless of whether or not Cubs fans want to admit this, but Schwarber's all-or-nothing approach and mediocre fielding always and constantly has the potential to take the wind out of a team's sails.
We've seen what could potentially happen when a given team has become all too reliant on the home run ball. The Cubs need to be able to produce offense in other ways. Take this year's Minnesota Twins as an example. They won 101 regular season games by leading the league in home runs, only to be out in three quick playoff games.
The Cubs need to find a true centerfielder on on-base guy.
One name to look at in the out-of-town trade market is Delino DeShields Jr. in 2018, DeShields produced a WAR number of 1.2 in spite of slugging all of .281 that season. What does that tell you? That his game revolves around speed and defense, and perhaps even more importantly for the Cubs, an ability to work counts and draw walks.
When you consider name value, the difference in 2019 WAR between Schwarber and DeShields (2.3 vs. 1.3) is not all that drastic, especially when you consider that much of Schwarber's productivity in that regard came during the final two weeks of the season when the Cubs were either fading or eliminated from playoff contention.
DeShields, unfortunately, is more famous for what his dad had accomplished during the 90's than he is for his own accomplishments with the Rangers.
Going back to the discussion of Schwarber, he managed to bat .444 during the course of the final 13 games of the season with three home runs and a slugging percentage of .822, raising his overall batting average from .231 to .250 in the process. The Cubs went 4-9 in those games. In other words, when the team is going good, Schwarber is a batting average sinkhole, and when the team is going bad, he is in large part padding his stats.
As Cub fans, we tend to get enamored with good looks and chick magnets. The player from the previous regime that best fit this description was Ryan Theriot, and he was a complete toolbox with no talent.
Unlike Theriot, Schwarber at least has one defined skill - Power. Anyone who can hit 38 home runs in a given season, as Schwarber did in 2019, should and will fetch a significant haul in a trade, maybe a starting pitching prospect or two (BINGO!). Had the Cubs had more pitching depth in their farm system, chances are we would not have had to overpay for the likes of Yu Darvish and Tyler Chatwood to begin with.
I will say, however, that if Nick Castellanos is not back with the team that I might just boycott games at Wrigley in 2020. Castellanos has done everything one could have possibly asked of him during the final two months. He had been re-energized by the trade and by all accounts is deserving of a new deal. As our team's most consistent hitter during that stretch, the Cubs need to do everything in their power to ensure a new deal for Castellanos is plausible, even if it means trading away popular veterans with Schwarber being one example.
Obviously I like Jason Heyward much better in right, so if Schwarber is moved, Castellanos could slide into his old position in left.