Looking Back At Halle Reichard's Epic Display of Shooting: Late October '18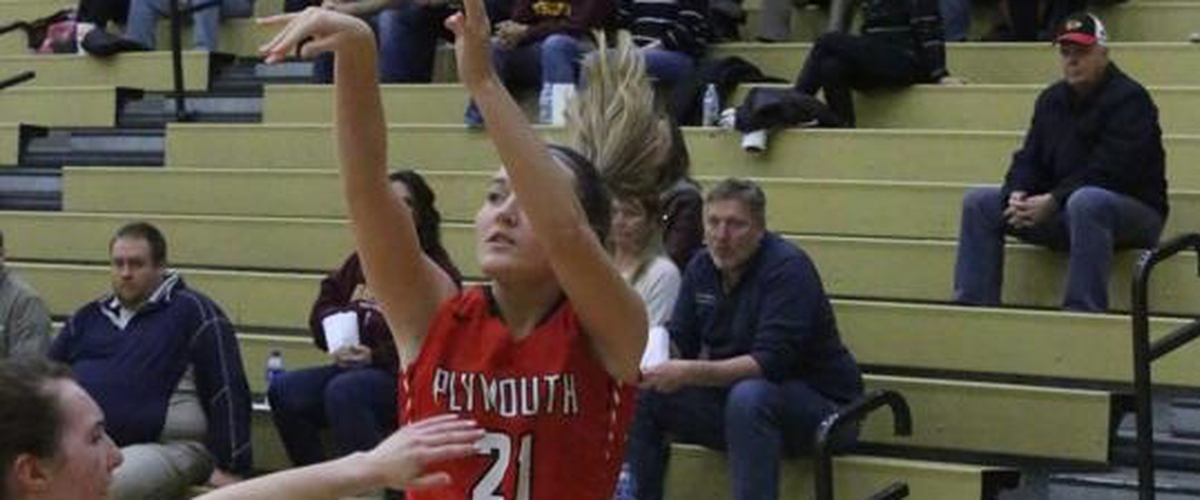 (this pic says it all, Reichard had a special shooting motion)
It was among Northern Indiana's dominant and most under-publicized shooting performances, likely ever.
In her team's season-opening 58-40 win over South Bend Washington on Oct. 30, 2018, then-Plymouth shooting guard Halle Reichard went for 23 points on 7-of-10 from the three-point line. She also added three assists and two steals to boot. "Washington is a good team, they got a good start but Halle shot the ball so well tonight", head coach David Duncan would later note after the game.
The Lady Pilgrims had led the game 50-25 though three quarters.
After winning their 2019 sectional bracket, Plymouth has proven to be a hotbed for developing shooters in recent seasons. Alli Andrews, a 2018 graduate of the school, was good for 39 percent from distance during her junior season of 2016-17. This year's team is expected to be led by Claire Tanner, who totaled 25 three-pointers of her own for the duration of the 2018-19 season.