Northwest Indiana Spotlight: Abby Toth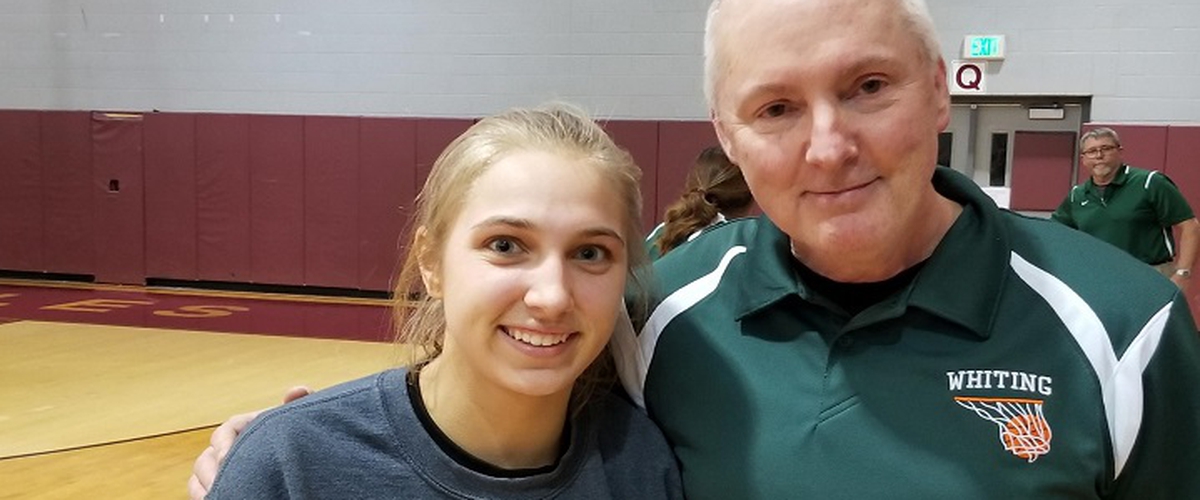 When we talk about the idea of a player playing power forward at the height of 5'7", one would assume that particular player would be susceptible to a pounding on the basketball court. In the case of Whiting junior Abby Toth, it is a role she has embraced and has performed admirably, being one of the tallest players on a girls basketball roster for a school that enrolls just over 400 students per year.
This past season, Toth averaged 9.6 points and 6.0 rebounds per game for the 15-win Oilers while also expanding her three-point game. She recorded 13 makes from beyond the arc as a junior, more than doubling her total as a sophomore. In a game that may not have been among her best statistical outputs, perhaps one of Toth's more-effective performances came during a wire-to-wire win at Washington Township on Dec. 18, 2018. She was sneaky productive with five points, eight rebounds, three assists, and one steal while connecting on her lone three-point attempt in the game.
Quite the versatile athlete, Abby is also a two-way star on the softball diamond, where hit .388 with four stolen bases last season as a sophomore. As a pitcher, she went 5-3 with 56 strikeouts in 54 innings pitched.
Her best very well could be yet to come.