Northwest Indiana Spotlight: Shea Pendleton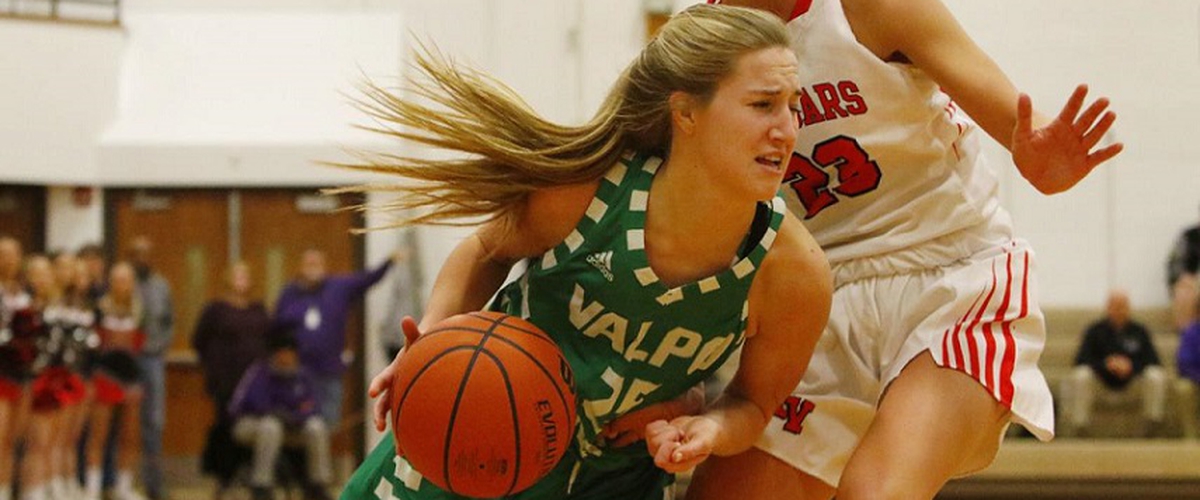 Now getting set to enter her senior year at Valparaiso High School, Shea Pendleton is a two-sport varsity contributor standing at 5'7". She plays soccer in addition to basketball.
During her first two full months on the varsity basketball squad as a sophomore back in 2017, Shea was good for a blistering 43 percent from beyond the three-point arc. Lo and behold, she would not be able to maintain that level of success throughout the course her career. Nevertheless, she has remained an important figure in Coach Candy Wilson's rotation in what will amount to be an ultra-competitive Duneland Athletic Conference where basically every team will have a legitimate chance to achieve a winning record in 2019-20.
Pendleton enjoyed a career night this last January 5th with 13 points and five rebounds in a 43-32 win over East Chicago. She also connected on a pair of threes against Lake Central less than three weeks later. For her career to this point, "Shea Shea" has accumulated 226 total points with averages of 5.2 points, 2.4 rebounds, 1.6 assists, and 1.4 steals per game.