Northwest Indiana Star Watch: Sadie Leatherman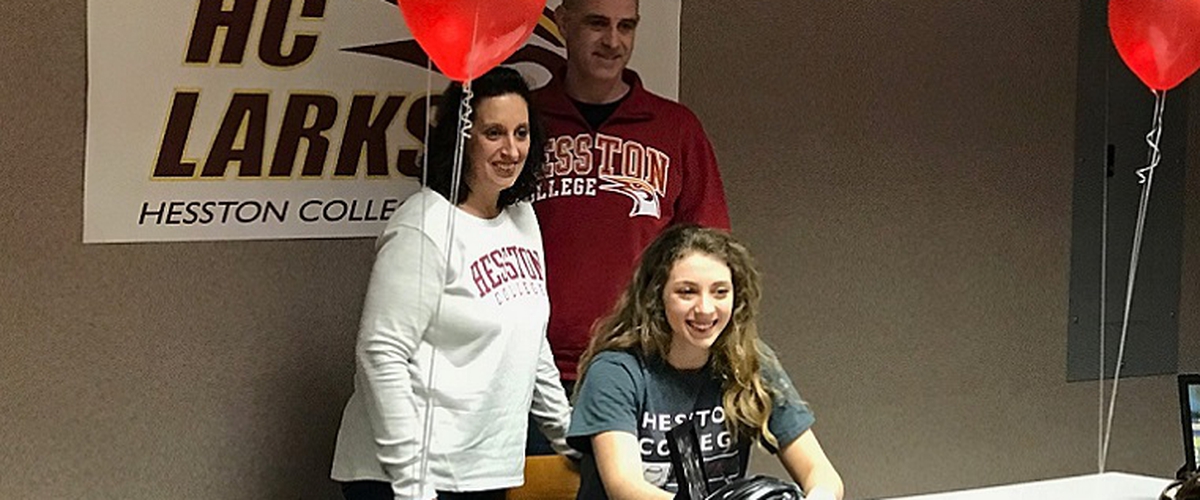 Sadie Leatherman, a catcher/outfielder and multi-spot athlete from Kouts, Indiana, hit a double and had two runs scored in a 3-1 win over LaCrosse last Friday. LaCrosse's Morgan Wozniak had an RBI in the game.
As a senior, Leatherman was also an All-Porter County Conference first team member in the sport of basketball. Yours truly was in attendance for a home matchup on Jan. 9, also against LaCrosse. Sadie scored a team-high 11 points for the Fillies, including a three-pointer from the wing, in the 50-33 loss to the Tigers. For LaCrosse, Wozniak made a picture-perfect corner three, and Justene Charlesworth led them with 15 points playing in her third game back from a torn ACL.
Later this year in 2018, Leatherman will take her talents to Hesston College in Kansas, where she will play softball. Hesston is located approximately 35 miles north of Wichita.
Having attended 39 high school basketball games here in NWI during the 2017-18 season (combined girls and boys), Kouts is among my favorite spots to visit in the region for a HS sporting event. KMHS enrolls approximately 275 high school-level students per year.
*Photo courtesy of @Kouts MS/HS on twitter.