Postseason Impressions (Sectionals) in Northwest Indiana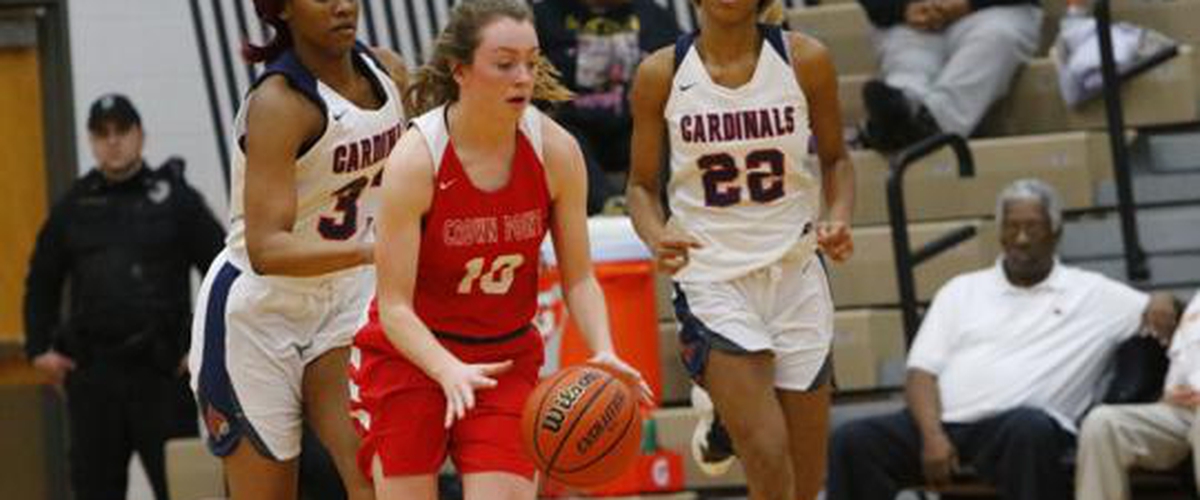 - River Forest senior and Hobart transfer Avery Vanderberg, who was third in the region in three-pointers made at holiday break, went out in style during sectionals. She scored 14 points on a pair of threes in a 52-29 win over Gary Roosevelt, and averaged 10.0 points and 5.5 rebounds in two sectional contests overall. #LegendofAveryMV
- After accumulating over 1,000 points for her career, Hebron's Katlyn Cherry showed out in the sectional opener at North Judson with 22 points (including one three pointer) and eight assists in a 62-39 win over Boone Grove. Cherry will play softball for Triton College upon graduation.
- As a region basketball game-surfer, I often get mixed up between Katlyn Cherry and Caitlyn Phillips, but Crown Point's Caitlyn Phillips (shown above) shot 36.8 percent from three (7-for-19) in three sectional contests for the still-undefeated Bulldogs. Her threes also proved to be crucial against Michigan City on Jan. 4, where she went three-of-six from beyond the arc during one of the few times C.P. would even be tested, in a 51-47 win. Caitlyn enjoys eating and playing ping-pong in her spare time and is set to play softball at Marian University starting in the spring of 2020. One heck of an athlete she is...
- For Oregon-Davis, Katelyn Sauer has been getting all the mentions from yours truly, but perhaps the most peculiar name on this team has been Rikki Risner, especially considering that she was not listed on the team's MaxPreps roster. And while she struggled with her rhythm in the sectional final against the length and depth of South Central (just about every Class-A school sans Michigan City Marquette has, in fact, struggled against them) - It is apparent that Risner can shoot the heck out of it, and she made four three-pointers in a previously-mentioned 67-42 win over Triton.
Heading into 2019-20:
- At 5'5", Whiting's Jenna Mercer is an unexpectedly versatile athlete, with averages of 7.3 points, 5.9 rebounds, 1.8 assists, and 1.7 steals per game and based on what I had seen at the Hanover holiday tournament, veteran coach Rick Gregory had appeared to trust her with the most minutes of anyone on the team. If she could develop a consistent rhythm with her three-point shot (which has shown potential), Mercer could be a star in the Greater South Shore Conference as a senior next season. While she had shot only 23 percent from three this season as a junior, Mercer connected on three shots from beyond the arc in the Jan. 22 win against Highland and added one more in the sectional loss to Andrean. Jenna is in fact the daughter of Whiting boys head basketball coach Aaron Mercer, something she had confirmed to me in one of her dad's games at Hammond Morton the other day.
- Kouts freshman Lyndsey Kobza, mentioned in my previous HS blog post, had also finished the campaign with an average of 2.4 steals per game.
- Lake Central's Sara Zabrecky enjoyed a coming-out party as a junior with an average of 17 points per game in five January contests, and you better believe the ultra-passionate pure-basketball player will be ready for more next season as a senior.