The Durant/N.Y. Knicks Bandwagon: I'm Now In...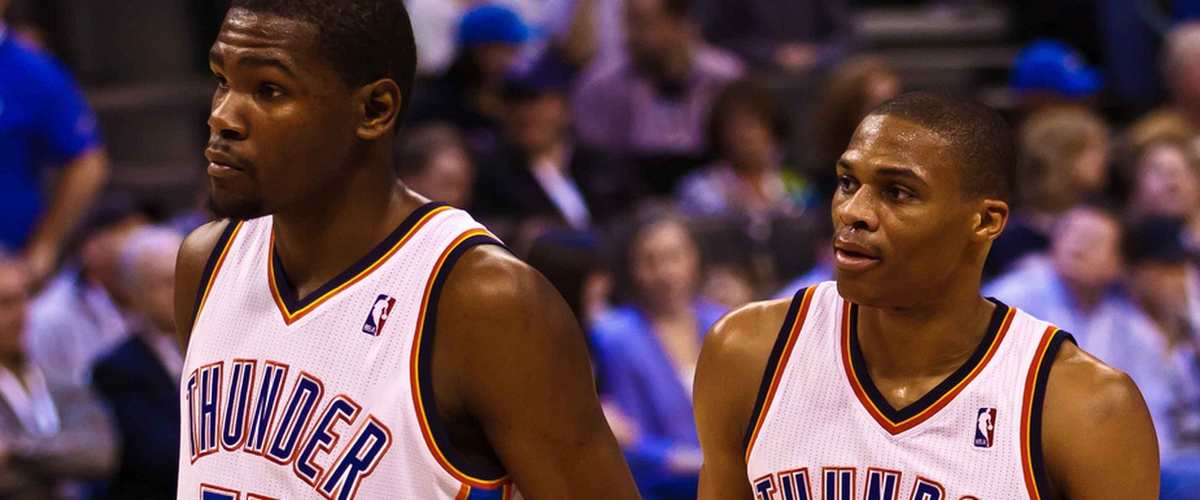 If one would have asked me on the morning of Thursday, May 14th, I would have labeled a potential Durant signing with the Knicks as a feeble and short-sighted move on his part. However, after the results of the draft lottery, my opinion on the matter has done a complete 180. It actually makes complete sense now for Durant, the Knicks, the Pelicans, and the league in general.
As crazy as it may sound, New Orleans winning the lottery actually helps the Knicks (with them staying in the top three) in any potential quest to trade for Anthony Davis. Such a package would be enticing to bring in A.D. to pair with Durant as well as one other potential max signing, either Kemba or Kyrie (I personally prefer Kemba for that team).
Say New York offers the #3 pick (let's call him R.J. Barrett), along with Dennis Smith Jr., Kevin Knox, Mitchell Robinson, the Mavs' 2021 pick, and a filler or two (either a second round pick and/or the non-guaranteed contract of Lance Thomas), New Orleans' lineup would then look like this:
Point Guard - Dennis Smith Jr. or Jrue Holiday
Shooting Guard - Jrue Holiday or R.J. Barrett
Small Forward - R.J. Barrett or Kevin Knox
Power Forward - Zion Williamson
Center - Mitchell Robinson, Jahlil Okafor, or FA signing
And with Julius Randle likely having played his way out of the Pels' price range for the summer, this team will still be young enough that they'll take their lumps in the Western Conference, and in turn will be in the mix for another impact player in the lottery next year, regardless of where they may pick.