Who Needs to Proofread? HOT TAKES 2019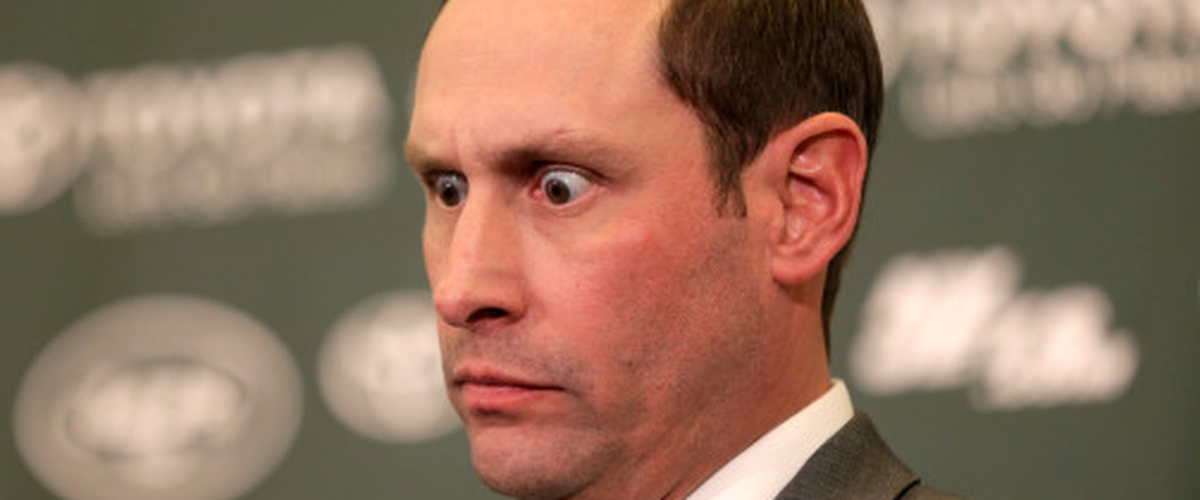 Arizona Cardinals: After a dismal 2018 season, the Cardinals reshaped their team in every way they could…without addressing their main issues. Acquiring a perennially sub-.500 coach and sub-5'10" quarterback is not going to be enough for success. This team has a long way to go. 4th in NFC West.
Atlanta Falcons: The Falcons are primed for a bounce-back season. Their defense was weak throughout 2018 due to key injuries, while Matt Ryan elevated their offense to a top-tier unit, even without Devonta Freeman. With a healthy team and new offensive coordinator, Atlanta has justifiably high hopes. In a stunner, the Falcons win the NFC South. 1st in NFC South.
Baltimore Ravens: It's all on Lamar Jackson's shoulders. The Ravens will have a strong defense, bolstered by their enormously talented secondary. They lack elite offensive weapons, but their unit is solid enough to score a lot of points. Jackson will take a hefty stride forward and prove himself to be a lethal offensive threat. Say hello to your AFC North champs. 1st in AFC North.
Buffalo Bills: Everything in the universe > Josh Allen > Miami. 3rd in AFC East.
Carolina Panthers: The Panthers were 6-2 at the midseason mark last year. Despite some questionable offensive and defensive performances along the way, they were on the path to challenge the Saints for NFC South supremacy. But then the season turned into a trainwreck. During the offseason, Carolina overhauled its defensive scheme and let go of some anchors. Most importantly, though, Cam Newton got healthy. Newton's preseason injury will heal in time for the regular season, and the Panthers are going to surprise a lot of people this year—in the final game of the season, the Panthers will defeat the Saints to secure a Wild Card spot in the playoffs. 2nd in NFC South.
Chicago Bears: Vic Fangio's departure matters more than people seem to think. Plus, defensive dominance is often sporadic and hard to predict. The Bears were a solid team last year, and they will maintain that reputation this year. However, teams have to improve in order to stay relevant. David Montgomery will become the stud back in Chicago, but that's not enough to propel this team forward. Unfortunately for Chicago, Green Bay is going to reclaim its position atop the NFC North. The Bears will earn a wild-card spot but once again make an early playoff exit, thanks in part to a missed field goal. 2nd in NFC North.
Cincinnati Bengals: As if the Bengals didn't already annoy me enough, Andy Dalton is now being backed up by Ryan Finley. I thought that Cincinnati's luck would begin to turn around once they finally moved on from Dalton, but it looks like they're going to be sitting at the bottom of the AFC North for years to come. When time machines get invented and humans start having to make laws about not interfering with the past, a special exception should be made to spare AJ Green from spending his career with this team. 4th in AFC North.
Cleveland Browns: This team is insanely talented. During the offseason, the Browns made some strong draft picks, added top-tier talent on the defensive line, and acquired a decent wide receiver. They'll be Super Bowl contenders in the near future, but this is not that year. Though Baker Mayfield had a strong rookie campaign, it should be remembered that he was among the least-accurate quarterbacks last season. Led by a rookie head coach and a young quarterback, Cleveland needs another year to maximize its potential. This team will finish just behind the Ravens in the AFC North, but they'll sneak into a wild-card slot for the playoffs. 2nd in AFC North.
Dallas Cowboys: Do the Cowboys need Ezekiel Elliott? No. Will he be a significant factor in their ability to reach the postseason? Absolutely, but that has little to do with Dak Prescott's perceived limitations. The Cowboys' often lackluster passing attack can be attributed to a scheme that lacks creativity. Kellen Moore is in as Dallas' new offensive coordinator, but it won't make a major difference. Moore will be allowed to toy with formations, but he's still just executing Jason Garrett's offense. The Cowboys will stay relevant throughout the season, but this team is not a contender. To me, Jason Garrett has become the Alex Smith of coaching—until he's gone, I'm going to sell. 2nd in NFC East.
Denver Broncos: Here we go with another year of John Elway making poor quarterback decisions. Joe Flacco hasn't posted a seasonal QBR over 60 since 2014, and yet here he is leading another team into mediocrity. For reference, Ryan Fitzpatrick has had three seasons with a QBR greater than 60 in that same time frame. Vic Fangio's urethra will finish the season with a higher passer rating than Joe Flacco. Denver's defense will be strong, but outspoken players like Derek Wolfe will lose patience with the team's inept offense. I expect Philip Lindsay to get ejected for another mid-game round of fisticuffs, and the Broncos will hover just above the inept Raiders in the AFC West. 3rd in AFC West.
Detroit Lions: I can't stress enough how mind-bogglingly boring this team is EVERY. SINGLE. YEAR. Just look at their draft history—In the 2018 NFL draft, Detroit's first pick was a center out of Arkansas. In 2019, their first overall pick in the draft was a tight end out of Iowa—I nearly fell asleep just typing that sentence (side note: TJ Hockenson is a great player, but of course this is the team that took him). Detroit wasted Calvin Johnson's career, and they're now in the process of wasting the most perfectly-named running back in the history of the game. 4th in NFC North.
Green Bay Packers: The Packers have a new coach! Honestly, I don't remember his name, and I don't care. All that matters is that it's not Mike McCarthy. Forget about the offseason rumors of tension between Rodgers and New Coach Guy. Disagreements are understandable during a total system overhaul. With a fully healthy Rodgers at the helm of a new-look offense, the Packers are going to reclaim their place atop the NFC North. 1st in NFC North.
Houston Texans: The Texans have made it clear that they intend to win now. Two 1st round picks and one 2nd pick was a steep price to pay for Tunsil (let's be honest, Stills was hardly a factor in the asking price), but at least the Texans recognized their most glaring problem. If Watson is given time in the pocket, Deandre Hopkins and Will Fuller will burn defenses all day long. The now Clowney-less defense just needs to be competent in order to allow the Texans to win their division, which is once again one of the weakest in the league. 1st in AFC South.
Indianapolis Colts: It's a good thing I didn't write these takes early, because Andrew Luck's retirement changed the entire season's dynamic. The Colts went from being a year away to having to restart their search for a high-caliber quarterback. Jacoby Brissett is nothing more than a strong backup. Sure, the Colts as a whole are much better than they were in 2017, but Brissett is incapable of going toe-to-toe with players like Patrick Mahomes and Joe Flacco. 4th in AFC South.
Jacksonville Jaguars: Your savior has arrived, Jacksonville! 4th-Quarter Bortles is on the other side of the country, and Nick Foles will infect the entire city of Jacksonville with his Super Bowl MVP aura. Okay, so maybe that's a stretch, but Foles is a far more competent quarterback than his predecessor. And if this coaching staff could ride Bortles to the AFC Championship Game, then I have to believe that they could get enough out of Foles to win it all. This is not the year, though. A decisive December game against the Chargers will determine which team gets the final Wild Card spot. Spoiler: Jaguars. 2nd in AFC South.
Kansas City Chiefs: Last year, I said that this team was a year away from making the playoffs. As it turns out, Patrick Mahomes is pretty good, and his poor Win-Loss record in college can more accurately be pinned on the recently fired Texas Tech coach Kliff Kingsbury (good luck to that guy getting a head coaching gig again anytime soon). Even with a mediocre defense, the Chiefs could've won the Super Bowl last year. This year they've added big names like Frank Clark and Tyrann Mathieu on the defensive side, and the offense is expected to be just as dominant. Two years removed from the Alex Smith anchor, the Chiefs are going to be Super Bowl Champs. 1st in AFC West.
Los Angeles Chargers: Life is sad for Chargers fans. They're a dying breed, injuries constantly plague their team, and Uncle Philip is just getting older. The Chargers' defense will feel the absence of Derwin James for the first half of the season. Melvin Gordon's holdout will have negligible impact, but an uptick in losses will make people think that Gordon matters more than he does. The Chargers will narrowly miss the playoffs, as our nation's most fertile man throws one too many interceptions in Jacksonville on December 8th. 2nd in AFC West.
Los Angeles Rams: The Super Bowl sucked. Two teams most known for their offensive talent gave us the equivalent of a 2-1 corporate softball game. Although Jared Goff looks like he could be the young buck at an investment firm that is going to lead his coworkers to corporate league glory, he looked lost against a defense that had him pinned. It's not time to get down on this team, though. The Rams are going to be right back in the mix, but they'll come just short of the Super Bowl this year. 1st in NFC West.
Miami Dolphins: The Dolphins traded every player that I could name on their roster. 4th in AFC East.
Minnesota Vikings: Prepare for the hot seat, Mike Zimmer. And while we're at it, pull up a chair for Kirk Cousins. A slow start to the season will prove to be fatal as Minnesota fails to keep pace with the Packers and Bears. Despite having on of the league's most talented receiving tandems, Cousins won't be able to propel his offense to an elite level, which will leave a lot of people questioning whether he deserves his job… 3rd in NFC North.
New England Patriots: Surely Tom Brady is done winning championships, right? Given, the Patriots' defense is the reason he won, but Brady still seems like he has a couple years left in him. In Brady's final season, he will lead the Patriots to yet another AFC East crown. This time, though, the Chiefs will forcibly avenge their devastating playoff loss, leaving the NFL's goat to realize that his time is up. 1st in AFC East.
New Orleans Saints: Saints fans are ready for redemption after last season's NFC Championship loss. Understandably, they need a trip to the Super Bowl to stop the recurring nightmares of that infamously missed pass interference call. It's just going to get worse this year. Defensive lapses and a declining Drew Brees will cause the Saints to barely miss out on a playoff spot. It'll be a few years before a Super Bowl chance becomes realistic again. 3rd in NFC South.
New York Giants: The Giants made some "bold" moves this offseason. David Gettleman is out to prove that he knows football better than anyone else, and it's providing excellent entertainment value for everyone outside of New York. Daniel Jones will take over the reins at quarterback in Week 8, one week removed from Eli losing to the lowly Arizona Cardinals. Don't be deceived by the preseason, though—Daniel Jones is not ready to turn this franchise around. I can easily think of another rookie quarterback who started hot in the preseason but ultimately proved to be inept. His name rhymes with Snake Snortles. 3rd in NFC East.
New York Jets: I'll be honest, I don't hate the Jets. I think Sam Darnold is primed to take a significant step forward, Leveon Bell is going to be studly, and Googly-Eyes Gase will have a more successful tenure in New York, one huff of smelling salts at a time. The Jets aren't ready to contend for anything, but they're laying a solid foundation for a Brady-less future. Of course, they'll also be benefiting from the incompetence of their intra-divisional opponents. 2nd in AFC East.
Oakland Raiders: At the time of writing this, the future is unclear for Antonio Brown. Oakland is considering suspending the diva wide receiver after his altercation with Mike Mayock. Whether Brown stays or goes, the Raiders have no chance at the postseason. But enough nuance—Antonio Brown is gone. San Francisco, a nearby team in need of a true #1 receiver, makes space for the disgruntled star. Carr will waste the season away throwing short passes to the little Clemson guy. 4th in AFC West.
Philadelphia Eagles: Philadelphia fans should be disappointed in how last season played out. The defending Super Bowl Champs were set to make a run at a repeat, but this time with their star quarterback. Instead, injuries plagued all aspects of their team. This year, the offensive line will return to league domination. And with the addition of Andre Dillard in the draft, the Eagles can afford to suffer an injury or two. Carson Wentz will defy the odds and stay healthy the whole season, and the Eagles are going back to the Super Bowl…where they'll lose to the Chiefs. 1st in NFC East.
Pittsburgh Steelers: No Le'Veon, no AB, no AFC North title, no playoffs. So basically the same as last year, just minus Antonio Brown. Ben Roethlisberger has declined too steeply to carry this team to the playoffs anymore. The AFC North is filled with younger, deeper talent, and Pittsburgh is already falling behind. Juju and James Conner will play excellently in their respective roles, but they won't be enough to propel this team into the playoffs. 3rd in AFC North.
San Francisco 49ers: So I guess I'm just going all-in with my Antonio Brown take. AB to San Francisco! There are major, justifiable question marks surrounding Jimmy G, but the addition of Brown will aid in covering his flaws. With a healthy team, Kyle Shanahan will have a breakthrough season on the West Coast, leading his team to a winning season. Alas, it won't end in a playoff run. 2nd in NFC West.
Seattle Seahawks: The Seahawks were due for a major regression last season, so most people were stunned when they landed a Wild Card spot. Though they'll be far from pushovers this year, the Seahawks won't benefit from the same breaks they got last season. Losses to Carolina and Minnesota will doom Seattle's season, as they fall down a peg in their division. 3rd in NFC West.
Tampa Bay Buccaneers: Let the Bruce Arians era in Tampa begin. ßThat was intentionally said with minimal excitement. Is Arians a good coach? Absolutely. But he is far from ready to elevate this Buccaneers above any of the opposition in the NFC South. Jameis Winston will find stability in the new system and lock down a contract extension. Dare Ogunbowale will emerge as Tampa's top back, making Peyton Barber a trusty backup and Ronald Jones irrelevant. 4th in NFC South.
Tennessee Titans: I trusted in you, Marcus Mariota. I told people to just wait and that you'd eventually take your place among the NFL's top quarterbacks. I just can't do it anymore. Sure, Mariota hasn't had the best offensive situation in the league, but he's proven that he can't consistently elevate his teammates. Reports of Ryan Tannehill looking like the better option in the preseason were the final straw for me, and it won't take long for the Tennessee to agree. Tannehill will end the season as the Titans' starter as the coaching staff accepts that Mariota was a bust. 3rd in AFC South.
Washington Redskins: Prepare for the revolving door of quarterbacks! We're going to see doses of Case Keenum, Colt McCoy, and Dwayne Haskins this season. And spoiler—that's not a good thing. Case Keenum's mediocre quarterback play will quickly make way for McCoy. Colt will lead the Redskins to moderate success, only to experience another season-ending injury, which will ultimately lead to his retirement. Tom Brady and Colt McCoy were destined to retire together. And lastly, Haskins will finish off the season, because why the heck not? Jay Gruden won't get fired, but he'll be on the thinnest ice in the league. 4th in NFC East.
Playoff Picture:
NFC
Packers
Rams
Eagles
Falcons
Panthers
Bears
AFC
Ravens
Patriots
Texans
Chiefs
Jaguars
Browns
Super Bowl
Chiefs over Eagles
---