Wader, check please! Davis signs with Rockies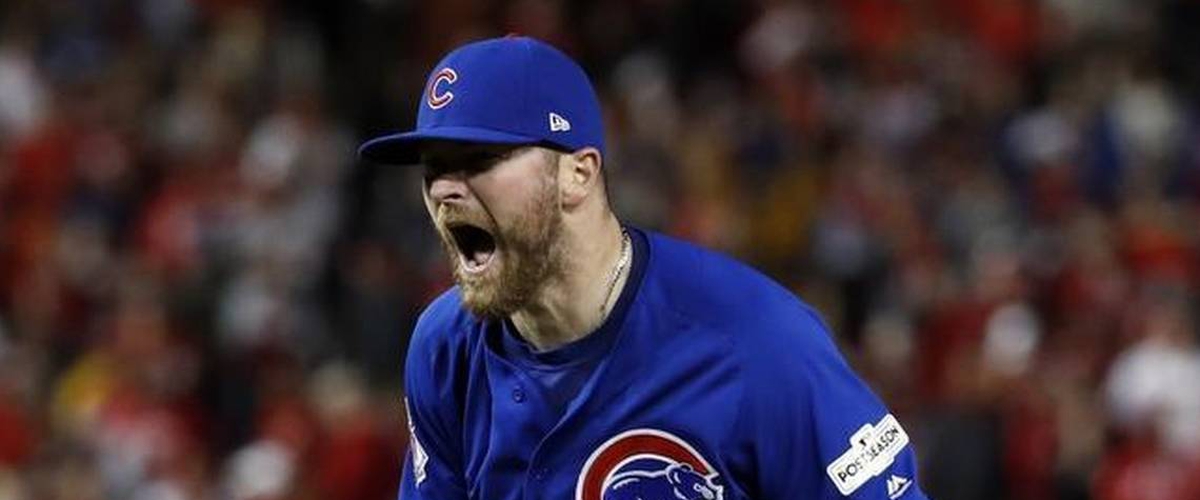 The Rockies prepare for 2018 by adding one of, if not the, best relief pitcher in the game. Colorado has added Wade Davis on a 3-year 52-million dollar deal. The 32-year-old closer has been amazing since he flamed out as a starter and went to the Kansas City bullpen. In Kansas City he was incredible as apart of the best bullpen baseball had ever seen. In 2015, Davis had a 0.94-ERA en route to a World Series title with the Royals. Last year, for the Cubs, Davis had a 2.30-ERA and saved 32-games for Chicago--His career high.
Davis now makes the Rockies bullpen extremely good. He will replace another Royal-turned-Rockie in Greg Holland and become Colorado's closer. Bryan Shaw was added this offseason as well to the Rockies pen, to go along with Jake McGee making this easily one-of-the-best bullpens in baseball.
The Rockies surprised a lot of people in the baseball world when they stormed into the NL playoffs with an 87-75 record. They lost to a division foe, the Arizona Diamondbacks, in the NL wild card round. Colorado will not be able to sneak up on anyone this season, but their offseason work is far from over. The Rockies still need to add a quality bat to their lineup; Maybe even two.
For more Baseball news, notes, opinions and coverage follow: @Rylan_Stiles on twitter.