The worst defender in Golden State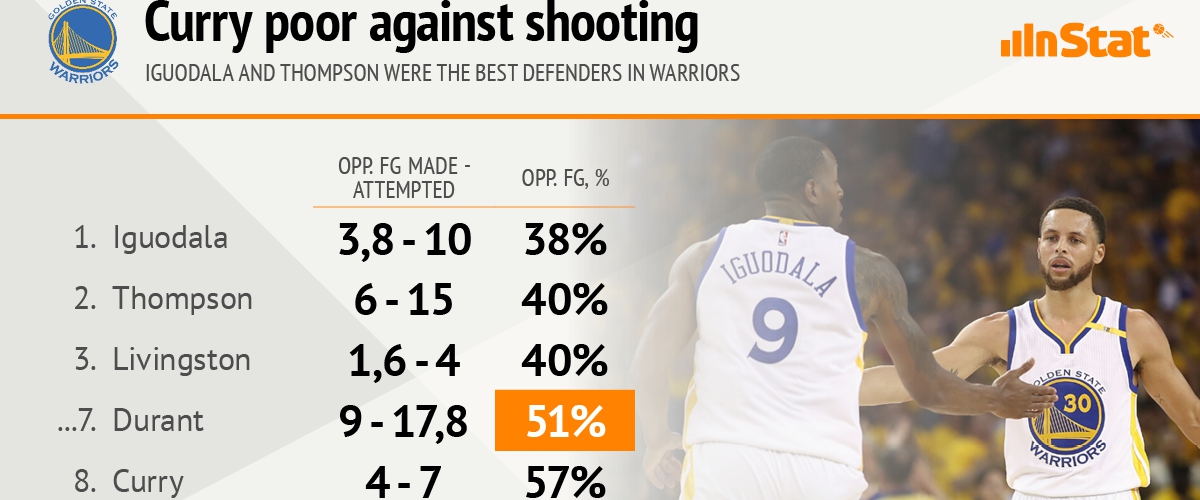 Kevin Durant admitted that Barack Obama praised NBAFinals MVP recipient's defensive effort right after the end of Game 5.
Still, according to InStat advanced data, he was not the series' best defencive player. Well, the former POTUS may have complimented Andre Iguodala or Klay Thompson - their opponents managed to score only 38% and 40% from the field respectively.
On the other hand, Durant had the biggest defensive burden among the Golden State Warriors - he was forced to defend 17 times per game. A lot of those possessions were against Kyrie Irving or LeBron James.
Kevin has allowed 51% of opponent's scoring - only Stephen Curry has worse numbers (57% allowed) while J. R. Smith scoring quite a lot against the Dubs playmaker.