What to Make of the Conference Championships
Yes, it's a little late to write this one, but we've got one day until the Super Bowl, so let's recap the third round of the playoffs with two of the most entertaining games that definitely made up for the Divisional Round.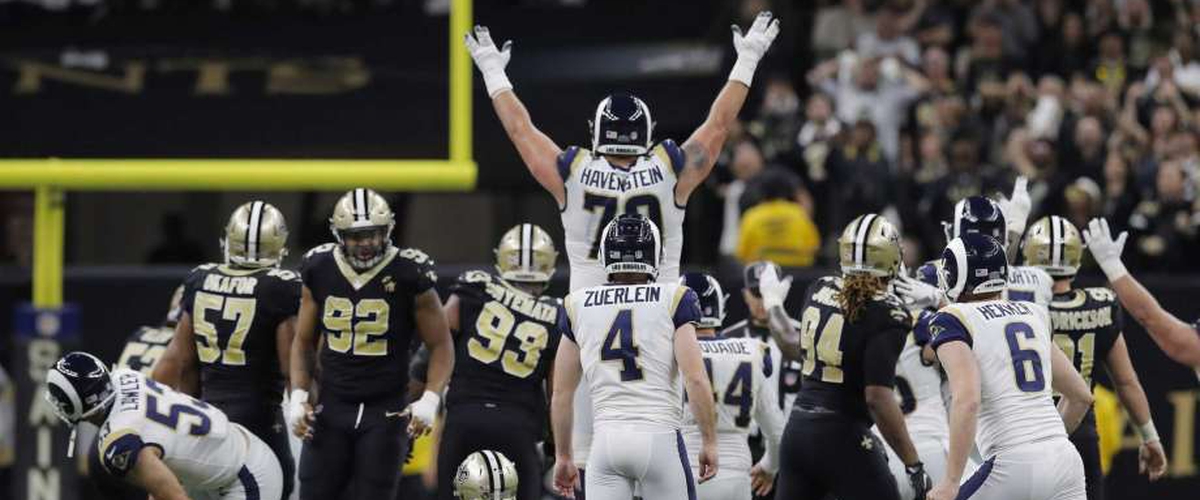 #2 Los Angeles Rams (13-3) at #1 New Orleans Saints (13-3)
Result: LAR 26-NO 23
Prediction: NO 37-LAR 33
A rematch of the thriller earlier in the season did not disappoint. Tons of momentum swings and more defense than expected was what made this game great, especially with that amazing 57-yard field goal to win it for the Rams. The only problem? Officiating has been extremely bad this year, and it completely changed the outcome of the game. The Saints should have easily had a first down and a chance at a touchdown at the end of the game, but an easy by-the-book pass interference call was missed, and the Rams walked out of New Orleans with a win they shouldn't have gotten. It's easy to pin the entire game on that one no-call, but the Saints took a swift 13-0 lead in the game, and only managed 10 more points the entire game. The reality is that with the star-power they had, they shouldn't have been in a situation where they were tied at 20. This could have been a decisive victory, but it all went away. This is also partly their fault.
Game Grade: A
Prediction: Incorrect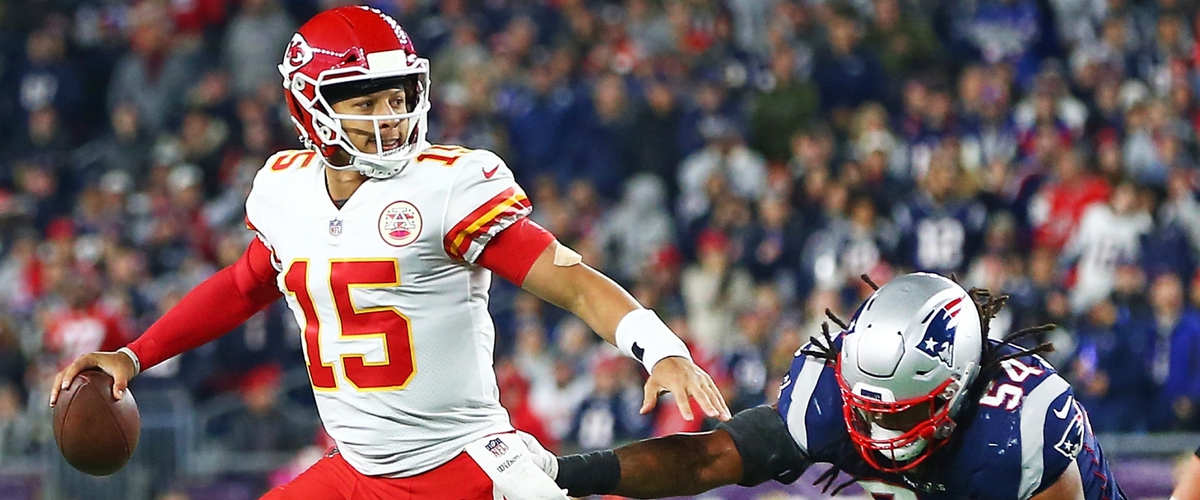 #2 New England Patriots (11-5) at #1 Kansas City Chiefs (12-4)
Result: NE 37-KC 31
Prediction: NE 31-KC 27
Okay, I thought the Chiefs were actually going to win this for a bit while watching that game. They did a great job in the second half, erasing a 14-point deficit. It looked like Tom Brady was going to fall short this time, but the football gods couldn't let Andy Reid get a Super Bowl. They threw down bad penalties and a defensive fold on the last drive. Patrick Mahomes did his best to bail out the Chiefs, but he didn't have a shot at the end to win the game, as the Pats scored a touchdown on the first drive of overtime. Nevertheless, this was a good game, but it could have gone without the bad calls.
Game Grade: A
Prediction: Correct
Overall Playoff Record: 7-3
Conference Championship Record: 1-1
Grading Eliminated Teams Seasons
I actually have a lot to say about these two teams, both of which are very different.
New Orleans Saints (13-3)
Well, that was a waste. You guys brought up so much hype throughout the entire season. You beat the 9-0 Rams by two scores, and you let them comeback when you had a 13-point lead. This was a phenomenal regular season, but all you did was waste another great year for Drew Brees. Yes, you should be in the Super Bowl because of that terrible no-call, but you shouldn't have let them get that close. You are running out of time to get that ring.
Season Grade: A-
Potential Future Grade: C-
Kansas City Chiefs (12-4)
I'm much happier with this team than the Saints. They had a great season, and while Patrick Mahomes showed some signs of rookie inexperience, he ultimately was the main reason they got to the top seed. This team has a bright future that was shown all season. I think this team will be exciting, and while it's unlikely with the Chiefs and Andy Reid's luck, but they are becoming a legitimate Super Bowl contender.
Season Grade: A-
Potential Future Grade: A+
Referees
This is one thing I felt needed addressing. The reffing in these games has become absolutely horrid. It's okay when there are a few bad calls here-and-there, but there were numerous occasions this season where it decided the game. This happened twice in the Conference Championships, frequently in the regular season, and twice on Clay Mathews. The NFL needs to make penalties reviewable and challengeable. A few years ago in the CFL, Edmonton and Ottawa were playing for the title, and there was a no-call pass interference on Ottawa that would've given Edmonton great field position. The good thing? Edmonton challenged it, and a penalty was given to Ottawa. That helped Edmonton take the game. This is what the NFL needs. When some talks about the NFL now, that no-call pass interference that sent the Rams to the Super Bowl will come to mind. That roughing the passer call on Kansas City for hitting Brady in the arm will come to mind. All those roughing the passer calls for tackling the QB will come to mind. That snap infraction will come to mind. That pass interference call on the Steelers against the Saints will come to mind. The numerous times Cam Newton has been hit while sliding will come to mind. This is a problem. Roger Goodell, you need to fix this. This is your issue. This is out of hand. Fix it.
Super Bowl Pick
Anyways, there isn't much point in writing a whole separate article if I'm mostly going to rehash the same things, so here's my pick. I think this will be a high-scoring game (it is between two of the best offenses in the league). What I expect is a solid performance from the Patriots with lots of momentum swings. I think the young talent from the Rams will shine in some parts of the game and fold in others while the Patriots stay even for most of the game. Why? It's all about experience. Experience is what almost always wins these games. The only one that this didn't apply to was the NFC Championship, which should've gone to the Saints anyways. These two teams are great, but one has to lose. I think it will be the inexperienced one to do so. As a fan, I'm rooting for myself to go 7-4 this playoffs, but I don't see it happening.
Final Pick: NE 34-LAR 28