Boogie Time in New Orleans
I was casually scrolling through my Twitter feed like any other anti-socialite teenager when-
Sacramento has agreed to trade DeMarcus Cousins to the New Orleans Pelicans, league source tells @TheVertical.

— Adrian Wojnarowski (@WojVerticalNBA) February 20, 2017
*Jim Ross Voice, with Woj-bombs dropping everywhere in the background* BAH GAWD DEMARCUS COUSINS HAS BEEN TRADED!
     Before I can dive into the fray, I need to mention that I was working on a pre-deadline post, but that had to be delayed for - obvious - reasons, look for that soon. Also, I was beginning to become extremely impatient with the Cousins/Butler/George fiasco; a big shake-up needed to happen. I'm thankful that it finally happened, and I can finally apply my overtly amateur insight. 
     *Cracks knuckles above keyboard*
     Following the 2017 NBA All-star game, New Orleans Pelicans star big Anthony Davis was crowned MVP, shattering Wilt Chamberlain's ASG scoring record by double-digits. This game was played in the Big Easy, which enhanced the relevancy of the story. Any such outcome is a solid finish to a relatively par weekend, however it didn't finish there. If the city of New Orleans didn't have enough reasons to celebrate this weekend, they did now, as they landed centre DEMARCUS COUSINS, TOP TEN NBA PLAYER, EMOTIONAL EQUIVALENT OF A TEN-YEAR-OLD, AND KNOWN WARRIOR DESTROYER.
     I made sure I used a video that repeats, because everybody deserves to watch that twice.
  Instead of spending the majority of this piece bashing the circus show that is Sacramento Kings upper management, I want to highlight and continue to tickle my hoops fancy with the possibilities of this new Pelican team. I am aware of the fact that the two best bigs in the NBA are now lining up together, and I am probably more ecstatic than you are. So, let's break this down.
The Deal
Buddy Hield, Tyreke Evans, Langston Galloway and a future first- and second-round to Sacramento for DeMarcus Cousins, league sources say

— Marc Stein (@ESPNSteinLine) February 20, 2017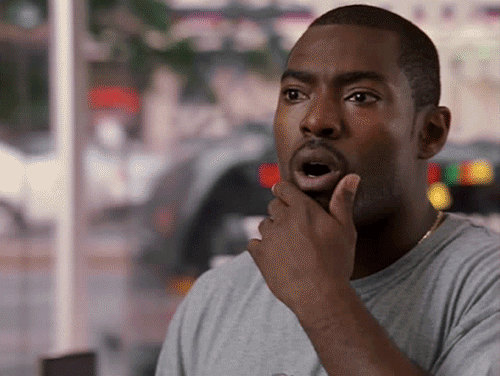 Yep, my reaction too.
     In order to fully comprehend the madness that was the Boogie trade saga, each part of the deal needs to be assessed. The second-round pick actually comes from Philadelphia, which means thats a high second/unofficial first -rounder in a loaded draft class, which means the Kings can (but probably won't) add another quality youngster. The other first comes from New Orleans, whom, on paper, project to either leap-frog Denver as the 8-seed or sit at the bottom of the lottery. This translates to anywhere from the 10th-16th pick for Sac-Town. Langston Galloway will either end up riding the waive(r wire) (Commonly mistaken with "Wave", amongst millenials) or the end of the Kings bench. Not much value there, especially with a crowded Sacramento backcourt. Tyreke Evans in a Kings uniform probably feels just as awkward as it looks, with both parties having a clear understanding that Evans will never return to ROY Tyreke form. The (apparent) centrepiece of the Kings return haul is Buddy Hield. Hield was the sixth pick in last year's largely disappointing draft class, drafted as senior (Never a good sign in today's NBA -- One-and-done is the only way to go) out of Oklahama University. Many heralded Hield as the best shooter coming out of college since Steph Curry (Before you even start fuming in front of your screen, realize this is 09' combo guard Curry, not 17' MVP Curry). To this point, Buddy has shot almost 37% from beyond the arc; not curry numbers by any means, but respectable for a rookie. That 37% directly correlates to an average 16% of the team's 3-pointers made, but Hield only plays 20 minutes a game, so take that with a grain of salt. Past that, there hasn't been much to herald regarding his rookie year. Just look at this underwhelming line:
Buddy Hield 2016-2017 Season Stats
| | |
| --- | --- |
| PPG | 8.6 |
| REB | 2.9 |
| AST | 1.4 |
| FG% | .392% |
| PER | 9.97 |
      Consider the backcourt rotation that Sacramento currently trots out on the floor; Arron Afflalo, Ben McLemore, Garrett Temple, Ty Lawson and Darren Collison comprise an already crowded unit. This dices up the minutes for Hield to begin with, another unfriendly sign for Sacramento's new golden boy. Golden boy? You bet. Refer to the section of this post which mentions the Hield-Curry shooting comparisons, and now laugh at how far Kings owner and David Khan fan club member Vivek Ranadive stretched the comparison. 
Source familiar w/ Kings' thinking: "Vivek thinks Buddy [Hield] has Steph Curry potential." Am told that fixation was a key driver in deal.

— Baxter Holmes (@BaxterHolmes) February 20, 2017
      This is the same Vivek Ranadive that compared Nik Stauskas (He will now forever be adressed as Sauce Castillo on this page, look it up) to Klay Thompson, was in favor of clearing multiple first-round picks to make room for Rajon Rondo, Marco Belinelli and Kosta Koufos just to please Boogie, and also reportedly wanted to keep Monta Ellis over Stephen Curry during his time as a minority owner of the Dubs, making him worse than Skip Bayless in the hot takes department. Hield should get some more opportunity to produce in Sacramento, but even that doesn't do enough. Hield's ceiling is a starting 2 on a contender, who stretches the floor shooting 40% from three. Maybe a little bit of defence here and there, but that is NOT worth Demarcus Cousins. Not even close. Funny I mention Demarcus Cousins, as he is the only piece of the deal I haven't talked about (You can crown me king of segways later).
     There should be no doubt in anyone's minds regarding the status of Demarcus Cousins as a top-10 NBA player (If you disagree, catch me & Demarcus outside, how 'bout that?). Cousins has always been a dominating presence down low,  but has seemingly revamped his game (As if it needed revamping) overnight, incorporating a surprisingly efficient jump shot that makes him a matchup nightmare; If you get too close, he'll bully you into submission, but if you give him too much space, he's not afraid to knock a few deep ones down. Take a look at his numbers this year with Sacramento, and you'll quickly understand. Before you read, did I mention the Pelicans also landed Omri Casspi? Sorry, you're right, keep reading. 
Demarcus Cousins 2016-2017 Season Stats
| | |
| --- | --- |
| PPG | 27.8 |
| REB | 10.6 |
| AST | 4.9 |
| BLK | 1.3 |
| PER | 26.70 |
| 3PT | .356% |
| FG% | .452 |
     What Boogie Cousins is able to do on a basketball court is nothing short of outstanding, but with Cousins comes the prerequisite of character. Forever inseparably tied to Demarcus' name will be the questions regarding his personality. There's no secret that nearly every coach, player and staff that has been around Cousins has admitted some sort of displeasure with him. To an extent, there is merit to these claims; Cousins leads the league (By a wide margin) in technical fouls at 17 on the year. That tallies him at 90 in his six-year career, but if one were to compare him to league records, he isn't nearly the menace the league paints him to be. Rasheed Wallace, Detroit Pistons legend and key cog in their early 2000's title runs, committed 142 technical fouls in six years. 'Sheed has primarily been regarded as a positive figure amongst Motor City sports fans despite the ludicrous total of technicals. If you needed more reassurance, Steve Francis, three-time all-star, was T'd up 111 times in his first six. 
     The issue that arises really isn't Demarcus' character. Yes, I can objectively concede the fact that he does get tangled up with other players and officials quite often, and he does have a temper on the court. That being said, it is completely unjust to portray Cousins as the villain he is. He loves Sacramento. He loves basketball. He is one of the most charitable public figures in sports. His passion gets misconstrued as to a bully. Sometimes 6'10, 270 pound dudes who have never really been challenged in their life take a little longer to handle adversity; Cousins just happens to lash out at the nearest human being on occasion. Refer back to the horror stories of the attitude era of the NBA, and you can quickly learn as to why playing with Michael Jordan or Larry Bird was much more of a nightmare as opposed to Cousins. Boogie is a kind soul, he just needs to remember that the NBA is not the same as his Mobile, Alabama stomping grounds. Look at how he can barely formulate a sentence during his farewell speech to King's staff.  
Why This Was The Best Deal Possible 
     To all of the Kings fans in outrage over the blatant stupidity shown by ownership, you have every right to be disappointed, but not for the reason you think. For starters, even the idea of exchanging Cousins for a taxi filled with Buddy Hield, Tyreke's expiring, waived Langston Galloway and two picks is blasphemous. To be fair, it is blasphemous, but Kings fans should be piping mad regarding the deal that didn't happen. In 2017's best "Oh my god, did he really just say that?" moment, Kings general manager and David Khan impersonator, Vlade Divac dropped this A-bomb on his Sacramento faithful: 
     Not only that, but Divac had time in his corner. He possessed the asset that the rest of the league sought after (Cousins), and simply had to wait as the clock dwindled down until the trade deadline, which comes this Thursday. As the deadline approaches teams get more anxious, more trigger happy, and are more likely to make an irrational move just to ensure a deal in the first place (Re: Raptors trade for Serge Ibaka, but that will be in a future post). The all-star duo of Divac and Ranadive (Sarcasm emphatically intended) had to wait days to corner other teams into better offers. For some reason only their collective minds can explain, they made the deal Sunday night. I laugh when I picture Divac and Ranadive accross the table from Pelicans ownership in New Orleans' best Bourbon joint, as Dell Demps pitches the idea of a New Orleans renaissance kicking off that night, with the all-star game, Anthony Davis MVP and Boogie deal hours apart. I don't know what Demps put in that chicken, but somewhere along the lines of that negotiation, Sacramento's top brass saw the benefits(?). This kind of ignorance and insufficient due diligence, results in this kind of amateur business practices. Obviously hindsight is 20/20, and the Kings probably should've taken Boston's primitive offers, or held back until the deadline. However, we don't live in a universe where we its possible to go back in time and eradicate poor decision making (Looking at you, Elon Musk). With all that in mind, its only fair to grade the deal based on the market of Sunday, February 19th, the day the trade was done. This chart looks at every team's position relative to their need for Boogie as of Sunday, February 19th.
| | |
| --- | --- |
| Contenders w/ No Chance of Landing Cousins | GSW, SA, CLE,HOU, LAC |
| Playoff teams w/No Chance of Landing Cousins | TOR, MEM, ATL, OKC, CHA  |
| Teams w/ No Need for Cousins | UTA, DEN, PHI, MIL, IND |
| Teams w/ No Assets to Trade for Cousins | BKN, DAL, MIA |
| Phoenix Suns | SAC wouldn't take Brandon Knight's expiring and a pick |
| Los Angeles Lakers | LA wasn't willing to give up Brandon Ingram |
| Chicago Bulls | Chicago's offer of Gibson/Mirotic expirings + Waiving pick protections isn't enough |
| New York Knicks | If the Knicks landed Boogie, the pick SAC gets would be worthless - Porzingis,Boogie and Melo? Unfair. |
| Detroit Pistons | Does a Drummond - 1st round pick for Cousins deal really make sense? No. |
| Orlando Magic | Hezonja, Vucevic and a 1st rounder for Cousins makes sense, but then Orlanda has no pieces to build around other than Gordon and Cousins |
| Minnesota Timberwolves | The deal would almost certainly include Lavine and Minnesota's lottery pick, but since Lavine is out for the year, Minnesota's out. |
| Washington Wizards | Porter/Beal and a first for Cousins would be a fun trade, but would the Kings really give Otto Porter the max once his contract is up this summer or actually trade Bradley Beal? Doubtful |
| Boston Celtics  | Danny Ainge has been SILENT ever since his primitive offers were declined |
| Portland Trail Blazers | Minimum return for Cousins includes C.J. McCollum, whom the Blazers are not willing to deal |
     That's 28 teams. Who does that leave? The Sacramento Kings (Cousins' team) and the New Orleans Pelicans. Hold the applause. 
Looking Ahead
     This is by far the most exciting part of this deal. ANTHONY DAVIS AND DEMARCUS COUSINS ARE TEAMMATES. Two thirds of the only guys in the league to average 27+  points and 11 boards over the last three years are now running mates. We know these two can dominate games on their own, and now they get to do it together! I'm sure you've read countless pieces analyzing the statistical value of a Cousins-Davis front court (which is great, keep it up, fellow basketball fan), but here's what I am MOST excited for about this deal; The anti-small ball revolution.
     You read that properly. By adding Cousins, the Pelicans have flipped conventional contemporary basketball on its head. Coach Malone in Denver and coach Kidd in Milwaukee are the catalysts for this new movement around the NBA (you could probably also call it #MakeBigMenGreatAgain, but we both know you're not gonna call it that), using Nikola Jokic and Giannis Antentekounmpo as offensive centrepieces despite their size. By having a skilled, mobile big man who is talented enough to facilitate like a guard kills two proverbial birds with one stone. If you're centre can be a dominating rim protector on one end of the floor and the lead guard on the other, the point guard is technically rendered obsolete. This kind of 'no-guard ball' eliminates the need for a lead guard, as the Pelicans will always have either Cousins or Davis dominating the ball. Sure, Jrue Holiday is good, and should still probably bring the ball up the floor, but to hell with that. It's 2017, Donald Trump is president, Boogie & the Brow are teammates, just surround them with shooters. Having one guy who can handle the ball permanently AND lineup as a big is rare, and extremely successful for qualified individuals (see Jokic, Giannis) . Having TWO guys who can do that is unheard of. The possibilities are endless. This is reverse small ball. I love it. 
     Before All-Star weekend 2017, the Sacramento Kings were stuck with a pissed superstar on a bad team, and now they have Buddy Hield and a pick to show for it. The New Orleans Pelicans were stuck in mediocrity with a less pissed superstar. However they have now hosted an All-Star weekend, in which their superstar won game MVP, and added a top-10 NBA player. All the momentum is now in NOLA's corner for them to lose in six games to Golden State in the first round. I love basketball.
---