Tailgates in 2020: Here's What Fans Miss Most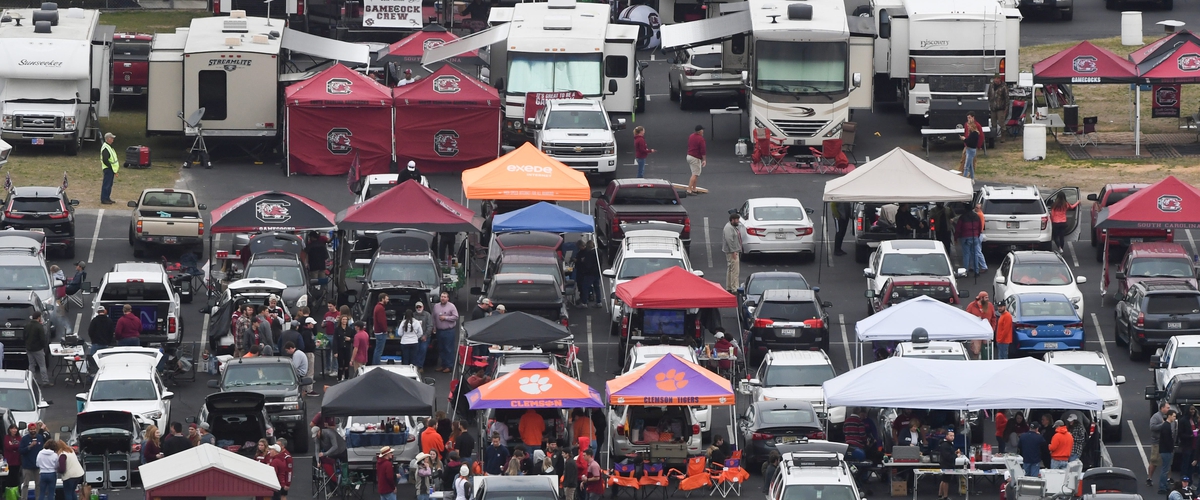 This football season has certainly been...weird. Fans across the country are bringing TVs outside to watch games with their neighbors and paying for cardboard cutouts to replace them in the stands. But what exactly are football fans missing the most this season?
In this NY Times article sure to move any melancholy sports fans, readers across the country shared what they miss most about live sports. Compiling some of their sentiments, here are the top five things that football fans are missing during this strange season.
The Camaraderie of Live Sports Games
All football fans know the electric feeling of being surrounded by fellow fans. The camaraderie felt in the bleachers of a high school game or the massive unity forged in a super dome can't be matched, no matter how enthusiastic one's housemates can be in a socially-distanced living room.
One attempted solution to this fan loneliness was tried out by the NBA. Through a collaboration with Microsoft Teams, the NBA was able to put fans in seats on screens surrounding the basketball courts. Not only did fans see themselves at the games on TV, but players were able to play to empty stadiums that suddenly felt less empty.
However, football isn't basketball and a similar technology solution can't readily be applied across massive, outdoor NFL or college stadiums. So, hopefully some new digital solutions will reach fans.
Unforgettable Tailgates
Let's be honest, with the distance of some nosebleed seats from the field, many football fans can more easily recall memories from the tailgate than any actual plays from the football games they watch in person. In fact, legendary tailgates for NFL or college games are one of the best parts of the football season.
With social distancing comes an important choice to refrain from gathering in parking lots for drinking and grilling. However, football fans are definitely missing this tradition. In fact, according to this google trends data, grills were the top-searched tailgate accessory across 20 states in September 2020.
Putting On a Game Day 'Fit
For many fans, half the battle of getting in the mood to cheer and yell through a football game is finding the perfect game day outfit. Some fans have a lucky jersey, while others can't imagine a game day without signature cowboy boots.
Funnily enough, some football spectators have tried to make the most of their new dress code. Kirk Herbstriet of College Game day made headlines for wearing a pair of athletic shorts with his jacket and tie to complete the college football broadcast from home. Still, it's safe to say that many fans are still putting on jerseys and maybe even painting faces from their bathroom mirrors to get into the football mood.
Watching the Game at Local Bars
Not only have social distancing restrictions made it impossible for fans to get together at actual stadiums, they've also completely changed the fan environments at local sports bars. For many fans, weekly visits to familiar booths surrounded by neighbors are one of the best parts of football season.
Still, some bars have been trying to make things work. According to NBC Boston, the bars in one of the best sports cities in the country, Boston, have responded to COVID-19 by reducing capacity, eliminating bar seating and even making drink menus digital.
The Thrill of a Shared Win
There's not much to say on this one. We all know that there's nothing quite like being a part of a come-from-behind, underdog-triumphing, jaw-dropping win. That's undoubtedly the best part of live sports, and what football fans will have to look forward to the most, when, hopefully, next year, we have our football season back.
---