Most Underrated Player on Each NHL Team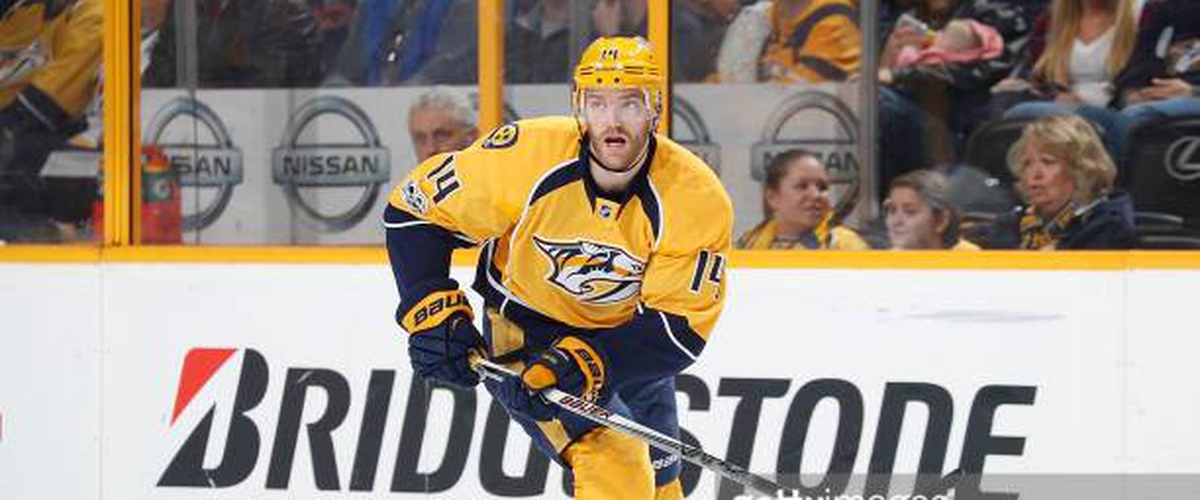 The NHL is full of players who do not get enough credit for how good they are. Maybe they're a role player on the team, maybe they're overshadowed by bigger stars, or maybe they don't put up as many points as they could because they play a two-way game. Whatever the reason, these players are usually underrated by the fans and media. I have gone through the rosters for all 31 NHL teams and picked the player that I think is the most underrated on the team. This is 100 percent my opinion.
Anaheim Ducks- Josh Manson
Josh Manson is an extremely underrated defenseman on a team full of young, promising D-men. Manson is a defense first player who is often overshadowed by Cam Fowler, Hampus Lindholm, and Sami Vatanen, who all put up more points than him. The 25 year old is more than willing to hit and fight, and he always worries about his own end first. Even as a defensive defenseman, Manson scored 5 goals and 17 points last season. He was also a career best +14. Because of his stay at home nature, Manson will never have the point totals of some of his peers, but he is still a very solid defenseman. You could put him on any team in the league and he would make them better.
Arizona Coyotes- Niklas Hjalmarsson
Niklas Hjalmarsson has never been given the credit he's due because he was always overshadowed by Duncan Keith and Brent Seabrook in Chicago. Hjalmarsson is a mintues eater and one of the best shutdown defensemen in the game. He focuses on defense and has never put up more than 26 points in a season. That is why he gets overlooked by so many people. He does not need to put up a ton of points though, because all he does is shut down opponent's top players. Hjalmarsson will really get a chance to shine this year in Arizona, where the team around him is not very good. He will stand out as one of the best players.
Boston Bruins- Torey Krug
Torey Krug is a guy that outside of Boston, I don't think many people know about. Krug is a fantastic two-way defenseman. He is a good skater, great passer, and much better in his own end than people would expect. At 5'9 186 lbs, one would expect Krug to struggle defensively at the NHL level. He does not. He is pretty physical for his size and he uses his skating to his advantage. Krug is also a very good offensive player. He is a great passer and quarterbacks the Bruin's powerplay. Krug has put up 40+ points in 3 of his 4 full NHL seasons, and finished last year with 51 points. He has 176 points in 322 career games, and is a career +29. Krug is solid at both ends of the ice and a very underrated NHL defenseman.
Buffalo Sabres- Chad Johnson
Sorry Buffalo, but yes, your most underrated player is your backup goalie. Most of Buffalo's team is overrated and have not played up to expectations. Johnson, however, has been one of the best backup goalies in recent history and has been successful everywhere he has played. Johnson is a solid goalie and certainly gives the team a chance to win every time he starts. If Robin Lehner struggles at all this year, I think we might see a lot of Johnson. He has the potential to split games evenly, and I think he'll for sure start 30 games this season. Buffalo needs a lot of guys to step up production if they're going to be good this year, but I'm not worried about Johnson. He will be solid in net.
Calgary Flames- Mikael Backlund
Over the last couple of seasons, Mikael Backlund has emerged as a key piece for the Calgary Flames and one of the most underrated players in the game. Backlund earned his first 50 point season last year and had 7 game winning goals for the Flames. Backlund has been a 20 goal scorer each of the last two seasons and has fit perfectly in the second line center role. He often flies under the radar of the casual hockey fan, but he is a very solid player, and if the Flames ever make a run in the west, he will likely be a key contributor.
Carolina Hurricanes- All top 4 defensemen
I can't pick just one guy in Carolina, so I'm choosing all of their top 4 defensemen. Carolina's defense is stacked, but nobody knows it because it's a small market and the team hasn't been good recently. All four of them are between the ages of 20 and 25, and they have developed into a very promising group. Justin Faulk has been great for a while now, but Jaccob Slavin, Brett Pesce, and Noah Hanafin are just coming into their own. Watch these guys this year and you will know what I'm talking about. All four of them are underrated and are quality top 4 defensemen.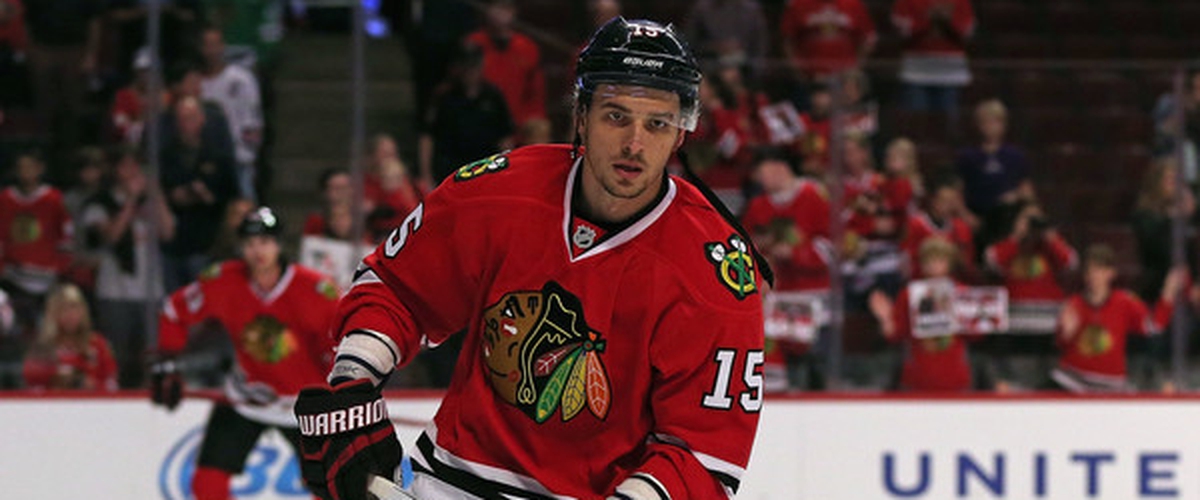 Chicago Blackhawks- Artem Anisimov
Artem Anisimov is a quality player that has been hidden behind all the star power in Chicago. Anisimov has been a solid NHLer for almost a decade now, and since being traded to Chicago, thrived in a second line role. In both seasons with the Blackhawks, Anisimov has scored 20 goals and 40 points. With Chicago's depth problems starting to arise, he will need to be even better this season. If Anisimov can stay healthy, I see him putting up 50 points this year. Artem Anisimov is far from the first name you think of when thinking about the Blackhawks, but he is a very solid player.
Colorado Avalanche- Nobody
Sorry Colorado fans, but everyone on your team is either under performing, or still really young. You could make a case that some of the young guys are underrated, but they're still early on in their development, and no one really knows what to expect. If I absolutely had to pick I would pick Mikko Rantanen, who had a 20 goal season last year. He could become something special. Right now, however, I don't view anyone in Colorado as underrated, maybe that will change this year.
Columbus Blue Jackets- Alexander Wennberg
Columbus is full of guys that I could put on this list. They really don't have that one superstar, and their roster is more about hard work than offensive output. I'm going to say Alexander Wennberg is the most underrated, though, because I don't think a lot of casual fans even know he exists. Wennberg is the top line center on team that is a potential Stanley Cup contender, yet he is almost never talked about. He scored 59 points last season, and 46 of those were assists. He's only 22 and will only get better from here. I see multiple 70 point seasons in this kid's future. Columbus is a team with a lot of potential, and Wennberg is a player with a lot of potential. He could become one the best passers in the game.
Dallas Stars- Marc Methot
Marc Methot is one of the most underrated players in the NHL. He is not really talked about much because he is a purely stay at home defenseman. His highest point total is 23 and in the last three seasons he hasn't surpassed 12, but that's okay. While he doesn't do much offensively, he is a shut down defender, and he helped Erik Karlsson put up such great numbers in Ottawa. Karlsson could take all kinds of offensive chances and put up tons of points because Methot was always hanging back in case anything went wrong. It will be really interesting this season to see how Methot plays without Karlsson by his side, and how Karlsson plays without Methot beside him.
Detroit Red Wings- Nobody
Sorry Detroit, but when I look at your roster I see nothing but old men and overrated players. I don't see anyone on the roster that I would call underrated. It's going to be a very long year for Red Wings fans.
Edmonton Oilers- Zack Kassian
Zack Kassian has gone through a lot in his career and was written off by a lot of people only a couple of years ago. He came back with an absolute vengeance last season and became one of the best fourth liners in the NHL. He scored 7 goals and 24 points last year, while compiling 101 penalty minutes. He also played well in the playoffs for Edmonton. Kassian hits, fights, and does everything else you want from a bottom six guy. He also can add in some offense. I like Kassian a lot and hope he has another successful season this year. He is a guy that every team could use on their fourth line.
Florida Panthers- Nobody
Florida is another team that I don't see anyone really underrated. They have some really good players, but they all were supposed to be really good. They're not surprising anyone. Florida's roster has some good pieces, but overall is not great.
Los Angeles Kings- Derek Forbort
Derek Forbort is a name that not many people know right now, but they will soon. Forbort only has one full NHL season under his belt, but he was very impressive. Forbort finished last year with 2 goals, 18 points, 54 penalty minutes, and was +8 on a lousy Kings team. He is a very solid defenseman and is only going to improve. He's never going to be a Norris candidate or anything, but he'll be a quality middle pair defenseman. I think he already is.
Minnesota Wild- Nino Niederreiter
Nino Niederreiter has gotten better every year in the NHL, and at 25, he can continue improving. Niederreiter's career got off to a terrible start with the Islanders, but since moving to Minnesota he has taken off to become a quality goal scorer. Last season he scored 25 goals and 57 points, both career highs. I think he can get even better, and it won't be long before he scores 30+ goals and 70 points. As far as NHL goal scorers go, Niederreiter is often forgetton, but he is very good.
Montreal Canadiens- Jordie Benn
Obviously Jamie Benn is the superstar of the family, but Jordie Benn is a solid bottom pair NHL defenseman. He is a two-way player with better offensive skills than he is given credit for. Last season he finished with 17 points, and I expect that number to go up this year. This will be his first full season in Montreal and he will be given a chance to show the world what he can do. I think Benn will surprise people with his play at both ends of the ice.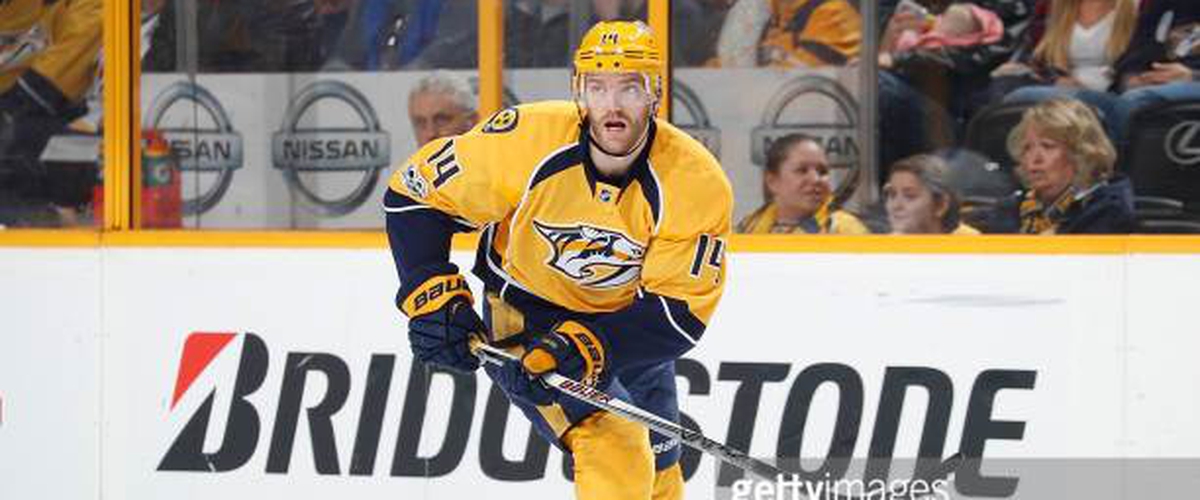 Nashville Predators- Mattias Ekholm
It's really hard to decide between Mattias Ekholm and Ryan Ellis for most underrated player on the Predators. Both are extremely good players that are overlooked because of Roman Josi and PK Subban. I went with Ekholm because he was a 4th round pick whereas Ellis was a 1st, so his success is a bit more surprising. Ekholm is probably the most defensive minded out of the Predators top 4, but he still put up 23 points last season. He is extremely good in his own end and very difficult to play against. Nashville has the best defense in the NHL, and Ekholm is a big part of that. It's hard to get noticed when you're playing behind Josi and Subban, which makes Ekholm extremely underrated.
New Jersey Devils- Kyle Palmieri
Kyle Palmieri is one of the better NHL goal scorers that no one ever talks about. The Devils have been really bad in recent years, which is why Palmieri has flown so far under the radar. He had a breakout season two years ago, scoring 30 goals and 57 points. He followed that up with 26 goals and 53 points last season. Palmieri is a good scorer with potential to get even better. New Jersey appears to be getting better, and that means Palmieri's numbers should as well. I think he will surpass the 60 point mark this season and score between 30 and 35 goals. Kyle Palmieri is a good goal scorer stuck on a bad team. As New Jersey improves, he should start to get some of the recognition he deserves.
New York Islanders- Josh Bailey
Josh Bailey is going into his 10th NHL season, all with the Islanders, and coming off his best season as a pro. For most of his career, Bailey has been a solid middle of the road forward who puts up about 35 points a season. Last year, however, Bailey exploded and put up 56 points. Now, I don't expect him to do that again, but I do think he'll get 45 points. Bailey is an underrated player on a team stuck in the middle of the pack. This is a contract year for Bailey, so if the Islanders are well out of the playoffs by the deadline, a team could add Bailey to improve secondary scoring.
New York Rangers- Mats Zuccarello
Mats Zuccarello is quality scorer for the New York Rangers, and one of the Ranger's most important players. People know Zuccarello is good, but I don't think they realize just how good he is. In Zuccarello's four full seasons with the Rangers, his point totals have been 59, 49, 61, and 59. He is also a career +58, which shows he is decent in his own end as well. Zuccarello will never be in the MVP discussion, but he is still a very valuable player and deserves more credit than he receives.
Ottawa Senators- Kyle Turris
Kyle Turris is one of the most underrated players in the NHL. When healthy, Turris continuously puts up 50+ points a season. Last year he had 55 including 27 goals. On top of his point production, Turris is a tremendous leader for the Senators and one of their most important players. Turris is overshadowed by bigger names on the team and in the league, but he is a tremendous player that would make any team he is on better.
Philadelphia Flyers- Radko Gudas
Radko Gudas is a guy that only gets talked about for his dirty hits and aggressive style of play. What people don't realize is that Gudas is actually a very solid stay at home defenseman. Gudas is a great bottom pair defenseman, which is crucial to the depth needed to win in the NHL. He also had 6 goals and 23 points last year, so it's not like he is useless offensively. Gudas is more than just a big hitter, he's a solid defenseman that is often talked down upon because of his playing style.
Pittsburgh Penguins- Ian Cole
It's easy to get overlooked on a team full of stars like the Pittsburgh Penguins. One player that is almost never talked about, but has been crucial to the Penguins success is defenseman Ian Cole. Cole is a stay at home defenseman, which often leads to him being somewhat forgotten. He's never going to light up the scoreboard, but he is a very solid player, which was showcased in the playoffs last year. Cole scored a career high 5 goals and 26 points last season, while earning a fantastic +26 rating. He is good in his own end and a very hard worker. He will never get the recognition he deserves because of the stars he plays with, but people who really know hockey know how good he is.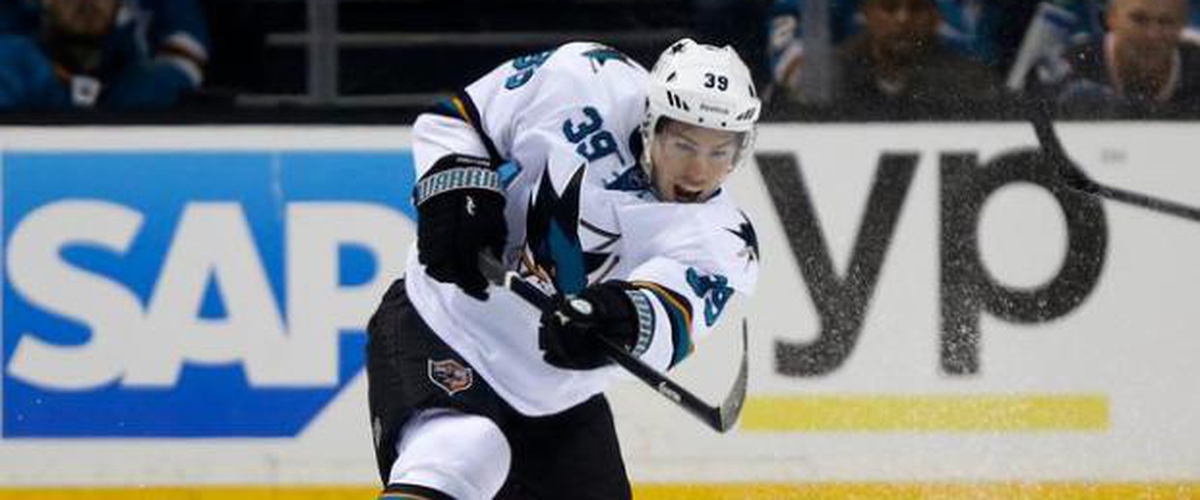 San Jose Sharks- Logan Couture
Logan Couture completely flies under the radar on a Sharks team with Brent Burns, Joe Thornton, and Joe Pavelski. It could be argued that Couture is just as important to the Sharks as any of those players. I'm not going to argue that, I'm just going to argue that he is extremely underrated. Couture has 376 career points in 504 career games and is a career +56. He is a solid player at both ends of the ice and has developed into a great leader for the Sharks. Without a doubt, Couture is one of the best second line centers in the league. He does not get nearly the credit he deserves.
St. Louis Blues- Alex Steen
Alex Steen is a fantastic hockey player who is not really talked about much outside of St. Louis. He has over 500 career points and a career plus/minus of +44. Steen is a leader in the locker room and on the ice. At 33 his point totals are starting to decline, but he is still a valuable asset. 30 years from now, the casual hockey fan may not remember Alex Steen, but the fans that follow the league closely will remember what a quality player he was.
Tampa Bay Lightning- Braydon Coburn
Braydon Coburn takes a lot of criticism, and I really don't know why. No, he is not a point producer or a great skater, but he is a solid defensive defenseman and has been for a long time. I know the league is all about speed and skill right now, but teams still need guys to actually play defense, and that's what Coburn does. He is a perfect bottom pair defenseman and I would take him on my team any day. Coburn deserves a lot more credit than he gets for the quality career he has had and is still having in the NHL.
Toronto Maple Leafs- Tyler Bozak
With all the young stars in Toronto, it is easy for a veteran player to fly under the radar. That's exactly what's happening with Tyler Bozak. Not only is he underrated now, he's been underrated his whole career. Bozak is going into his 9th season with the Leafs. He scored a career high 55 points last season, and hopes that success carries over into this year. I think it will, but I doubt Bozak will ever get the recognition he should. He stuck with Toronto through some terrible seasons, so I hope he sticks around for the great ones ahead.
Vancouver Canucks- Nobody
This team is in full rebuild mode and will be one of the worst teams in the league this season. There is nobody here that I would call underrated.
Vegas Golden Knights- William Karlsson
I think people are going to be pleasantly surprised with how William Karlsson plays in Vegas. He is a solid third line center who can play at both ends of the ice. Last season in Columbus he had 25 points, and at 24 years old, I expect improvement and that number to go up. Not much was thought about Karlsson when he was traded to Vegas, but he is going to be an important player this year.
Washington Capitals- Jay Beagle
For my money, Jay Beagle is one of the best fourth line centers in the NHL. He's a fantastic penalty killer and very underrated offensively. Most people don't care because he's a fourth liner, but this guy is actually a quality player. He had 30 points last season, which is ridiculously good for a guy on the bottom line. Beagle is very important to the Capitals success, and he will play an even bigger role this season.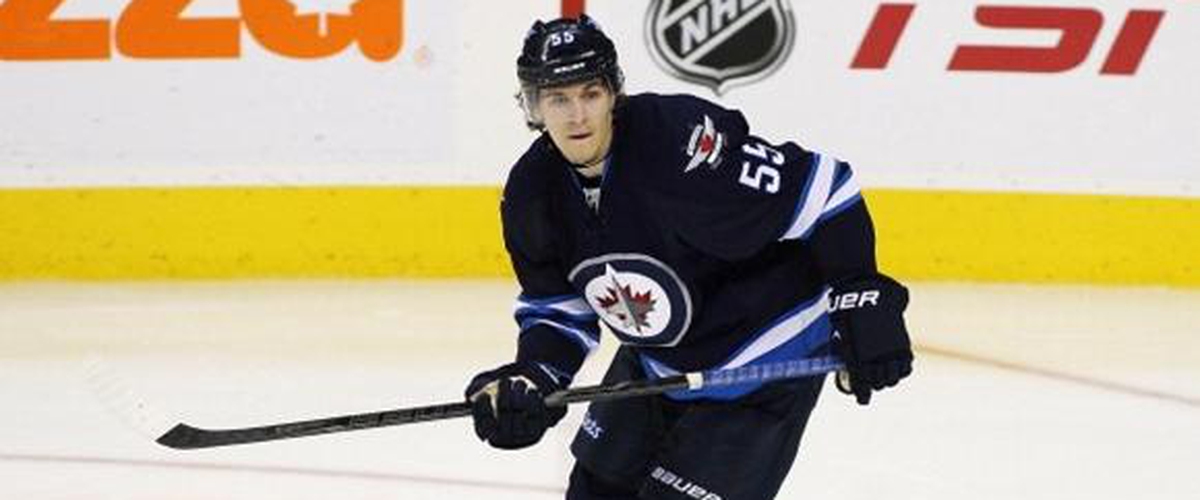 Winnipeg Jets- Mark Scheifele
I don't think I'll be able to call Scheifele underrated for much longer, because he is a budding superstar in the NHL. He had 82 points last season, and at 24, should continue to get better. Scheifele will probably become the captain in Winnipeg after Blake Wheeler moves on. He is not talked about as much as other NHL stars, which is why he's on this list, but he should be. He is right up there with Auston Matthews and Jack Eichel, not quite to Sidney Crosby or Connor McDavid level. This kid is extremely good. Casual fans don't get to see a lot of Winnipeg, which is another reason he isn't more well known, but fans who follow closely know how spectacular Scheifele is. He is one of the best young players in the NHL.
---