TNF recap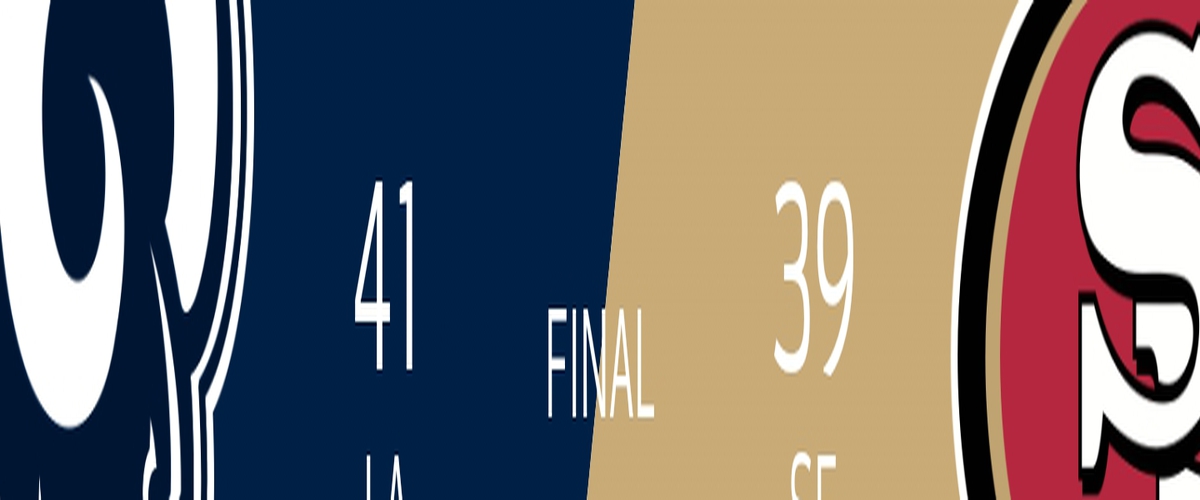 Take Todd Gurley, Jared Goff add Sammy Watkins and youngest head coach in league history Sean McVay and you have an unstoppable Rams offense. For the 2nd time in 3weeks McVay's offense scored 40+ points and they have the 2nd most points in 3games in franchise history. Goff is living up to his potential as looked good spreading the ball around. Both Robert Woods and Sammy Watkins had 6 catches for over 100 yards, Sammy added two touchdowns as well. However the true star in this game was Gurley.

Brian Hoyer fought hard, he shouldn't be trashed for his performance he doesn't have the teammates Goff has. The fight him and Garcon showed late in the game is why new head coach Kyle Shanahan wanted both those men on his team. It came down to a missed FG and failed two point conversion. Hoyer, just like Gurley had a 3 touchdown night, two passing and one on a broken play where he ran it into the end zone. Garcon was a bright slight on offense gaining 142yds on 7 catches. The defense was banged up going into the game and ended the game in worse shape. Tuff home loss for the 49ers but they'll have 10days to rebound before they go to Arizona.

Todd Gurley hands down player of the game. Might get NFC player of the week, he set the bar high this week. Watkins gets hornable mention as well as Goff. Rams could make a real playoff run THIS SEASON, yes that's right this season! McVay got to be the youngest head coach for a reason. He's an offensive genius. They traded to get Watkins because they know this is a win now team. Keep you eyes on the L.A Rams ladies and gentlemen.