It's All Over in Detroit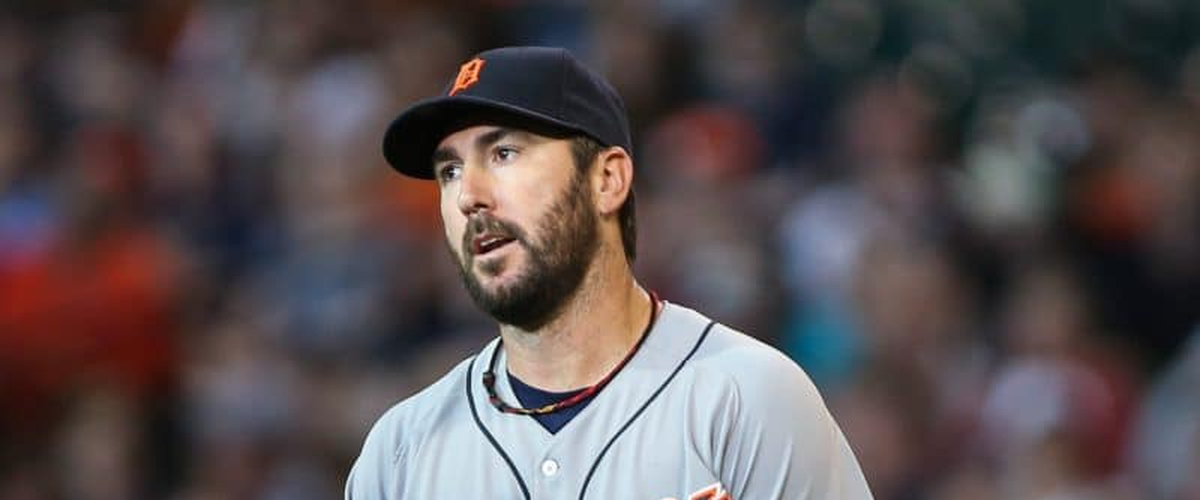 Today is May 31, the Detroit Tigers have played 52 games and they are an underwhelming 24-28. Fourth place in the A.L. Central is not where the team or the fans expected them to be at this point in the season. The late Sparky Anderson once said "You can't tell anything about a baseball team until 40 games have been played." It's been 52 and here is what we know. It's over.
Detroit is 12-10 at home and 12-18 on the road. The positive here? They have a winning record at home. The negative? They are six games below .500 on the road.
Detroit's ERA is 4.69 which is 26th in Major League Baseball. With zero shutouts on the season, they are dead last, tied with Philadelphia and San Francisco. Surprisingly Detroit has amassed 29 quality starts, which is good for sixth in MLB. However, where that comes into play is the bullpen, which we will get to shortly. Detroit pitchers are allowing opposing hitters to hit .266, which is 26th in MLB.
The bullpen in Detroit is the worst in baseball. Ranked 30th overall in ERA with 5.07 and is 15th overall in saves with 13. The record for the bullpen is 6-9 which is not great, it is the second least amount of wins in MLB. With 151.2 inning pitched this season, they have been used the third least, only Cleveland and Washington have used their bullpens less. The difference in all of these teams though is that Detroit is the only team that is having a bad season. For being used the third least, Detroit has allowed the eight most earned runs with 86 and fifth most overall with 98.
Detroit's bullpen has blown 10 saves in 23 save opportunities, which is 23rd overall in save percentage with a percentage of 56.52. With a total of 31 home runs allowed, they might as well be pitching batting practice. That is the most homers allowed in MLB and they have been used the third least.
Want another reason to know why the Tigers have underperformed? Look no further then their star hitters.
Miguel Cabrera
39 G, 142 AB, .261 AVG, 5 HR, 15 R, 22 RBI, 23 BB, 36 SO
Justin Upton
49 G, 173 AB, .237 AVG, 9 HR, 30 R, 23 RBI, 25 BB, 62 SO
Nicholas Castellanos
50 G, 197 AB, .208 AVG, 4 HR, 20 R, 25 RBI, 18 BB, 58 SO
Victor Martinez
47 G, 171 AB, .263 AVG, 4 HR, 15 R, 27 RBI, 19 BB, 26 SO
Ian Kinsler
41 G, 159 AB, .239 AVG, 4 HR, 30 R, 11 RBI, 20 BB, 24 SO
J.D. Martinez
18 G, 55 AB, .273 AVG, 8 HR, 12 R, 17 RBI, 14 BB, 17 SO
The only productive hitter listed above has barely played. J.D. Martinez has only been back for 18 games and he is nearly their most productive hitter. The above listed players are who the Tigers offense relies on to score runs.
Detroit needs to blow up the team. Trade all useful assets to get prospects and just accept that it's all over. While the late Mike Illitch was the owner, he tried every year to win a World Series. Spending almost carelessly to put together a winning team. Handing out big contracts to anyone in an attempt to get that elusive World Series Championship. The Tigers appeared in two World Series in a seven year period, 2006 and 2012. All they are left with now is the bloated contracts of players that have no business being paid that much. Let's look at four bad contracts the Tigers are currently on the hook for.
Justin Verlander: Age 34
Total Contract 6 years, $162 Million. Years Remaining: 4 (including 2017)
Remaining amount owed including 2017: $106 Million
Miguel Cabrera: Age 34
Total Contract: 8 years, $248 Million. Years Remaining: 7 (including 2017)
Remaining amount owed including 2017: $220 Million
Justin Upton: Age 29
Total Contract: 6 years, $132.75 Million. Years Remaining: 5 (including 2017)
Remaining amount owed including 2017: $110.625 Million. Player Option for remaining 5 years after 2017.
Jordan Zimmermann: Age 31
Total Contract: 5 years, $110 Million. Years Remaining: 6 (including 2017)
Remaining amount owed including 2017: $92 Million
The above contracts are unmovable. Verlander and Cabrera are both 34 with a lot of money owed. They are not their former selves. These contracts were essentially a "Thank You" deal given to them for all the years of production they gave Detroit. Upton is streaky, but when he is bad, HE IS BAD. Upton is never going to receive any deal like he received from Detroit, so it is expected that he will opt-in to that team-unfriendly deal. Zimmermann apparently has forgotten how to pitch in 2017 and no team would take him as a part of their roster.
The only way the Tigers will move any of the above players, is they would have to include quality players they don't want to move, Michael Fulmer, Nicholas Castellanos, Matthew Boyd, Daniel Norris and JaCoby Jones. These would be in addition to the Tigers paying the absolute majority of the contracts they are moving.
The front office won't like it and neither will their fans, but to get to the top, you have to tear it down to the foundation. The Cubs didn't get where they are at by trying to put together a patchwork roster and keep living in the glory days of their former stars. They have to tear it down to the absolute foundation. The fact is the Tigers will be flat out bad for a few seasons. The Cubs were god awful before all of their prospects made it to the Major Leagues.
Detroit wants to have a winning baseball team but seem unable to go through the growing pains of being bad for awhile. You can't have it both ways. The days of the 90's and 2000's Yankees are over. "Buying" teams doesn't work anymore. Trading away assets, absorbing bad contracts, drafting quality players and rebuilding the farm system is the way to go. The Tigers can have a future, however they need to be terrible first.
Follow me on Twitter @Jimmmitude
Jim Mastrucci is the Managing Editor for cover32 Houston Texans coverage, and an NBA contributor for Roto Den.
For Texans news and coverage follow @cover32_HOU on Twitter
http://cover32.com/texans/
Follow Roto Den on twitter @rotoden
Website launching June 2017