MLB Power Rankings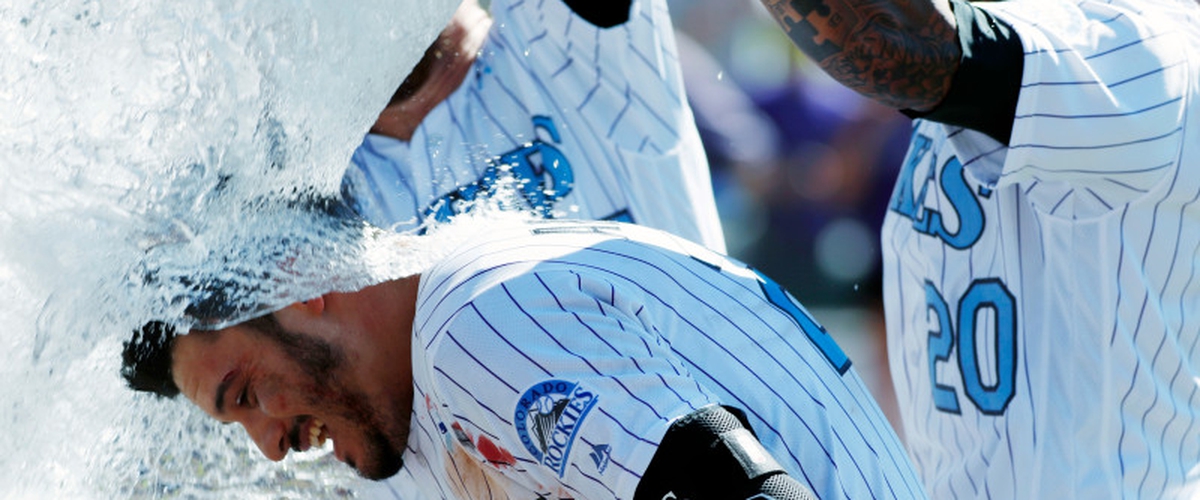 It has finally happened. The Astros have been dethroned. We have a new Number 1 this week.
1. Colorado Rockies
2. Houston Astros
3. Arizona Diamondbacks
4. Los Angeles Dodgers
5. Washington Nationals
6. Cleveland Indians
7. Boston Red Sox
8. New York Yankees
9. Milwaukee Brewers
10. Texas Rangers
11. Tampa Bay Rays
12. Baltimore Orioles
13. Minnesota Twins
14. Los Angeles Angels
15. Seattle Mariners
16. Toronto Blue Jays
17. Kansas City Royals
18. Chicago Cubs
19. St. Louis Cardinals
20. Pittsburgh Pirates
21. Chicago White Sox
22. Detroit Tigers
23. Atlanta Braves
24. New York Mets
25. Oakland Athletics
26. Miami Marlins
27. Cincinnati Reds
28. San Diego Padres
29. San Francisco Giants
30. Philadelphia Phillies
Notes about the Power Rankings:
The Rockies have overtaken the Astros. While the Astros have two less losses, the injuries that Houston has suffered this season have started to tak their toll. Houston went 4-6 in their last 10 games while Colorado went 7-3. Houston could start to slip more if they don't turn it around soon.
Did the Indians pull a Cavs and "Flip The Switch"? It certainly seems like it. Fresh off a four game sweep of the Twins in Minnesota, Cleveland is 7-3 in their last 10 games. With the .500 baseball they were playing it allowed them to stay alive and in the discussion for winning the division. The sudden emergence of Edwin Encarnacion has helped. Edwin is a slow starter and this year is no different. Struggled through the first two months of the season to come alive at the end of May. Tribe pitching has been rather dominant lately as well. Even with Salazar injured and in the bullpen.
What happened to the Yankees? Inexperience happened. The Yankees seemingly ran into the correction that was waiting to happen. Their young players (except Judge) were playing way above their heads while the veterans temporarily turned back the clock. It seems like a mix of inexperience and Father Time have taken their toll on the Yankees.
The Cubs are still a mess. Even if Rizzo is sizzling in the leadoff spot. This can't be seriously considered as a long term move. Rizzo is best with runners on base ahead of him. As a lead off guy no one is one base. With his high average of late, he could be driving in multiple runs instead of none or one on a solo home run. Rizzo as a leadoff guy is a temporary stop gap solution. It is essentially trying to use a pail to scoop out water on a sinking rowboat. Eventually it will sink.
Can the Tigers just wave the white flag already? They've been a complete mess. Buck Farmer gave up 7 runs in 2.1 innings in Sunday's loss to the Rays. Everyone can tout Miggy's home run the other night as a potential return to his former self. Let me tell you it is not. Miggy has reached the drop off point in his career. Where he will still be productive, but not nearly at the level he has in the past.
The Phillies, Giants and Padres have all been a mess this season. At this point the question is when, not if they start selling any veterans of value. Contending teams will give up quite a bit for impactful players for the run to the playoffs and ultimately the World Series. Time to sell and see what you get bottom feeders.
Follow me on Twitter @Jimmmitude
James Mastrucci is the Managing Editor for cover32 Houston Texans coverage, and Cavs Editor for Roto Den.
For Texans news and coverage follow @cover32_HOU on Twitter
http://cover32.com/texans/
Follow Roto Den on twitter @rotoden
https://rotoden.com