NFL Mock Draft 7.0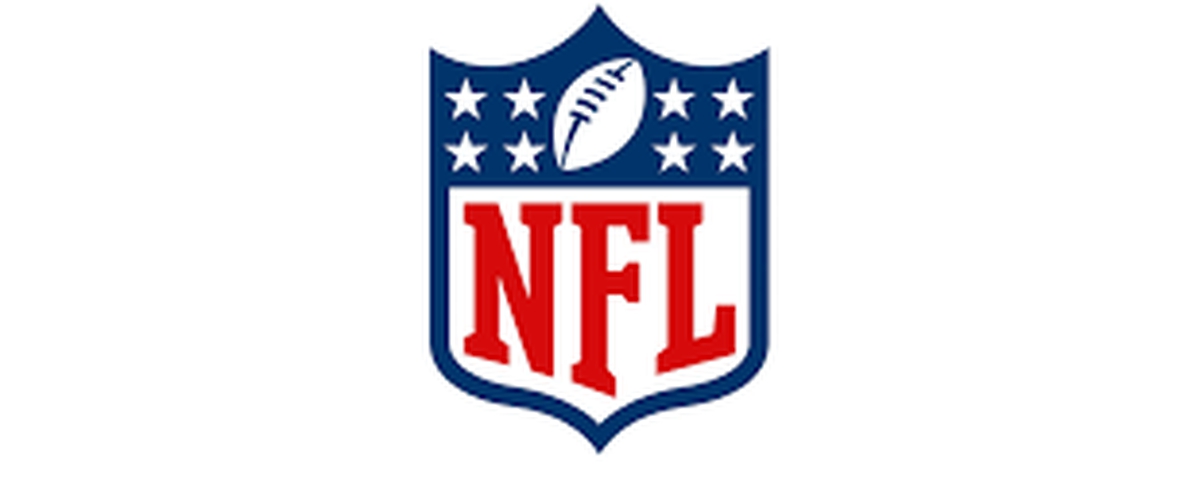 1. Cleveland Browns - Myles Garrett DE Texas A & M: Myles Garrett DE Texas A & M: Myles Garrett impressed everyone with his performance in the NFL Combine. He's big, he's fast, he's destined to be the Number 1 Overall Pick. Cleveland still has a need at QB, however this could be addressed later.
2. San Francisco 49ers - Jonathan Allen DT Alabama: Allen could be a disruptive presence on the interior of the defense for San Francisco for years to come, something they have not had for a long time.
3. Chicago Bears - Solomon Thomas DE Stanford: Chicago needs to improve just about every position on defense. Thomas can play all over the Defensive Line and can disrupt opposing offenses in both the passing and running game.
4. Jacksonville Jaguars - Deshaun Watson QB Clemson: Blake Bortles hasn't quite worked out for Jacksonville. He is an average QB, the early comparisons to Ben Roethlisberger were way off and it is time to move on. Watson is going to need some time to develop, so they are able to play Bortles while Watson can get acclimated to the speed and style of the NFL.
5. Tennessee Titans - OJ Howard TE Alabama: A big over the middle target is exactly what Marcus Mariota needs to help carry this team to the next level. A combination of Howard and Walker at TIght End will give opposing defenses fits and will compliment their running game nicely.
6. New York Jets - DeShone Kizer QB Notre Dame: The Jets need help all across the board. They are a team that is about 3-5 years from being competitive. Kizer would get the chance to sit behind Josh McCown and learn from an experienced veteran. McCown's injury history suggests Kizer will play at some point in his rookie season.
7. Los Angeles Chargers - Mike Williams WR Clemson: Los Angeles does not have any reliable receivers on their team. Travis Benjamin is a speed guy mainly capable of running go routes. Williams could come in and easily be the starter from day 1.
8. Carolina Panthers - Christian McCaffrey RB Stanford: McCaffrey is shooting up draft boards, Carolina is in need of a replacement for Jonathan Stewart and they need a reliable playmaker for their offense. The impact McCaffrey will have in the NFL is hard to determine. He would work best as a part of a running back by committee approach which is the system Carolina likes to run. A trio of McCaffrey, Stewart and Newton could cause problems for opposing defenses.
9. Cincinnati Bengals - Jamal Adams S LSU: The Bengals need another safety. George Iloka can only do so much, and in the modern NFL, if you don't have 2 good safeties, you might as well have none. Adams can be a difference maker for any team that drafts him.
10. Buffalo Bills - Marshon Lattimore CB Ohio State: After letting Stephon Gilmore jump ship and join the Patriots, Buffalo needs to replace him. Lattimore is just one of 3 really good defensive backs to come out of Ohio State in this draft. Whichever DB any team decides to go with, they will be making a great pick.
11. New Orleans Saints - Malik Hooker S Ohio State: New Orleans just released Jairus Byrd. They haven't had a quality Safety since Darren Sharper ended his career in New Orleans. Time to focus on building a defense for the inevitable transition period after Drew Brees leaves.
12. Cleveland Browns - Mitchell Trubisky QB North Carolina: Here it is, the Browns select a Quarterback, and a hometown kid too! Trubisky measured in at 6'2" which is just in the preferred QB height range of 6'2" to 6'5", he has good sized hands, and the ability to evade a pass rush if necessary. The one thing Browns QBs have largely lacked since returning in 1999 is the size and frame to play in the AFC North. Mitchell has both. 
13. Arizona Cardinals - Marlon Humphrey CB Alabama: Arizona has Patrick Peterson and Tyrann Mathieu, but not much else. They need another quality corner to help cover opposing receivers and bring the Cardinals defense back to the level they were at only a couple seasons ago.
14. Philadelphia Eagles - Derek Barnett DE Tennessee: Here's the deal, Philly''s Defensive End's are average, there is nothing special here. Barnett could be special, which would be a huge steal at 14 in the draft.
15.  Indianapolis Colts - Taco Charlton DE Michigan: The Colts defense has been quite lackluster the past few seasons. They already have attempted to address the Linebacker position in Free Agency by signing former Patriots Jabaal Sheard and Barkevious Mingo. But they need a disruptive force on the line. Charlton will be able to be moved around the line with Sheard and Mingo and cause havoc for opposing offenses.
16. Baltimore Ravens - Cam Robinson OT Alabama: The Ravens seem to lose quality offensive lineman every offseason and never replace them. Robinson will never be Jonathan Ogden, but can be a quality Offensive Tackle for Baltimore.
17. Washington Redskins - John Ross WR Washington: Washington recently lost Pierre Garcon and Desean Jackson. They signed Terrelle Pryor in Free Agency, but still need another player to pair with Pryor and Jordan Reed. Ross would fill the void left by Jackson and Garcon as a quick athletic secondary receiver.
18. Tennessee Titans - Corey Davis WR Western Michigan: After taking OJ Howard, Tennessee needs to draft a Wide Receiver to complete their offense. Davis would be the only legitimate WR on the roster, but with the offensive style of the Titans, this will not be an issue.
19. Tampa Bay Buccaneers - Leonard Fournette RB LSU: Tampa Bay seems to have all but moved on from Doug Martin and Fournette is more than likely the best Running Back available in this draft. Adding him to an offense that already boasts Jameis Winston, Mike Evans and Desean Jackson will be scary.
20. Denver Broncos - David Njoku TE Miami: Denver has lacked a difference maker at the Tight End position ever since Julius Thomas left to go to Jacksonville. Njoku could be great addition to the great group of pass catchers Denver already boasts. Now whoever ends up throwing them the ball is a different story.
21.  Detroit Lions - TJ Watt LB Wisconsin: TJ can play either the Inside or Outside Linebacker.  This versatility will be key to team who has a glaring weakness at the Linebacker position., especially after releasing DeAndre Levy.  This will allow Detroit to move him around in multiple spots to best utilize his capabilities. 
22. Miami Dolphins - Quincy Wilson CB Florida: Drafting Xavien Howard last year was the first step in the right direction, taking Wilson is the next step. They have good players in their front seven, now it's time to get better in the back 4.
23. New York Giants - Reuben Foster LB Alabama : The Giants have a good defense and an even better offense. Foster can help a New York team that is primed to make a Super Bowl run this season.
24. Oakland Raiders - Zach Cunningham LB Vanderbilt: The main weakness for the Raiders is the Linebacker position. Cunningham is very talented and has the skill set that should translate nicely to the NFL.
25. Houston Texans - Garrett Bolles OT Utah: Houston has some great weapons on offense, however they lack some quality offensive lineman to help get time for the Quarterback to throw them the ball. Bolles can be a great addition to a team that could be a playoff team this year.
26. Seattle Seahawks - Ryan Ramcyzk OT Wisconsin: Seattle has giant questionmarks eveerywhere on their offensive line. Time to address this with a quality Tackle in Ramcyzk. He will be able to protect Russell Wilson and be a cornerstone of their line for years to come.
27. Kansas City Chiefs - Gareon Conley CB Ohio State: Kansas City has some quality Defensive Backs. However not quite enough. Conley came bolster a defensive backfield that already features Marcus Peters and Eric Berry.
28. Dallas Cowboys - Dawuane Smoot DE Illinois: Dallas still hasn't solved their Defensive End problem and they can here. They need someone reliable to play the position and isn't in danger of being suspended for an entire season. Smoot has the potential to be a beast and Dallas needs a beast besides Sean Lee on defense.
29. Green Bay Packers - Jarrad Davis LB Florida: Green Bay re-signed Nick Perry, but still need to replace Julius Peppers.  They could kick Matthews out to the outside, but I think they should keep him on the inside and take Davis to best utilize the talent they have at Linebacker.
30. Pittsburgh Steelers - Patrick Mahomes QB Texas Tech: I strongly believe the Steelers will be finding the guy who they think can be the heir to Ben Roethlisberger at this pick. He only has so much time left and has hinted at retirement. Pittsburgh extended Antonio Brown and is looking to extend Le'Veon Bell. They have the future figured out the at the skill positions, now time to figure it out for the Quarterback position.
31. Atlanta Falcons - Haason Reddick LB Temple: Atlanta needs to improve the Linebacker position and Reddick will do just that. He can be the defensive force for Atlanta they showed they desperately needed in their Super Bowl collapse.
32. New Orleans Saints - Takkarist McKinley DE/OLB UCLA: Time for the Saints to add another pass rusher to solidify their defensive front that already features Cameron Jordan and Nick Fairly. McKinley has the versatility to play Linebacker or Defensive End, he would best be utilized as DE in New Orleans scheme.