Stop It! The Warriors Wouldn't Beat the 95-96 Bulls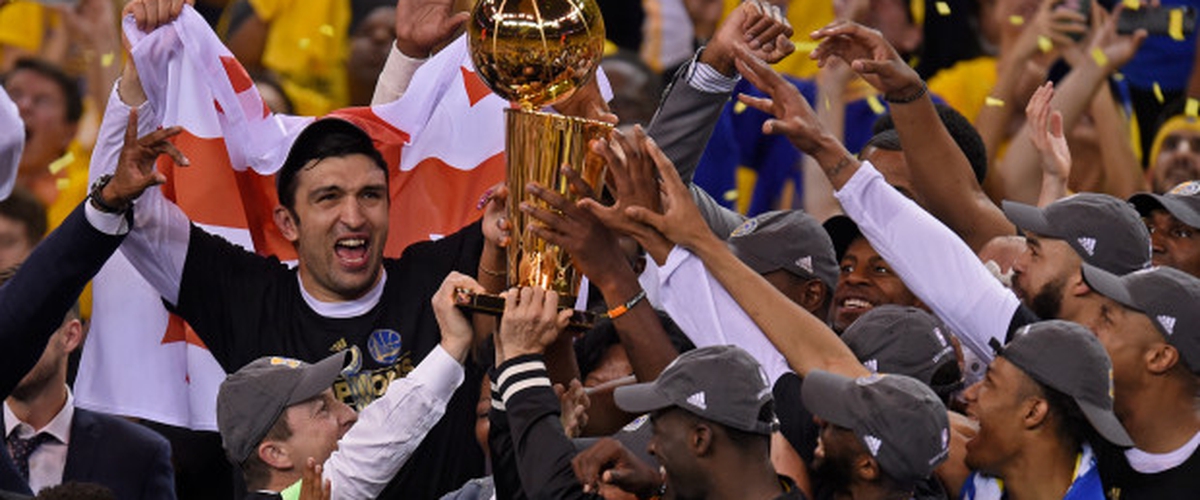 It has been the talk of the NBA all season long. Are the Warriors better than the 95-96 Chicago Bulls? The answer is an emphatic no.
Granted, the Warriors can score a lot, however are you aware with 105.7 playoff points given up per game that they are the most all time by an NBA Champion? Is the suggestion that the Warriors will simply not play defense about the Greatest Team of All Time? Allowing Jordan and Pippen to simply have their way with their Swiss cheese defense?
The Bulls allowed 86.8 point per game during their playoff run in 95-96. The reason? They had some of the greatest defenders ever to play the sport on their team.
Jordan's offensive skill completely outshines his defensive ability. He was a great defender during his day and it is largely forgotten. Pippen was the absolute definition of lockdown defender. Anyone who was guarded by Pippen was essentially shut down for the night. Dennis Rodman is everything Draymond Green wishes he could be. Rodman was an irritant, absolutely no doubting that. However he was an effective irritant. He could irritate the player he was guarding while still being able to make plays defensively.
Let's look at how the starters would match up.
Stephen Curry - Ron Harper
Klay Thompson - Michael Jordan
Kevin Durant. - Scottie Pippen
Draymond Green - Dennis Rodman
Zaza Pachulia. - Luc Longley
Harper was a 6'6" point guard, hardly the shorter point guards prevalent in the league then and today. Harper would be able to use his length to an advantage to slow down Curry. Curry would still score and make plays but not at the rate he currently enjoys.
Advantage: Curry
Does anyone think that Klay has any shot slowing down Jordan? No? Didn't think so. Jordan would make Klay look like a fool. It would look like an NBA player playing against elementary schoolers. Klay would be shut down offensively as well. Jordan was a tough defender and not allow Klay to "go off'.
Advantage: Jordan. Duh.
Here is where some people will disagree. Those people never watched Scottie Pippen closely. Did you know Pippen led the Jordan-Less Bulls to a 55-27 record? Didn't think so. Pippen was good offensively but even better defensively. The absolute definition of "Elite Defender". Durant can score and has length. Durant is only one inch taller than Pippen. and only 12 pounds heavier. The weight difference is a direct result of the height difference. Pippen would score and shut down Durant.
Advantage: Pippen
Alright, the battle of the Hot Heads. Rodman versus Green. I will give it to Green, he is better offensively, However defensively, it is not even close. Rodman was a rebound machine. From 1991-1998 he never averaged less than 14.9 rebounds per game. That number is just astounding. However Green's career high is 9.5 which makes this comparison not even close. Rodman had something about him where he could enter the head of an opponent before they even stepped foot on the court. Rodman could irritate a player so badly they wouldn't even come close to performing to a level known as average. Green can be irritating, but he is irritating because he commits a foul and thinks it is a crime against humanity.
Advantage: Clearly Rodman
The least intriguing matchup here, Luc Longley versus Zaza Pachulia. Longley had his place as a 7'2" center and Pachulia has his as a 6'11" power forward. Neither are great at what they do.
Advantage: PUSH
Let's look at the difference in bench players.
The Bulls featured Steve Kerr, Toni Kukoc, John Salley, Bill Wennington, James Edwards, Jason Caffey, Jud Buechler, Randy Brown, Jack Haley and Dickey Simpkins.
The Warriors have Matt Barnes, Ian Clark, Andre Iguodala, Damian Jones, Shaun Livingston, Kevon Looney, James Michael McAdoo, Patrick McCaw, Javale McGee and David West.
The Bulls clearly have the advantage here. Kerr, Kukoc and Buechler were capable of making a shot when counted on. Salley though at the end of his career, still played a valuable role on the Bulls. The Warriors bench had some players that played their roles, however they are not at the same level as the Bulls bench. Iguodala, Livingston and Clark can make some plays, but they are not as reliable as the Bulls bench players. David West had some moments but obviously can't be accounted for consistent production. McGee rode the pine in Game 5 because he can't guard the pick and roll. The only reason anyone would choose the Warriors bench over the Bulls is current player name recognition.
Advantage: Bulls
The last thing to evaluate is the coaching matchup and it isn't even close. The legendary Phil Jackson vs. his former player Steve Kerr.
Let's just save us all some time.
Advantage: ZenMaster
The only category the Warriors have an advantage in is Curry over Harper. That's it. Jordan, Pippen and Rodman all are clear advantages over Klay, Durant and Green. Center is a push and the bench favors the Bulls. One of the easiest decisions was the ZenMaster vs Kerr. ZenMaster wins everytime.
It is abundantly clear, the Bulls would defeat the Warriors. In a seven game series Bulls would win 4 games to 1. The one game to Golden State is a courtesy due to the chance the Bulls have an off game not because they play better. Alright, it is settled, the 95-96 Bulls would defeat the Warriors. The Bulls are just too good and the Warriors wouldn't be able to stop them. Case closed.
Follow me on Twitter @Jimmmitude
James Mastrucci is the Managing Editor for cover32 Houston Texans coverage, and Cavs Editor for Roto Den.
For Texans news and coverage follow @cover32_HOU on Twitter
http://cover32.com/texans/
Follow Roto Den on twitter @rotoden
Website launching June 2017