Patriots top needs before 2020 NFL Draft and a guy I would like to see them draft from each position.
TIGHT END- After the Patriots lost Rob Gronkowski they simply have had no answer at this position. They signed Dwayne Allen in 2017 and he provided close to nothing while on the field. Once Gronkowski departed it was up to Matt LaCosse and Ryan Izzo Both of these guys did not have that much experience at the NFL level and it clearly showed last season. The Patriots got the least production out of this position in the NFL. The Patriots need a tight end and they need one badly to help whichever quarterback starts the season. The only problem is this draft class is very thin at the position.
Cole Kmet- Notre Dame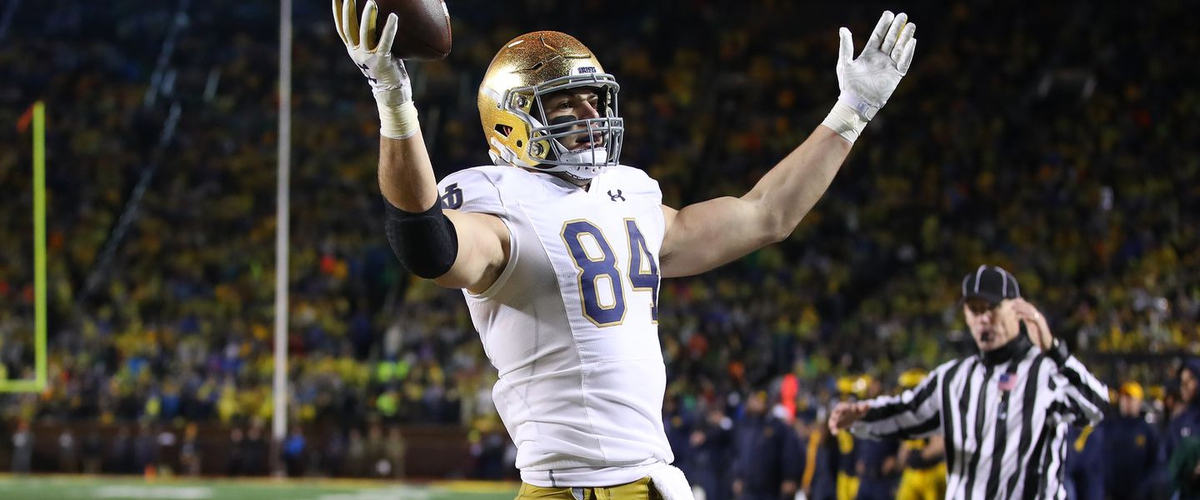 DEFENSIVE END- The Patriots have had superstars come through their system in the past but none of those stars seem to be on the current roster. Don't get me wrong Chase Winovich could well be on his way but let's not forget he is still only 25. The surrounding players such as Deatrich Wise Jr. and Derek Rivers have not really panned out so far like we had hoped. Are you really that comfortable with John Simon being one of your starting defensive ends? That said the Patriots need someone like a Trey Flowers, they need to find a way to get much more pressure on the quarterback this season and if they can't find a way it's going to be a long season in Foxborough.
A.J Epenesa- Iowa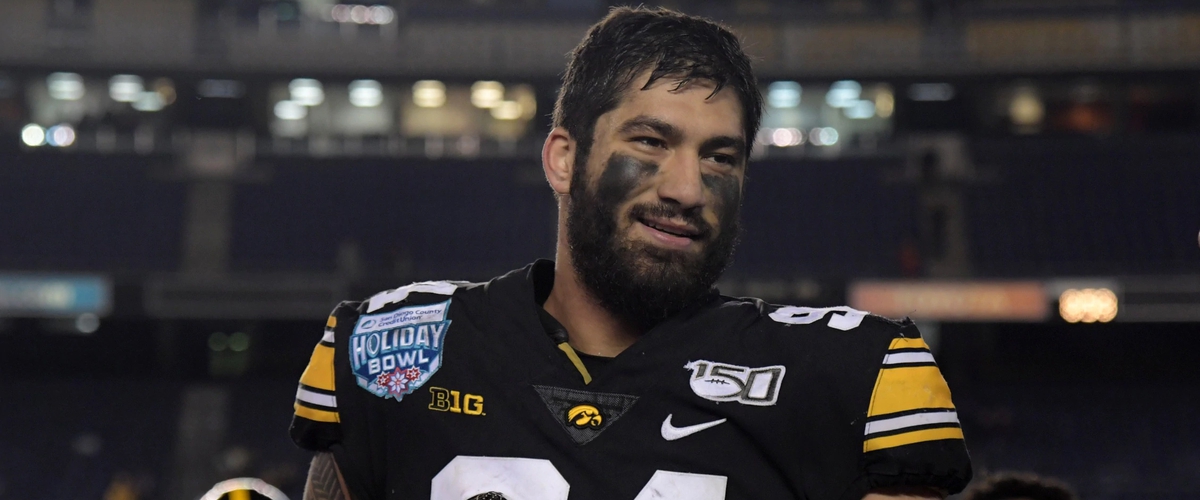 LINEBACKER- The Patriots 3rd area of need happens to be from a position where they lost 3 key contributors from last season. Gone are Kyle Van Noy, Jamie Collins, and Elandon Roberts. New England still has Dont'a Hightower and Ja'Whaun Bentley did show us glimpses of hope before getting injured but the need for speed is real this season. Brandon Copeland was another guy the Patriots signed in free agency but he has not really shown too much at the NFL level. This position still looks like one of the biggest holes on the roster.
Zach Baun- Wisconsin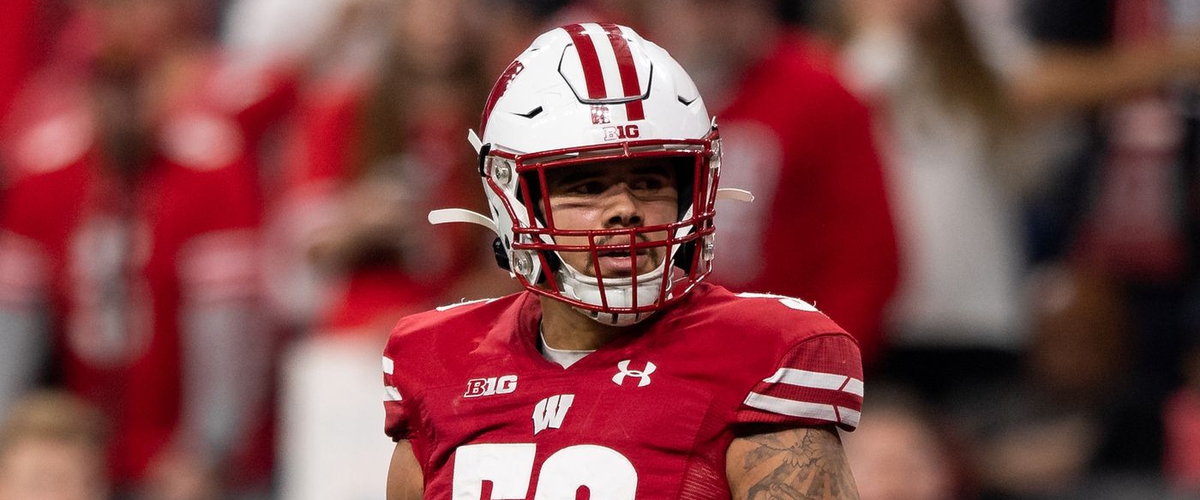 KICKER- As we all know the Patriots decided to release the franchise's all time leading scorer with 1,775 points. After 14 successful seasons the Patriots need a new kicker. Once Gostkowski went down last season it turned out to be one giant mess. Between Mike Nugent, Kai Forbath, and Nick Folk the Patriots never seemed too comfortable with whatever kicker was on the field. Nick Folk is still a free agent but will they go back to the man they ended the season with last season? Drafting a kicker finally seems somewhat important for the 1st time in a long time.
Rodrigo Blankenship- Georgia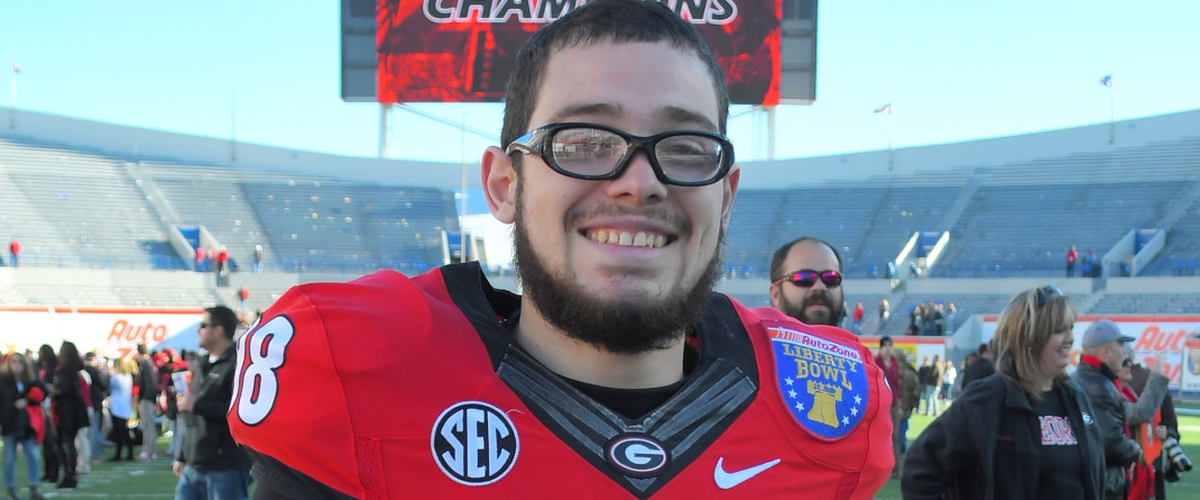 QUARTERBACK- Some guy by the name of Tom Brady decided not to come back to New England after 20 seasons and six Super Bowl titles. With Brady now in Tampa Bay the Patriots are left with Jarrett Stidham and veteran Brian Hoyer atop the depth chart. The hopes are really high for Stidham but it would not be a bad idea to bring in some sort of competition for the youngster. After all quarterback is the most important position in the NFL. We have had it pretty good here in New England for the last 20 seasons but now is the time to figure out who the quarterback of the future is going to be.
Jalen Hurts- Oklahoma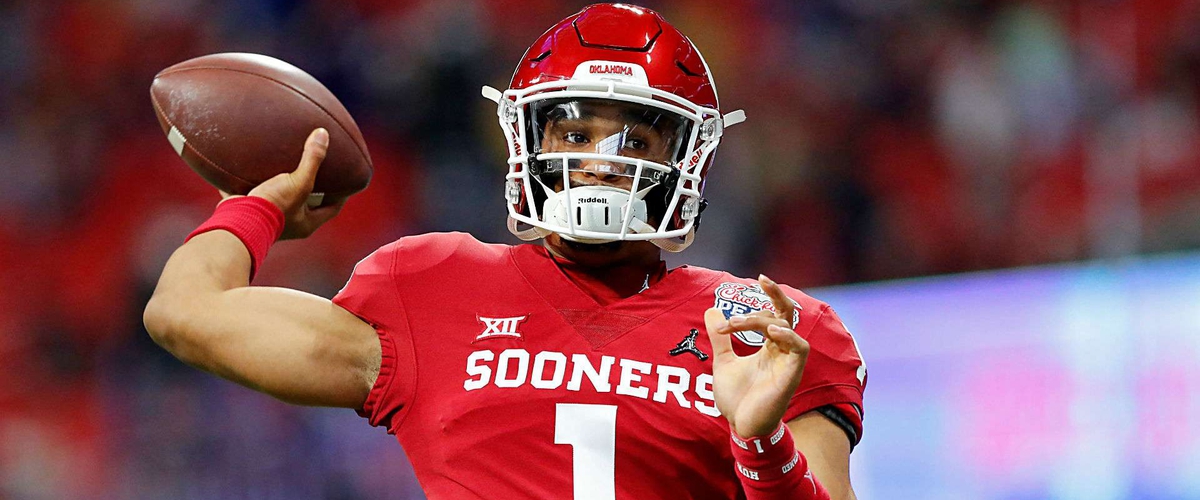 WIDE RECEIVER- Last year we came to the realization that Tom Brady did not have the help that he was used to having for the majority of his Patriots career. Obviously the Tight End position played a big part of this but regarding Wide Receivers it seemed as though it was Julian Edelman and then everybody else. When you have to rely on two rookies for much of the season you know you could be in trouble. The trade for Mohamed Sanu did not work out too well last season but the Patriots are still hopeful for a bounce back season. Phillip Dorsett is gone and Damiere Byrd is the new man in town. A depth chart of Edelman. Sanu, and Harry does not look terrible on paper but after watching this team last season but we all know a new addition to this position would be very much welcomed.
Tee Higgins- Clemson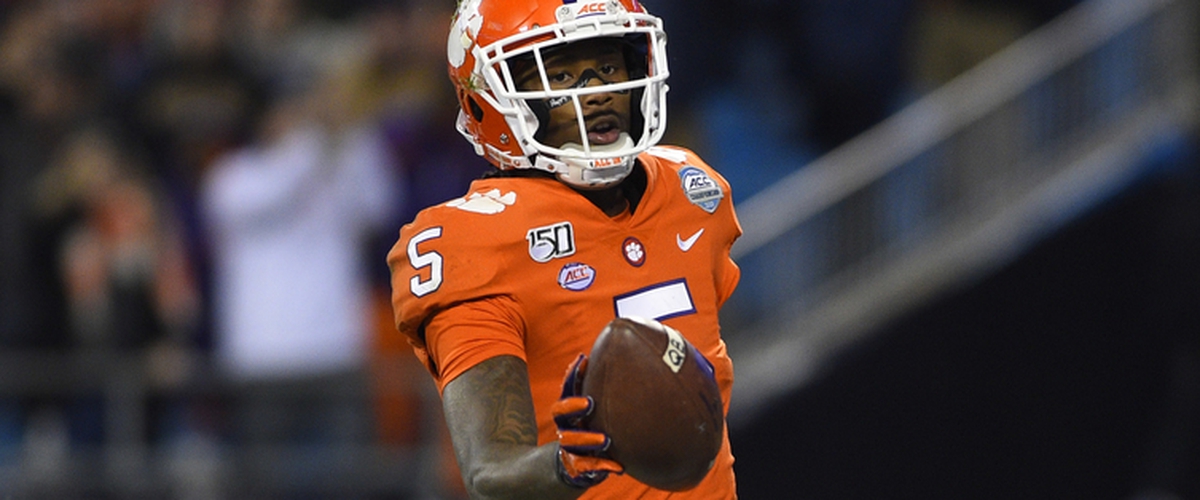 SAFETY- As far as major need goes I would not consider this a major need as the Patriots have two amazing safeties on their roster in Devin McCourty and Patrick Chung. The thing is they are both 32 years old! In my opinion Duron Harmon was one of the more underrated Patriots players of the past decade and his loss will definitely hurt the safety position. Terrance Brooks did show some hope last season and the addition of Adrian Phillips will definitely help but with your top two safeties not getting any younger this is a need that they should address with at least one of their top selections.
Grant Delpit- LSU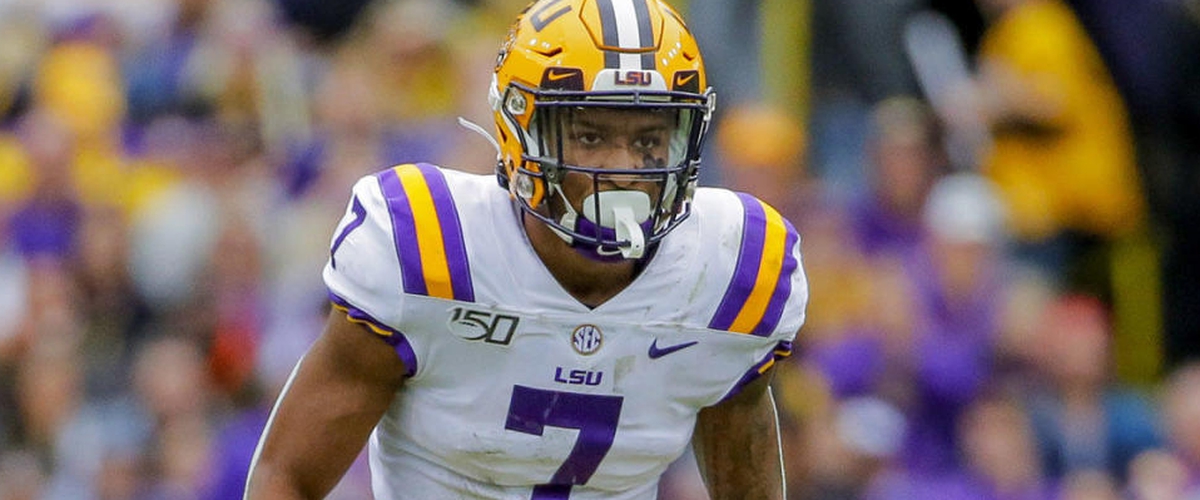 OFFENSIVE LINE- This is a big if but if everybody is healthy then the Patriots are in very good shape with an offensive line of Isaiah Wynn, Joe Thuney, David Andrews, Shaq Mason, and Marcus Cannon. The Patriots are hopeful that Andrews will be ready for the season and that is especially important with the loss of Ted Karras. Thuney and Mason are one of the best guard tandems in the league and if Marcus Cannon can stay healthy at the tackle position he could be one of the top bounce back candidates in the league next season. One of the main reasons the Patriots should wait on the offensive line is that many are forgetting last season they drafted Yodny Cajuste in the 3rd round who is a tackle out of West Virginia and in the 4th round they went with Hjalte Froholdt who is a guard out of Arkansas. These guys never really saw the field last season. The depth is definitely very good but how concerned are they with all the injuries that have piled up over the last couple of seasons?
Isaiah Wilson- Georgia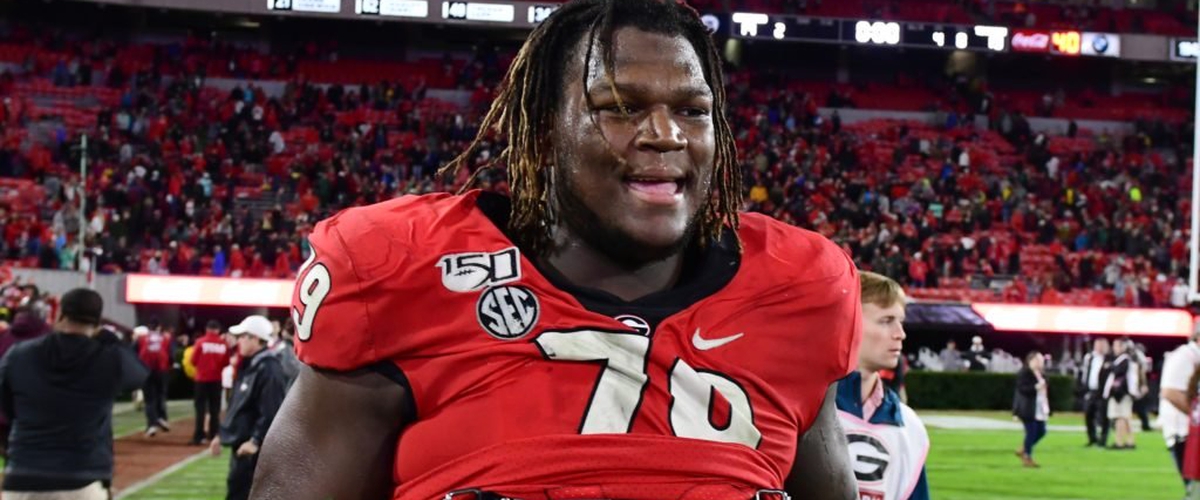 DEFENSIVE TACKLE- Lawrence Guy has been the most consistent defensive tackle for New England for the past couple of seasons and there is no reason to think he will decline. Adam Butler is another player that has shown glimpses of hope and could have a huge season. The Patriots did lose Danny Shelton but replaced him Beau Allen who is not any worse than Shelton. Also they drafted Byron Cowart out of Marlyand in the 5th round last season and even though he was hurt he projects to be in the Patriots upcoming plans for the season. With these four players intact for the upcoming season this position is not a major need on defense but I could see them drafting a hog in the middle in the later rounds.
DaVon Hamilton- Ohio State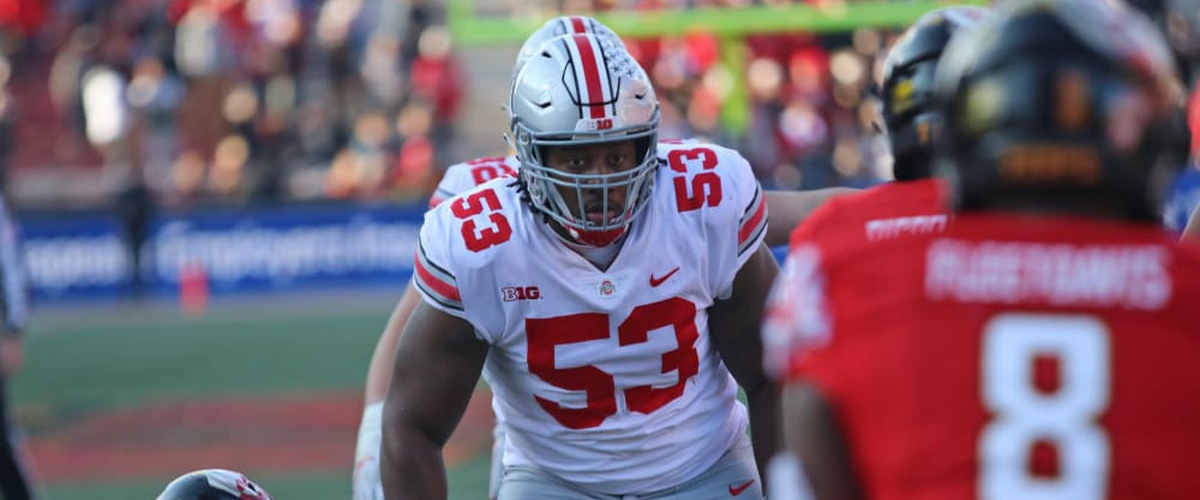 RUNNING BACK- This is by far the deepest position on the offensive side of the ball. There is really no need to draft anybody here especially after the selection of Damien Harris who they barely used. With Sony Michel, James White, Rex Burkhead, and even a dose of Brandon Bolden this position is extremely deep. Unfortunately Rex Burkhead never seems to stay healthy for a full season and James White is often used as more of a pass catching receiver but even so they have enough here! Sony Michel is the lead back and Bill needs to see what he has out of Harris this season. With so many other needs they need to wait on this position.
Antonio Gibson- Memphis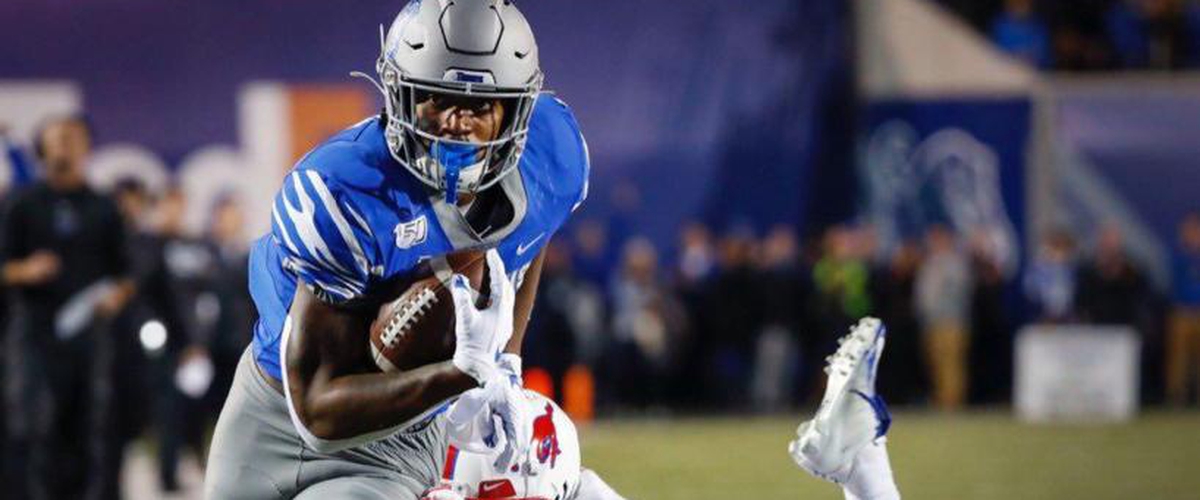 CORNERBACK- For those of you that look at the Patriots depth chart this is the deepest position on the team. The number one corner on the team and quite possibly the league is obvious and that is Stephon Gilmore. The experience and the ability to play with his brother make Jason McCourty very valuable when watching him play. Let's not forget J.C. Jackson is only 24 and Jonanthan Jones is 26 and these guys have already had tremendous starts to their Patriots careers. Joejuan Williams is the wild card here as he mostly played special teams in his rookie season and he also got in some trouble over the offseason. With four very talented cornerbacks, other positions are definitely way more important at the moment.
Khristian Fulton- LSU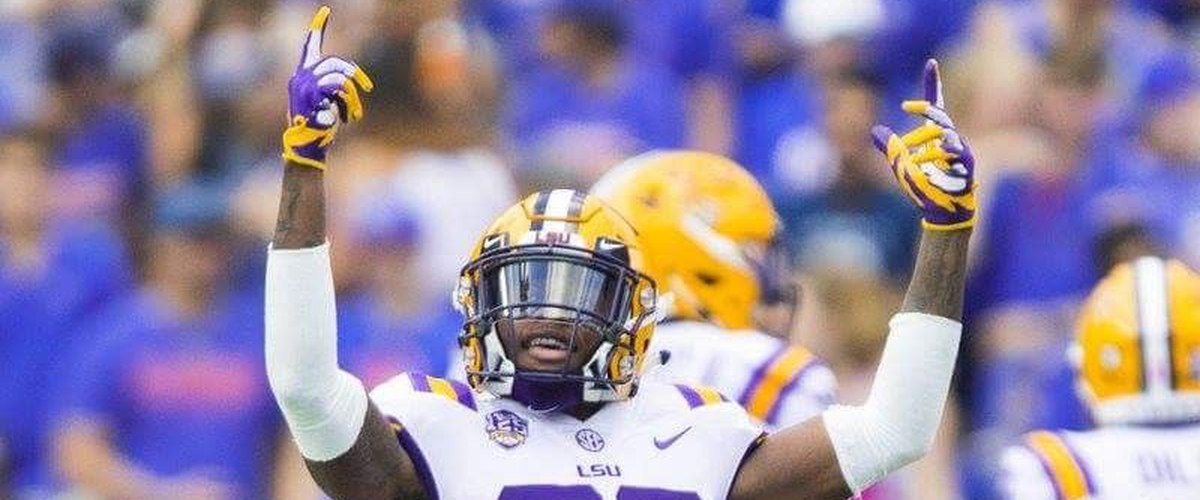 FULLBACK- This is not a major need with James Develin back for yet another season and the addition of Dan Vitale from Green Bay. They seem just fine in case injuries continue to affect Develin.
PUNTER- Once the Patriots drafted Jake Bailey out of Stanford they felt very comfortable that they drafted their punter of the future. There is no need to make a move here as the youngster looks like he will have a very promising career.