New England Patriots at Kansas City Chiefs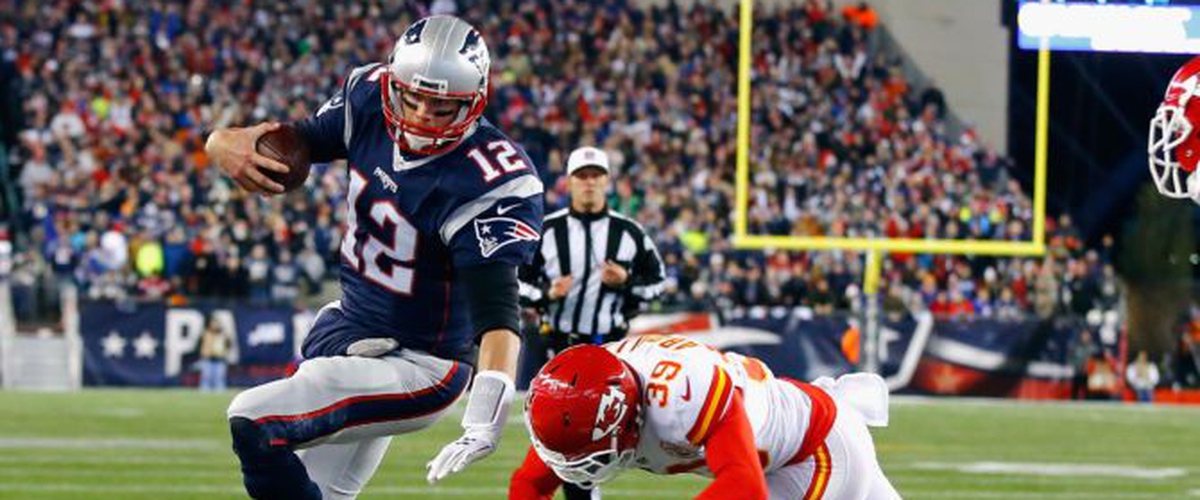 New England Patriots take on Kansas City Chiefs, September 7th
The New England Patriots will kick off the 2017 NFL season with a primetime game against the Kansas City Chiefs. The New England Patriots are favorites to continue there winning streak in Week 1 against the Kansas City Chiefs. This is not a sure thing as there are several matchups across the field that could end up deciding this game. This duel will take place on Thursday, September 7, 2017 at 8:30 p.m. ET from Gillette Stadium. The game will be broadcast on NBC.
The New England Patriots are among the top teams in the NFL in sacks allowed. a New England quarterbacks were sacked just 27 times last season, tied for fifth-best in the NFL. The tackles, Nate Soldier and Marcus Cannon deserve the credit for that. However the Chiefs have one of the most intimidating pass rushes in the NFL. The Kansas City Chiefs should be able to send Tamba Hali, Justin Houston and Dee Ford after Brady. These players combined for 17.5 sacks last season.
The Patriots will have to play without its top wide receiver Julian Edelman. He suffered an ACL tear during last week's preseason contest in Detroit. Also, the Chiefs running back Spencer Ware suffered a torn PCL in the team's third preseason game. The injury will likely require surgery and might keep Kansas City's number one running back out for the entire 2017 campaign. Ware was the top offensive weapon last year for the Chiefs with 1,368 yards from scrimmage. With Ware being out Sportsbooks Games undoubtedly will give the Patriots an edge in this one.