Penn State's rocky road to the College Football Playoff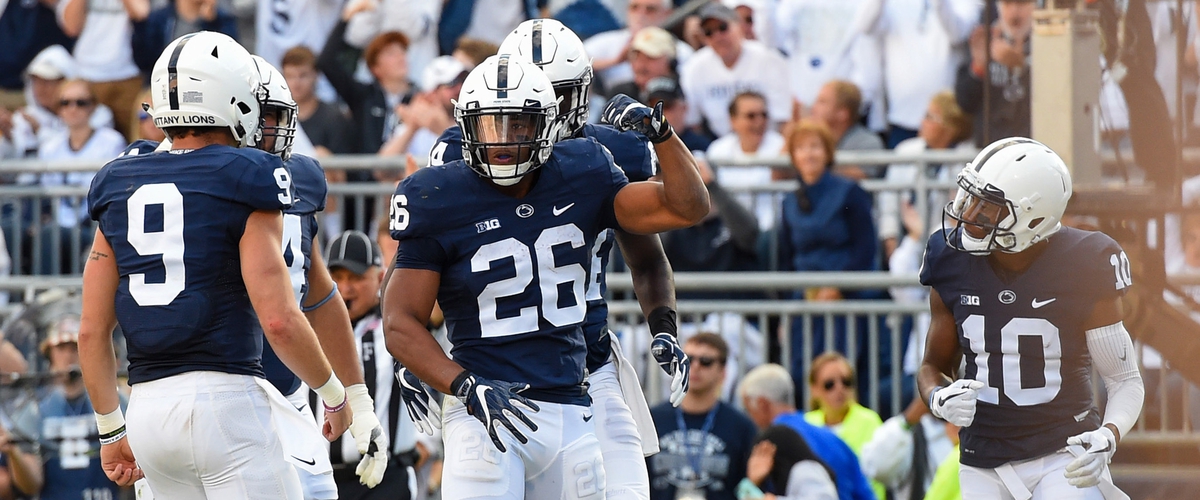 Three games into the season, and the Penn State Nittany Lions are sitting pretty at a perfect 3-0 record. Everything has fallen into place thus far, and they've only allowed seven points.
In college football, however, the way the schedule falls into place, sometimes schools face less than prominent schools because of how far in advance the schedule is created.
Traditionally, a non-conference slate of Akron, Pitt, and Georgia State, is exactly what PSU is used to seeing early on, but in this day-and-age with the College Football Playoff, voters are looking for way more in their possible candidates for that final four.
Even with Ohio State falling to Oklahoma in Week 2, a loss to a highly ranked team looks better in terms of playoff placement than a blowout win over a "cupcake school."
Last season, schedule of strength was the primary reason for Penn State's exclusion from the CFP, and a loss to Pitt, and blowout loss to Michigan, really spelled the end for that dream, even with the Nittany Lions going undefeated the rest of the way, beating Ohio State in Happy Valley, and winning the B1G Championship at the end of the season.
So Penn State faces another season with similar circumstances. A mediocre first three games means Penn State has to play nearly perfect for the rest of the season.
Even a loss to either Ohio State or Michigan could mean Penn State misses out on the CFP for the second straight year.
Penn State heads to Iowa on Saturday to start conference play for the season, and in my opinion, the Hawkeyes may be the best team in the B1G West. Northwestern came into the season looking like a dark horse to clinch the division, and Wisconsin always presents themselves as being a pretty large threat to win that division, but Iowa might just have what it takes to head to Indianapolis at season's end.
Iowa knows they need to win this game, and they know that PSU exudes confidence heading into this game. Revenge is on the Hawkeyes' minds after being blown out 41-14 at Beaver Stadium just a season ago.
Will Penn State lose this game? Likely not, though if they aren't careful, Iowa will be the sneaky team to jump up make the upset happen.
But with Trace McSorley being as good as he has been in recent weeks, and Saquon Barkley being as quick and inhuman as always, this offense is very difficult to halt.
The key to winning this game for Iowa is to figure out how to A) penetrate the defensive front from PSU, and B) Stop Saquon. Figure out how to slow him down, and execute on every play.
Although this game is going to be played at a sold out Kinnick Stadium, at night on ABC in front of a striped-out crowd, this is absolutely Penn State's game to lose.