AFC and NFC Conference Championship Picks - One Game Away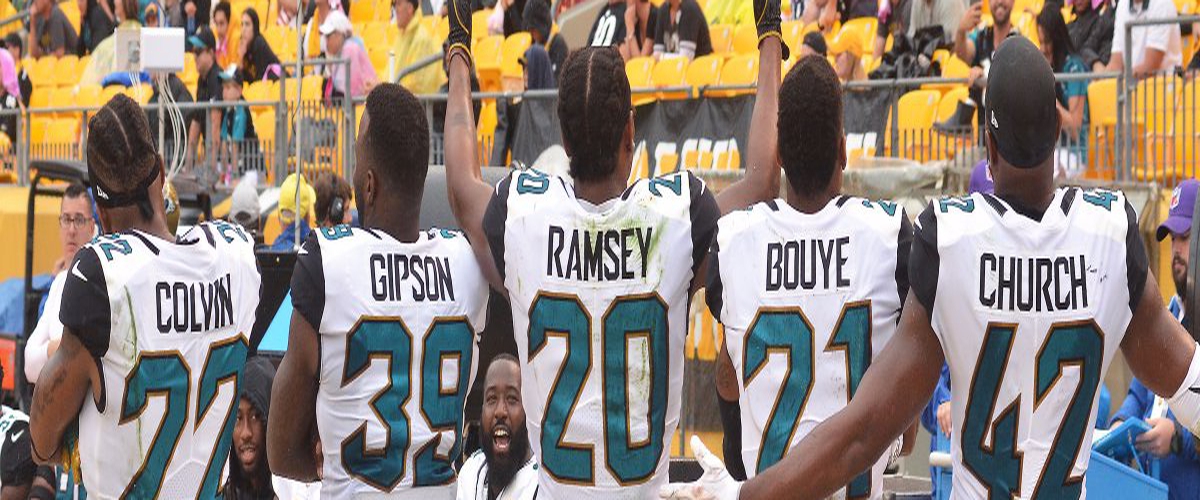 Conference Championship week is here! Jacksonville travels to Foxborough and will face the Patriots on Sunday afternoon in what should be a thrilling matchup. Following the conclusion of that game, we'll see Philadelphia host Minnesota as the underdogs (underdogs!) in a battle between two backup QB's that are now NFC Championship competitors. It's bound to be a fantastic Sunday of football; let's see who TBFF has slated to win!
Jacksonville Jaguars @ New England Patriots (Sunday, 1:05 PM ET)
Many of you are going to pick New England rolling over Jacksonville, but not so fast. If Blake Bortles avoids turnovers and makes a couple plays down the stretch like he did last week, Jacksonville can keep this game close. If Bortles makes more than a couple plays and Leonard Fournette gets going, this game will be entertaining. If the aforementioned occur and the defense finds a way to slow down Tom Brady, Jacksonville will emerge victorious. That's what I'm banking on, especially if the recent news of Tom Brady's hand injury is legitimate. The drama surrounding the Patriots is going to be amplified immediately following this game, along with questions beginning to come to the surface about Tom Brady's status for next year. Will the Patriots dynasty over? I'm not sure, but I think it's going to be put on hold until next season, starting Sunday. I'm going out on a limb and picking the upset.
The Pick: Jaguars 28, Patriots 23
Minnesota Vikings @ Philadelphia Eagles (Sunday, 4:40 PM ET)
Minnesota is simply the better team out of the two playing in this game. Case Keenum is better than Nick Foles. Keenum has equal, if not better weapons at his disposal and has a top-two defense to alleviate some of the pressure when things get intense. Philadelphia's defense won the game last week. If Foles can't throw a touchdown against the Falcons, he's in for a rude awakening against Minnesota. Whether Foles throws 50 times or hands it off 35 times, it's not going to make a difference. It'll be close, but the better team will win and advance to Super Bowl 52. Case Keenum vs. Blake Bortles. Who would have predicted that heading into the season? Nobody.
The Pick: Vikings 24, Eagles 24
This concludes the Conference Championship edition of The Best Foote Forward's NFL Picks. Have anything different? Reach out to me below and let me know!
Also, I'd like to officially announce my work for Kings of Kauffman, a FanSided MLB website. I currently post daily on the site and am very excited to continue doing so in the future. If you're an MLB fan, please head over to Kings of Kauffman and check out some of my work!
————————————————————————————————————
This is your reminder to put your Best Foot(e) Forward in everything you do today! Always do the right thing and be the best possible version of yourself every day.
As always, if you'd like to get in touch with me or follow my social media accounts, you can find them here:
Facebook: The Best Foote Forward
Twitter: @TheBestFooteFWD
Instagram: @thebestfooteforward
Email: [email protected]