7 Reasons Why You Should Learn to Ski This Winter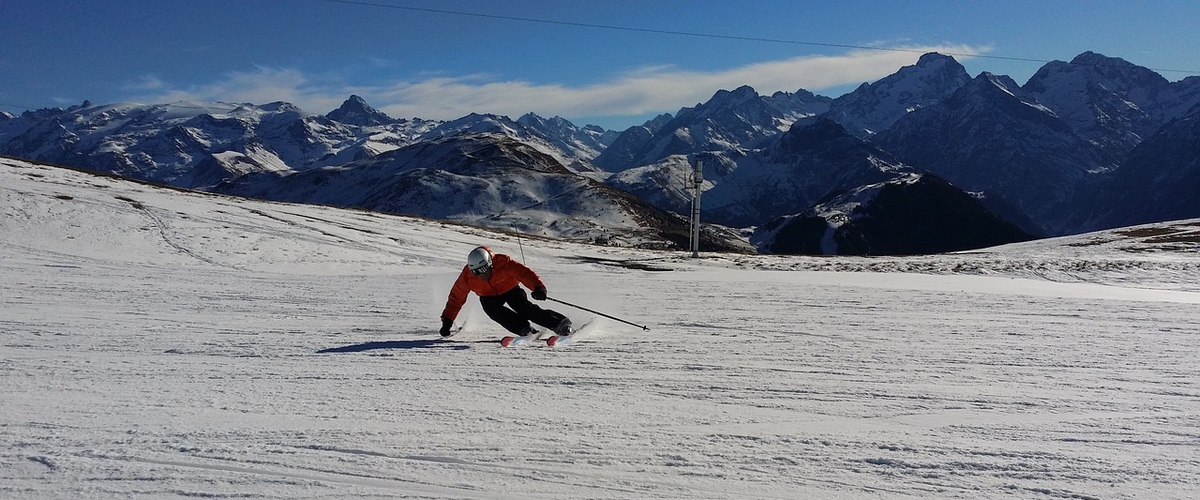 Every year winters bring some amazing winter sports for people to enjoy. Every winter, up to 100 million people enjoy snowboarding and skiing all around the globe. However, with the passage of time more and more people opt to ski and snowboard in the United States. It is because Colorado in the United States is being considered a perfect place for skiing enthusiasts to enjoy. Whenever anything about winter sports comes in mind then skiing and snowboarding is always the best option to enjoy your winters in a perfect way.
Reasons to Know Why You Should Learn to Ski
If you are pondering whether you should learn to ski or not this winter, then knowing the following reasons is essential for you. It is because these will surely let you know why it can be effective for you to learn skiing this winter.
1. A Perfect Opportunity to Get a Healthy Exercise Dose
A day spent while enjoying skiing is just like spending a day doing calf, buttocks and quad exercises. The best thing about this is that it can bring so much fun to your life which will keep making you fit and healthier without even realizing this fact.
2. Skiing Can Make You More Social
While considering, anything about winter sports, it is necessary for you to choose a sport which can help you in being more social. However, skiing and snowboarding are amazingly social sports therefore, skiing this winter will ultimately help you to become more social with ease. Skiing can help you to meet new people and diverse your social circle with ease.
3. Skiing Will Let You Fell in Love with Winters
Skiing enthusiasts always love winters. Because this is a winter sport which you will be unable to enjoy in any other season. Once you learned how to ski then ultimately, winter will become your most favorite season among others.
4. You Will Get Some Quality Time with Family
As skiing and snowboarding is a perfect sport which every of your family member can enjoy at its fullest. Therefore, ski holidays are always a perfect plan to enjoy the best family holidays. You may get a chance to enjoy it annually but still, it is a great way to keep enjoying yourself with your family.
5. Stay Happy with an Active Outdoor Lifestyle
Another thing which will let you love skiing is an active outdoor lifestyle. Studies are showing that due to long nights and short days, we get lower exposure of vitamin D which can lead to multiple health issues in extreme situations. However, skiing can lead us to a healthier and active outdoor lifestyle throughout winters. Most importantly, downhill skiing is incorporating both aerobic and anaerobic which is not only effective to burn calories but can also help in improving longevity, flexibility, strength, and balance. Even it can also boost your heart health.
6. You Can Learn Skiing at Any Age
This is without any doubt the best benefit of learning skiing. Whether you are a child, young or old, you can enjoy skiing at every age. Both of the skiing and snowboarding are technique-based sports that people of every age can enjoy with ease.
7. A Perfect Gravity-Powered Sport
When you are enjoying around and on your favorite slopes then ultimately it will be an incredibly peaceful experience for you to enjoy. Although there are some inherent risks associated with snowboarding and skiing but when you are enjoying this with full attention can keep you away from any problem. Even more, these risks can also be reduced by learning how to ski from a professional instructor. It is because these lessons usually include tips and tricks to enjoying a safer day on your favorite slopes.
Final Thoughts
Without any doubt, skiing always brings great fun to enjoy. Sliding the slopes around the skis in the mountains has the ability to bring your inner child out. Even the most reserved individuals also get an amazing opportunity to become social with the other people who are learning or enjoying skiing around them. Even more, the health benefits and happier mood which skiing can bring to you is incredible. Overall, skiing can be one of the most amazing things which you can learn ever to enjoy your winters in the best possible way.