Settling the Harden vs Westbrook Debate Once and For All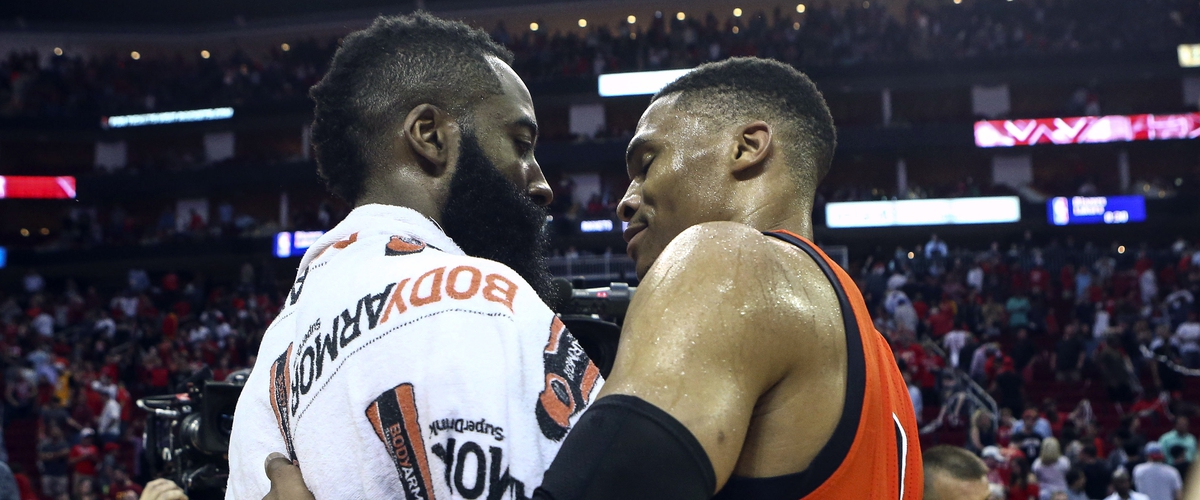 This has, without a doubt, been the most exciting MVP race in recent memory. Two incredible players are having the seasons of their lives. One, James Harden, has had a career rebirth, averaging 29 points, 8 rebounds, and 11 assists, all while leading his once dead-ended Rockets back to prominence in the Western Conference. On the other hand, Russell Westbrook is averaging a triple double, 31 points, 10 rebounds, and 10 assists, which would be the first season averaging a triple double in 56 years, and is dangerously close to beating Oscar Robertson's record of 41 triple doubles in a season. Westbrook has also single handedly carried the Thunder on his back and has brought them to the 6th seed in the west.
Both players are deserving of MVP, although I believe Harden deserves it slightly more than Westbrook.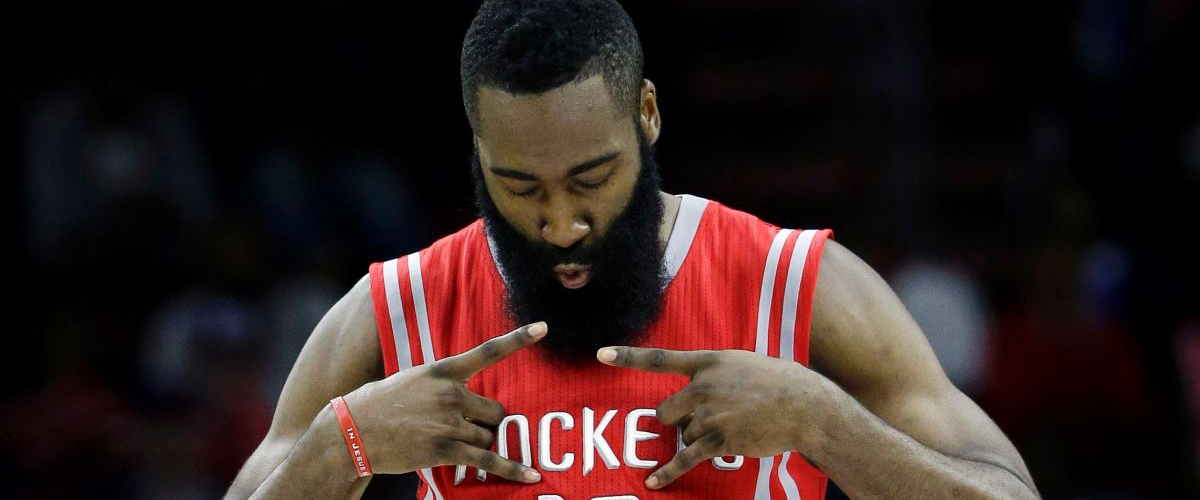 First, take triple doubles out of the equation. Yes, Russell is on a historic tear and it will be horrendous to neglect his stat line. However, triple doubles alone can't win you MVP. Even during the year that Oscar Robertson averaged a triple double and broke the record for most triple doubles in a season, he didn't win MVP. Although the game was very different, it seems like numbers alone can't win you the MVP. Also, Westbrook is averaging 31, 10, and 10, while Harden is averaging 29, 8, and 11 (ESPN). These numbers are almost identical, and although Harden is averaging two less points than Westbrook, he is averaging one more assist per night than Westbrook is, and only two rebounds less than Westbrook.
When looking at a stat called points produced per game, Harden actually has a slim lead over Westbrook, an average of 36 points produced for Harden, while Westbrook averages 35 (Sporting Charts). Harden has more win shares (the approximated number of wins you give your team), 14.3, than Russ, 11.6, as well as a better true shooting percentage (efficiency shooting 2s and 3s), 62%, than Westbrook's 55% (all per Basketball-Reference.com). Something that is also interesting is the fact that Harden is averaging 27 points on his assists, and Westbrook is averaging 23 points on assists. Couple that with the two point difference of scoring, and Harden actually averages more points per game from scoring and assists than Westbrook. Using this stat, Harden is actually responsible for more points than Westbrook is.
Also, Harden is being used almost as much as Westbrook, yet his ratio of usage to point production (.55) is higher than Westbrook's, who only has a ratio of .75. The higher the decimal, the farther the true shooting percentage and the usage rate are. This is a very effective stat that can display efficiency because it shows that Harden is getting more points with less usage than Westbrook. If Westbrook is being used so much and having worse shooting percentages, then that can end up hurting a team in the long run.
Yes, Russell Westbrook is averaging a triple double, but it's not like averaging 2 rebounds shy of a triple double per night is much worse. Analysts make the difference between Harden and Westbrook's stats so drastic, when in fact, they are quite similar and many stat categories are split between Harden and Westbrook. When looking at advanced stats, Harden has an edge over Westbrook in many vital stat categories.
Secondly, Harden is having the same role on the Rockets' 2nd overall offense, while Westbrook is stat sheet stuffing for the 15th overall offense. Obviously, there is an adjustment with the talent difference, but the Thunder's offensive talent difference isn't that much different than the Rockets.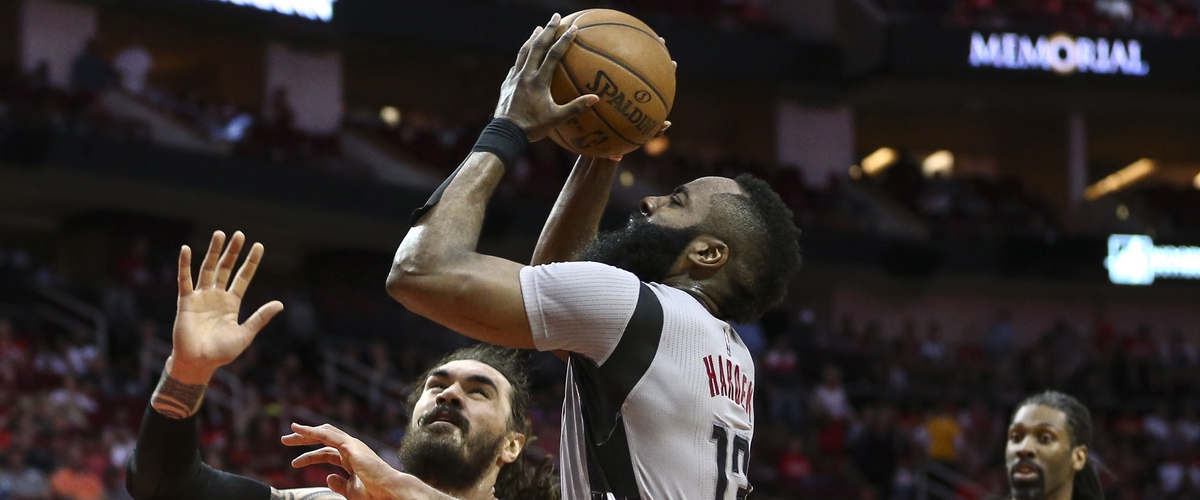 Russell Westbrook has four players on his team that average double digit points, while Harden has five. Harden has two other teammates that average nine points (three if you round 8.8 up), while Westbrook has only one. These stats show me two things. First, the difference between number of players that average double figures isn't that much different than the Rockets, even though it is apparent. Although there is a significant difference, the Rockets don't have any elite players and have mostly had success using specialty players that will never be stars. Secondly, Harden seems to make his teammates better. Although the Rockets have better scorers, the Thunder still have people that can score and I believe that the talent drop off with the Thunder isn't that drastic, which puts the win loss and point differential in perspective. When you have numbers like these two have, which are both outstanding yet almost identical, the team points numbers should be closer than 115 to 107 (2nd best vs 10th best via Team Rankings). Eight points is a lot of points, but for the two guys to have similar numbers and the Rockets and Thunder players scoring somewhat similar numbers, the point differential shouldn't be that high.
It all comes down to wins. Triple doubles and flashy stats are one thing, but if those stats don't turn into wins, then what is the real value of those triple doubles? Both players are averaging almost identical points produced and close PERs, however one team is 51-22 to this point, while the other is 42-31. One can certainly argue that Harden has a better team, however team talent has never stopped MVP voters before. The year Steph Curry won his first MVP, he had Draymond Green and Klay Thompson on the roster and Curry only averaged 24 points, 4 rebounds, and 7 assists per game, as opposed to Harden having 27 points, 7 assists, and 5 rebounds per game. Harden took his team to the Western Conference Finals and a second place finish in the West, all with an ailing Dwight Howard who missed most of the season and a roster that had nothing much to gloat about besides Harden and Howard. At some points, that Rockets team's best player was either Trevor Ariza or Patrick Beverly. Still, Curry won MVP despite Harden putting up superior numbers and leading a poor team to a record close to that of the Warriors that year. Even in 1962 when Oscar Robertson averaged a triple double, the Cincinnati Royals were in second place behind Bill Russell's Celtics, who had a ton of talent beside Russell and ended up in first place. Any argument that his team has more talent is invalid, because that hasn't stopped voters before, and if you say that he isn't as valuable because his team has slightly more talent, then it is unfair to Harden because it hasn't been an issue before.
Obviously, the two players are neck and neck statistically, but the difference I see is how well the two players are leading their offenses. Not only does Harden have a higher shooting percentage and true shooting percentage, but Harden is still only two rebounds away from averaging a triple double. Westbrook has proven that he can take care of the ball better and contribute on all sides of the game, but his triple doubles aren't leading to the same results as it is Harden. While Harden's team is much better offensively, Harden is still leading a historic offense.
Without a doubt, the Thunder would be nothing without Russell Westbrook. However, the Rockets would still not be in the playoffs without Harden. Harden has led his team to third place in the West; a conference that is riddled with dynamic duos and trios that terrorize opponents, meanwhile Westbrook has led his team to the sixth seed in the West. He has certainly helped his team win games, but often times he has taken over too much, and when a guy takes over the scoring burden while being a less efficient shooter than Jameer Nelson, Jerian Grant, Spencer Dinwiddie, and Shaun Livingston, is that person really helping their team win games? Russ's triple doubles have blinded people. While his triple doubles are incredible, they mask the fact that he is one of the most inefficient shooters amongst NBA point guards (24th) and averages nine more shots attempted to get almost same amount of points as Harden. Even when factoring free throw attempts, Russ only averages one less free throw per game than The Beard.
To me, the MVP debate should boil down to efficiency. Clearly, James Harden is able to do almost the same amount of work with less shots attempted and with higher percentage shots. Triple doubles are fantastic, and there is no way to fairly discount the amazing run Westbrook is on. However, triple doubles don't tell the whole story. Westbrook needs to dominate the game on all stages in order to get the stats he averages, while Harden doesn't ever seem to dominate the game too much (this is backed up by his usage rate). One player has led his team to the third place spot in the West, while another has led his team to the sixth spot, all with similar averages for points, rebounds, and assists. These two guys help their teams greatly, but only one helps his team at a much more efficient pace, and that is Harden.