BREAKING: Mississippi St. beats UConn in OT of Final Four game, ends 111-game winning streak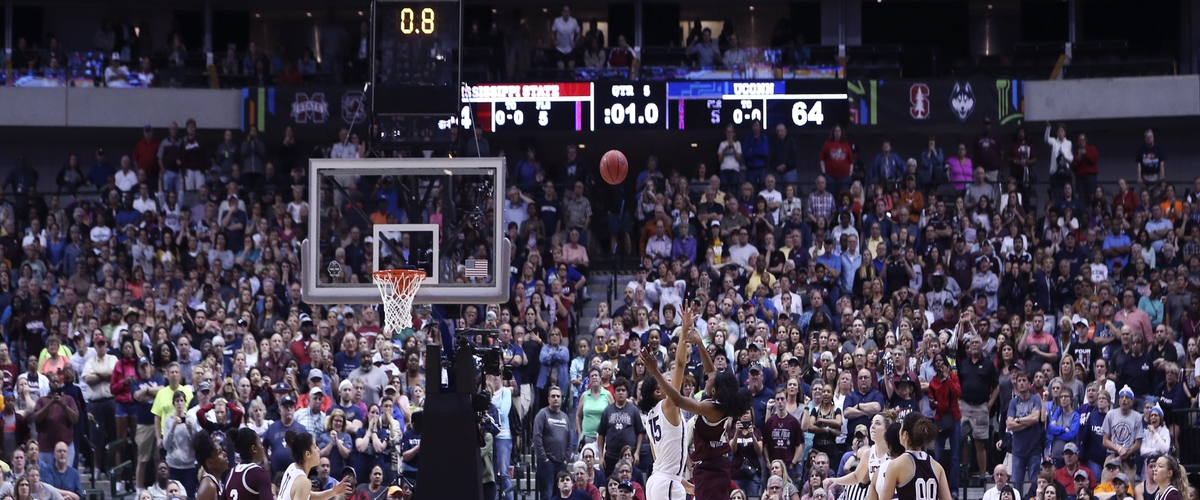 Where do I begin?
What did I just watch?
What did I just witness on television?
What just happened?
#2 Mississippi State beat #1 UConn with a buzzer-beater in overtime to advance to the championship game.
That's what I just watched.
That's what I just witnessed on television.
That's what just happened.
Almost everyone who made a bracket for the NCAA Women's March Madness tournament most likely chose UConn to win the title for a fifth consecutive year. Mississippi State was the underdog in this game and quite frankly, for most of the other previous games.
Having won 111-games and not having lost a game since Nov. 17, 2014 against Stanford in OT, the Huskies seemed to have the bigger chance at advancing to the championship. However, the Mississippi State Bulldogs had the bigger mentality coming into this game against the top-ranked seed.
Morgan William, who scored 41-points in a win over Baylor in the Elite Eight game, which led the program to its first Final Four appearance, was able knockdown a buzzer-beater jump shot over Gabby Williams, beating UConn 66-64.
That shot is forever burned in my memory.
What a game.
What a time to be alive.
#2 Mississippi State will face off #1 South Carolina in the championship game on Sunday, Apr. 2 at 3pm on ESPN.