Best Pro Baseball Team Part 1 2018 Edition : The League Enters the 1905
Now that we are past the All-Star Game, it is time to get serious. For those of you that are New to these series of articles, this is not a sim-engine. The writer uses real world data to plug into a formula to determine the winners. The 1905 Season was moving forward and the First 32 of the Tournament of Champions was determined.
The winner of the Foxtrot-2 Championship was the 1890 Louisville Colonels coming out of the inaugural season for Hotel Group. They were matched up against the winner of the Echo-2 Championship was the 1884 Providence Grays from Echo Group. They played a one game winner take all to see who would advance in the Tournament of Champions. The 1890 Louisville Colonels beat the 1884 Providence Grays 14-10 so they advanced to the Charlie-2/Echo-2 Championship.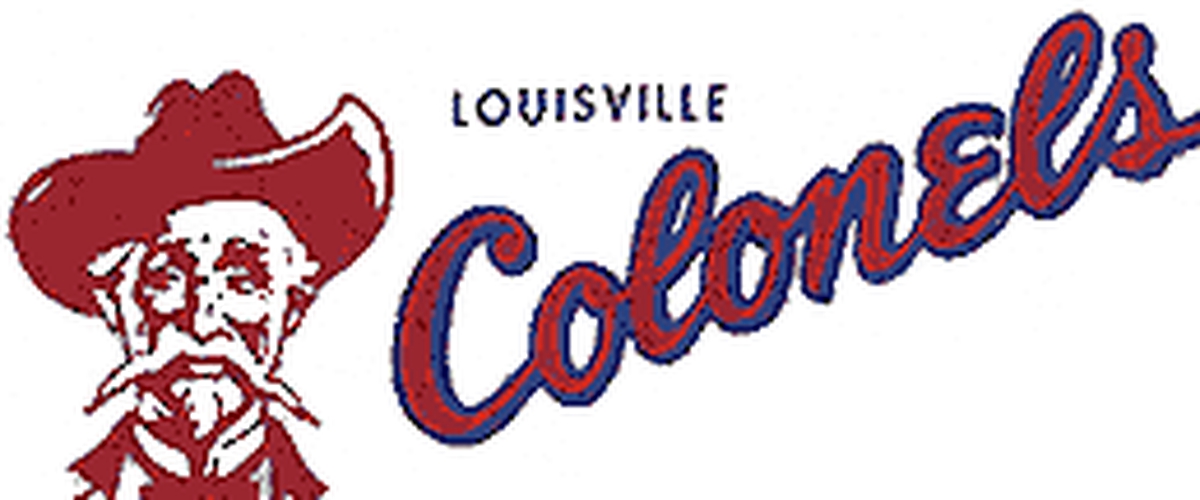 This led to a best two of three with the Charlie-2/Delta-2 Championship - the 1882 Chicago White Stockings. Chicago won two games to one by the scores of 3-14, 24-7, and 19-12. This led to the Yankee/Foxtrot-2 Championship which was a best 3 of 5 against the 1882 Cincinnati Red Stockings. Chicago won 3-2 by the scores of 18-13, 9-13, 18-9, 6-9, and 22-16. The next team on the bracket was the 1886 Chicago White Stockings, but since teams from the same lineage do not play one another, the team with the best record advances which, in this case was the 1882 Chicago White Stockings with a record of 41-19 +155.
This lead to the Final series of the first 32 of the Tournament of Champions which pitted the 1882 Chicago White Stockings against the 1874 Boston Red Stockings. Chicago again won 5 games to 4 by the scores of 10-9 in 10 innings, 7-5, 8-17, 7-9, 13-14, 10-6 in 10 innings, 12-11, 8-9, and 14-12. The 1882 Chicago White Stockings were on Top of the hill, but according to the standings, it was the 1874 Philadelphia White Stockings who were the best at 24-14 +58. The following are the standings before the 1905 Season got started.
Alpha Group(1st)
#1 1874 Philadelphia White Stockings 24-14 +58
#2 1874 NY Mutuals 17-9 +49
#3 1875 Boston Red Stockings 19-12 +40
#4 1873 Baltimore Canaries 7-3 +27
#5 1871 Philadelphia Ad's 21-18 +50
#6 1874 Boston Red Stockings 19-16 -4
#7 1887 Detroit Wolverines 4-4 +1
#8 1872 Troy Haymakers 14-16 -9
#9 1884 St. Louis Maroons 5-12
Echo Group(2nd)
#1 1884 Providence Grays 34-21 +67
#2 1876 Chicago White Stockings 17-15 +58
#3 1883 Chicago White Stockings 18-14 +11
#4 1872 NY Mutuals 15-14 -14
#5 1871 Chicago White Stockings 13-14 -35
#6 1872 Boston Red Stockings 18-26 -39
#7 1876 Boston Red Stockings 10-14 -33
#8 1873 Boston Red Stockings 18-26 -39
#9 1878 Cincinnati Reds 6-18 -38
Foxtrot Group(3rd)
#1 1874 Philadelphia Ad's 15-14 +8
#2 1883 Boston Beaneaters 14-13 -10
#3 1873 Philadelphia White Stockings 17-17 +4
#4 1883 Philadelphia Ad's 10-12 -42
#5 1882 Providence Grays 11-14 0
#6 1885 St. Louis Browns 8-13 0
#7 1886 St. Louis Browns 1116 -13
#8 1876 Louisville Grays 11-16 -46
#9 1884 NY Metropolitans 9-17 -26
Charlie Group(4th)
#1 1878 Providence Grays 17-7 +43
#2 1881 Chicago White Stockings 6-7 -17
#3 1872 Baltimore Canaries 9-11 -12
#4 1878 Boston Red Stockings 11-14 -50
#5 1877 Brooklyn Hartfords 3-7 -2
#6 1871 Washington Olympics 4-8 -30
#7 1871 NY Mutuals 3-7 -58
#8 1875 St. Louis Brown Stockings 5-10 -47
#9 1876 St. Louis Brown Stockings 9-15 +4
Delta Group(5th)
#1 1886 Chicago White Stockings 26-14 +65
#2 1876 Hartford Dark Blues 21-11 +90
#3 1877 Louisville Grays 11-6 +22
#4 1882 Boston Red Stockings 21-16 +13
#5 1885 NY Giants 13-8 +12
#6 1878 Chicago White Stockings 16-13 +7
#7 1875 Hartford Dark Blues 11-9 +23
#8 1884 Boston Beaneaters 15-13 0
#9 1904 Boston Americans 0-0 0
#10 1878 Indianapolis Blues 7-9 -23
Bravo Group(6th)
#1 1882 Chicago White Stockings 39-18 +146
#2 1885 Chicago White Stockings 19-15 +29
#3 1887 St. Louis Brown's 13-11 +20
#4 1875 Philadelphia Ad's 8-7 +2
#5 1872 Philadelphia Ad's 16-16 +43
#6 1880 Chicago White Stockings 7-8 -3
#7 1871 Boston Red Stockings 14-15 -24
#8 1878 Milwaukee Grays 8-11 -5
#9 1879 Providence Grays 9-23 -52
Golf Group(7th)
#1 1882 Cincinnati Red Stockings 23-17 +32
#2 1885 St. Louis Brown's 10-7 0
#3 1888 NY Giants 9-8 -13
#4 1877 Boston Red Stockings 13-18 -52
#5 1877 St. Louis Brown Stockings 13-18 -52
#6 1881 Providence Grays 9-15 -61
#7 1872 Brooklyn Atlantics 8-17 -31
#8 1874 Brooklyn Atlantics 7-16 -61
#9 1874 Chicago White Stockings 7-17 -40
Hotel Group(8th)
#1 1890 Louisville Colonels 10-4 +20
#2 1880 Providence Grays 4-3 +6
#3 1889 NY Giants 3-3 +3
#4 1871 Troy Haymakers 4-4 0
#5 1890 Boston Reds 3-3 -6
#6 1889 Brooklyn Bridegrooms 3-4 -3
#7 1890 Brooklyn Bridegrooms 2-3 -9
#8 1876 NY Mutuals 1-3 -13
#9 1882 Louisville Eclipse 0-3 -19
India Group(9th)
#1 1889 St. Louis Brown's 10-0 +45
#2 1895 Baltimore Orioles 3-2 +20
#3 1896 Baltimore Orioles 3-2 -2
#4 1891 Boston Reds 2-2 +3
#5 1905 NY Giants 0-0 0
#6 1894 Baltimore Orioles 1-2 -9
#7 1891 Boston Beaneaters 1-2 +2
#8 1892 Boston Beaneaters 1-2 -2
#9 1881 Buffalo Bison 0-2 -6
#10 1893 Boston Beaneaters 0-2 -14
Kilo Group(10th)
#1 1902 Philadelphia A's 6-3 +20
#2 1902 Pittsburgh Pirates 4-2 +9
#3 1903 Boston Americans 3-2 +19
#4 1897 Baltimore Orioles 3-2 +9
#5 1901 Chicago White Sox 2-2 +5
#6 1896 Cleveland Spiders 1-2 -5
#7 1904 NY Giants 0-2 -10
#8 1901 Pittsburgh Pirates 0-2 -18
#9 1898 Baltimore Orioles 0-2 -20
Juliet Group(11th)
#1 1892 Cleveland Spiders 5-2 +18
#2 1890 Columbus Colons 4-2 +3
#3 1889 Philadelphia Ad's 3-2 +7
#4 1880 Providence Grays 3-2 +3
#5 1891 St. Louis Browns 1-2 -2
#6 1900 Brooklyn Superbas 1-2 -9
#7 1897 Boston Beaneaters 1-2 0
#8 1898 Boston Beaneaters 1-2 -6
#9 1899 Brooklyn Superbas 0-2