Best Pro Hockey Team P2 : The Uniform Championship
In Article 1, the Uniform Season finished with two teams advancing to the Championship which was the 1928 Boston Bruins and the 1919 Montreal Canadiens. Game 1 was played on 2-1-1931 and their was real world information for this game when on 1-27-1925, Montreal won 4-0. Factoring this into the formula, Montreal won 5-3 and took a 1-0 lead in the best two-of-three.
Game 2 also had real world information when on 2-14-1925, Montreal won 5-1. Boston battled back in this scenario and the game was tied 5-5 after regulation. Boston prevailed 6-5 in overtime and tied the series 1-1 forcing a game 3.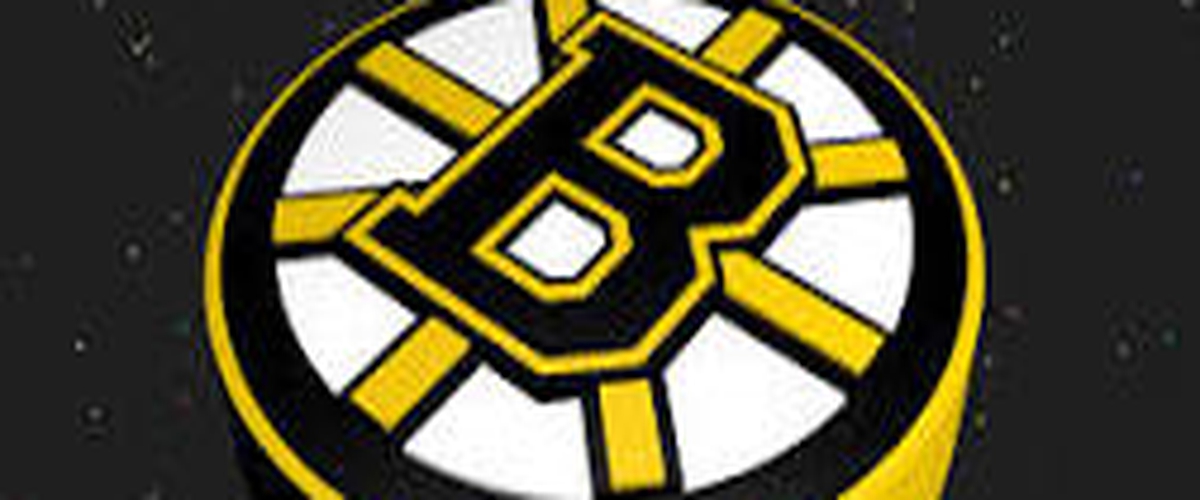 This is a Boston Bruins logo.
The deciding Game 3 had real world information. The next game on the list was played on 3-3-1925 when Boston won 3-2. Montreal overcame the deficit and won 4-2 to take the series 2-1. The following is the standings up to this point.
Alpha Group (1st)
1920 Ottawa 18-4 +34
1918 Montreal C 11-12 -1
1923 Montreal C 10-11 -2
1917 Toronto 7-10 -6
Charlie Group (2nd)
1924 Hamilton 7-5 +9
1919 Ottawa 9-7 -1
1925 Montreal M 3-6 -7
1924 Montreal C 2-9 -12
Delta Group (3rd)
1923 Ottawa 16-6 +18
1921 Ottawa 6-4 0
1929 Montreal C 0-1 -1
1926 Ottawa 1-4 -5
Echo Group (4th)
1919 Montreal C 11-5 +16
1928 Boston 10-7 +18
1930 Montreal C 2-3 -5
1921 Toronto 9-13 -10
Foxtrot (5th)
1926 Boston 4-3 0
1927 New York Rangers 7-7 -6
1924 Toronto 2-4 -3
1919 Toronto 0-2 -5
Bravo (6th)
1918 Ottawa 4-4 +4
1922 Ottawa 4-4 -1
1927 Montreal M 1-3 -7
1918 Toronto 1-4 -8
Golf (7th)
1921 Toronto 0-0 0
1920 Montreal C 4-7 -13
1920 Toronto 1-6 -6
Article 3 will focus on the Delta-Echo Challenge for the Victor Championship