Jeremy Lin Ultra-Professional Despite Rockets Using Number For Melo Visit
As Carmelo continues his "circus trip" around America to meet with the teams that would like his services, there's been some drama surrounding the entire thing.
First in Chicago, Derrick Rose made comments that said that he would not welcome Melo in his visit because it isn't his job (while Joakim Noah personally did try to get him to come to Chicago).
Now in Houston, the management decided that it was a good idea to photoshop pictures of Melo into a #7 Rockets jersey and plastered it all over the place at the Toyota Center.

The problem? Jeremy Lin wears that jersey number.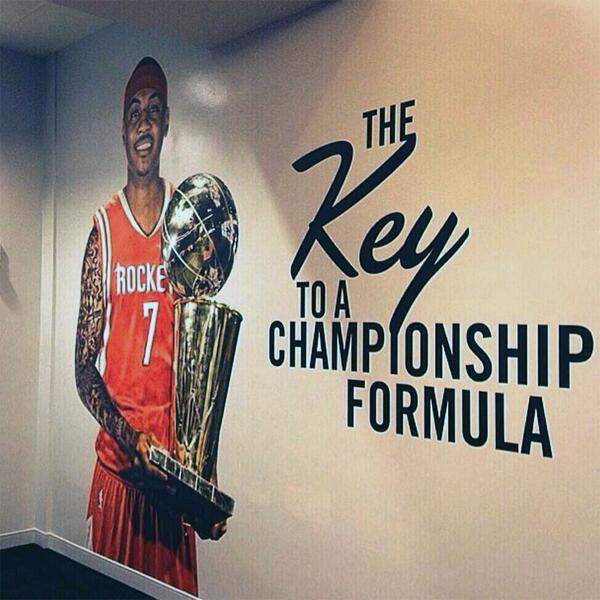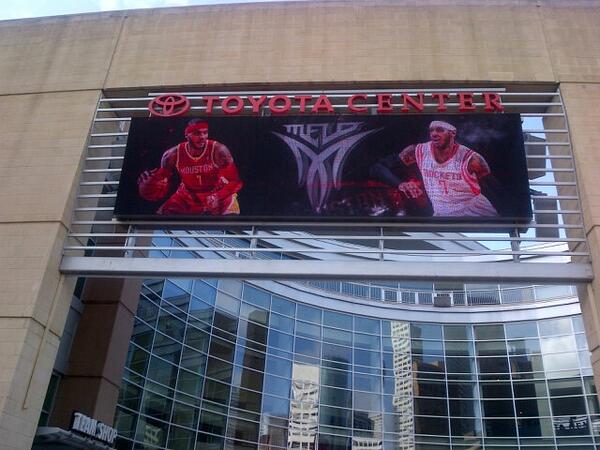 Of course, Houston GM Daryl Morey did mention that in the past, they did the same with Luis Scola (trying to get Chris Bosh) and Patrick Beverley (in getting Dwight Howard). However, with many tensions already heightened by coach Kevin McHale's mishandling of Lin's playing time, this couldn't come at a worse time. Morey also brought up the fact that the Rockets have a trade in place to send Lin to an unmentioned place to clear space should the team convince Carmelo to sign.

It also has to be mentioned that the Rockets did not inform Lin ahead of time that his number would be used in such a way. A little courtesy could've prevented the entire situation from being a big deal.
However, Lin handled the issue in typical Lin fashion.
Luke 6:29 - If someone slaps you on one cheek, turn to them the other also. If someone takes your coat, do not withhold your shirt from them

— Jeremy Lin (@JLin7) July 2, 2014
Lin, as we know, is a very religious player (rings a Tim Tebow bell, doesn't it?), but to quote a biblical phrase when a organization has continually marginalized him, he is, in a way, performing the same non-violent protesting that Gandhi and Martin Luther King Jr. practiced. Rather than stooping to the level of others (fans and management included), he simply took the high road.
Even when one fan said that Lin was entitled to criticize the Rockets, Lin responded to the man, saying that he could stand up by voicing displeasure in this form (rather than openly criticizing the team) then threw in a "point is love unconditionally/as jesus loved me. "



Classy move, Jeremy. One has to respect someone that stands for what he/she believes in.





This isn't the first time Jeremy Lin and Carmelo Anthony didn't exactly get along. Just look back to Linsanity, when Anthony was being overshadowed by an undrafted point guard.


It just shows another reason why Lin needs to get out of the place that does not value him. Omer Asik found his way out in a trade to the Pelicans. Houston, we have a problem.