Patience on Bishop Sankey
After another disappointing outing where Sankey received an opportunity, the Tennessee Titans' rookie RB turned in a mediocre performance, garnering just 58 yards on 17 carries (3.4 YPC) and 19 yards on three catches.
However, a total of 77 yards is a low-end expectation for the back, despite disappointing fantasy owners all season long. Both Leon Washington and Shonn Greene fumbled during this game, although Washington's fumble was recovered. Thus, it is understandable that Sankey's first priority in this game was to hold onto the football, not gain superb yardage. The team did nothing after a first quarter Washington TD, so look for Sankey to have a better week next time out, as Zach Mettenberger did OK in his first start. He was, however, sacked 5 times, a sign of what Sankey must deal with in terms of an O-Line.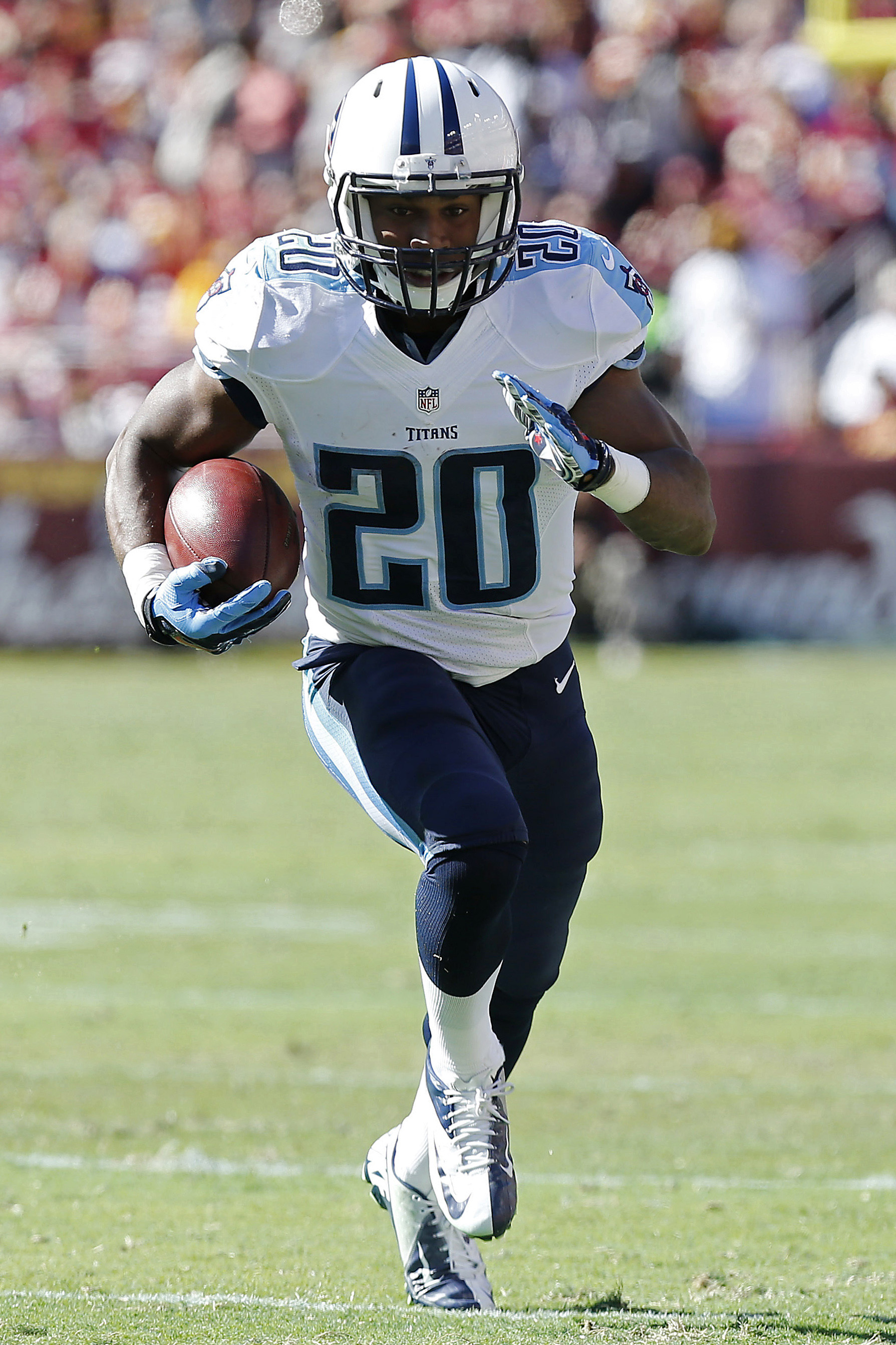 Geoff Burke-USA TODAY Sports
Everyone's waiting for Sankey to burst out, so don't give up on him just yet. With Delanie Walker exiting with a concussion and a visiting Steelers team giving up over 100 yards a game to opposing teams, Sankey could fare well against Pittsburgh next week. Fantasy football rewards those who are patient, just like the NFL running back.
---